Just here to say that I would totally buy from the Co-op Skipdiver range. Except I guess it would be the Scotmid Skipdiver range, up here.
In the end, the consumer/public always loses.
are abandoning their cheapness signifiers
Vague sick marveling over some of those from long long ago (my childhood). One dominant one was "Scotch Buy" often accompanied with a cartoon Scotsman. Because, for reasons i've never fully understood, Scottish people were notably parsimonious …?
(Scotsman says retrieving the bullet he just shot "It's been in the family for yearrrrs")
Ever wonder why Scrooge McDuck is explicitly Scottish?
Ever wonder how the original Scotch Tape got its name? (It was a cheaper painter's masking tape because it only had adhesive along one edge.)
Racism. It all comes back to racism eventually.
That was my first thought, but then I wanted something British.
I don't know what UK trademark law says, but in the US, a lot of it has to do with the likelihood of consumer confusion. Here, I see very little chance of consumer confusion. I'm glad the budget brand store is standing up to the other one.
There's a reference in one of the minor Walter Scott novels to Scottish parsimony. That's from 1821.
The Darien Scheme ruined Scotland in 17th century, especially the nobles, it might be the cause for the parsimony.
The budget one offers its employees a worse deal, mind you the staff of the posher one have to put up with some right pricks.
Read up on a history of Scotland, and you may understand better. When Rome invaded England, they stopped before Scotland and built walls, the Antonine up north and the more famous Hadrian's wall further south. These walls weren't so much defensive, being easily climbed over in spots and only loosely guarded, but economic: to trade with the more prosperous southern, Roman bits, you had to go through gates where you could be taxed. That far north, and remember London is at the same latitude as Calgary, Canada (where they held the 1988 Olympics) and Scotland is hundreds of miles further north, you don't get much sun in the winter, and the growing season is short, and only ~10% of the land is arable, so they've always been historically poorer just on the basis of location. Add to this a number of English-Scots wars which they often lost, and the resulting looting by the English while occupied. And that's just the 14th Century, when they gained their independence from England, after which they were dependent on good relations with France and other foreign, overseas powers for trade and diplomatic affairs until reunification in the 17th century, so you may begin to see why they had a bit of a reputation of being skinflints.
ASDA is a Wallmart company.
Ok, then I have no sympathy for their corporate overlords (I worked at a Walmart for a year and a half) but I'm still glad they're pushing back against some trademark bs. Just because a company is evil doesn't mean they aren't occasionally in the right. Broken clocks.
This. We're all Number Six stuck on an island we can't really escape from that's under constant surveillance by insane rulers that are constantly gaslighting us.
Not sure they are…
In February 2021, Mohsin Issa, Zuber Issa and TDR Capital acquired Asda. Walmart retains "an equity investment" in Asda, a seat on the board and "an ongoing commercial relationship".[11]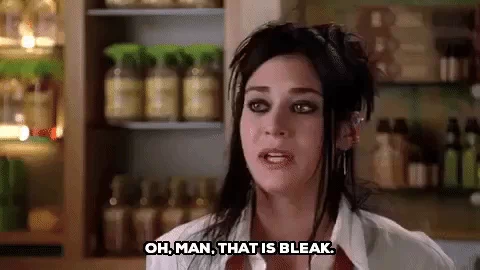 True, though.