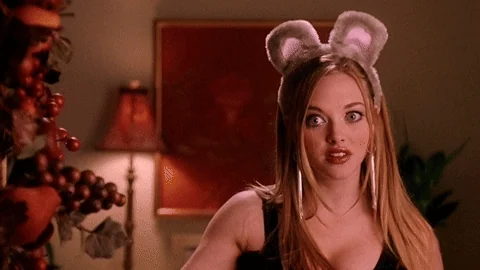 I'm glad some in Western governments are finally waking up to the threat of right-wing populism to liberal democracy. In related Popper's Paradox news:
If we didn't have a duopoly in the U.S. perhaps the GOP would get the same treatment.
on the plus side, paranoia and fear is so rampant in the proud boys and other militia groups that they are fracturing and melting down as more and more people from the 6th get arrested.
But they made sure they ended by talking at length about the dangers of Antifa and the summer protests and what the FBI is doing to put a stop to that. Wouldn't want the public to mistake where their focus really is…

Those are good trends, but it's not enough. Fascists like Hawley and Cotton and Cruz and Greene are already sitting in Congress, and their duopoly party is showing its true face as a bigoted, leader-worshipping right-wing death cult.
At least Canada had the guts to designate the PBs as actual Terrorists.
There really needs to be a mechanism to designate these groups of asshole wannabenazis as terrorists here in the US.
One of the many bizarre effects of the Trump era is that at least 40 percent of Americans now believe that the infamously authoritarian, historically racist right-wing FBI is actually controlled by radical leftists because that's the only reason they'd keep finding stuff that makes Trump look bad.
understood – just taking victories where i can find them.
I'm not sure if the Secretary of State could designate a domestic organization as a terrorist organization under Executive Order 13224. This page on the State Department website mainly talks about foreign organizations. If not maybe President Biden could expand upon this EO?
If they really wanted to they could alternatively work to expose the links between right-wing domestic terrorists and their Russian state sponsors.
Either they've moved so far right that they now see the (mainstream) right as "the left," or it's just a continuation of the American practice of describing anything they don't like as "communism," as per:

Classic J. Edgar Hoover move.
"Terrorism" is still soft-pedaling. This was a fucking armed insurrection. An attempted coup. Why is everyone in media and government so reluctant to name it properly?
Bundy and his asshats taking over a wildlife refuge was terrorism (which they also refused to name correctly).
Calling these things what they are is so important. That they refuse to is just the latest evidence that nobody is equal under the law.
Oh, that started ages ago, with OK City, Waco and Ruby Ridge.
Waco and Ruby Ridge were atrocious, to be sure, but it was just the same atrocities they'd honed for decades on Black people and communities and nobody gave a shit. It's only when it happened to white people on the right-hand side of the political spectrum that you saw anyone (outside of the previously targeted communities) saying "this ain't right" and the media questioning the FBI narrative. The sudden wave of "Feds as heroes" propaganda (that has been sustained until this day) has been to repolish their image with that part of America (and beyond, but mostly America).
I mean, if "controlling a large part of the Hollywood propaganda machine" makes you a leftist… I guess maybe they are.
Terrorism? Cue the drone strikes.
This topic was automatically closed after 5 days. New replies are no longer allowed.