How do people with cats not know that hanging the tree from the ceiling is exactly the opposite of cat-proofing it?
Exactly! Cats see that and think, "Challenge accepted."
"Oh goody! The staff got me a piñata!!"
Cats: the only demons we don't try to exorcise from our home.
That was lovely. Long, skinny cats; like something by Théophile Steinlen.
Reminds me so much of our cat jumping from the table to the top of a curtain cornice near the ceiling, a good five or six foot jump. And she looked almost exactly like this one.
We used to have a cat that would take a sprinting leap at the railing of our third floor balcony. Stopped my heart every time, but then she'd lie down and watch the birds.
Pretty sure it was done solely to make a stupid video. Mission accomplished.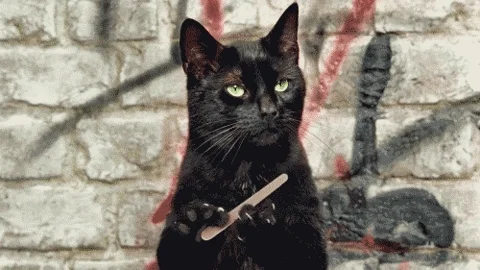 This topic was automatically closed after 5 days. New replies are no longer allowed.