Entergalatic was pretty good; the animation reminded me of a rougher version of Into the Spiderverse.
I have to say, the narrative itself wasn't all that engaging, as it's basically a romcom (and that's almost never my jam.) But the fact that it was animated so well kept me watching until the end.
Kudos to Cudi.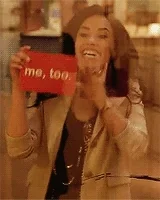 I saw your post in 'Watcha Watching' literally the next day after I'd seen it with my flame.

We both liked it, though again it's not the preferred genre for either of us.
This topic was automatically closed after 5 days. New replies are no longer allowed.