That really pisses me off.
"Officer, I would like to report that my hovercraft if full of eels."
Eels on drugs, what could possibly go wrong…
They're going to need a bigger hovercraft.
Maybe somehow recycling could be the answer?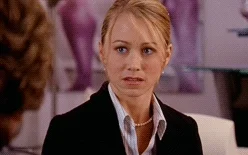 Will it really harm them? Or, will it rather engender a sense of intimacy in the eel community, along with the urge to talk really fast?
I love smoked eel, roasted eel, Unagi, but yeah, gross.
It never ceases to amaze me we can piss out enough drugs to make fish get all wonky down streams. If only we could ISS that shit, and recycle the cocaine, et al.
And now, if we are going to have a raver thread, I should post at least one good electronica song…
Hmmm
How about Underworld live from their Everything Everything album, Rez/Cowgirl
Well that's 'taking the piss' a bit too far…
Came for the hovercraft reference; left satisfied. Thankee.
Pre-boinged 8 minutes ago: