Overall, not a great representation of actual tsunami. Big waves, yes, but not a tsunami. In a tsumani it is more akin to the entire ocean moving inland behind the wave.
The three largest waves shown were landslide events channelized in fjords, amplifying their effect.
According to the article, I was also expecting some paleo-tsunamis. There are records of some prehistoric tsunamis created by underwater landslides that sent waves to the 2000' level in the Hawaiian Islands, and probably elsewhere; I was anticipating a nod to some of those monsters.
The final image of the Lituya Bay (Google Maps) wave was very much formed by the narrow opening to the small, circular inland bay surrounded by forested cliffs. I read about it in "The Wave" by Susan Casey, though I enjoyed her book "The Devil's Teeth" better.
They used to call them tidal waves because it was like the tide just kept coming and coming. Only faster.
My backyard neighbour's brother was also in a beach front cottage in Phuket. He had gotten up to go to the bathroom and realised that he was ankle deep in water. He and his girlfriend grabbed their passports and just ran out the back of the cottage and kept running. They survived.
It always happens. Bumblefuck Doug Ford is changing the zoning to allow building on land that was scrubbed clean during hurricane Hazel in 1954.
Good thing that was, what, a 100-year storm? So we still have another 31 years. /s
Up in Crescent City, CA they get tsunamis every once in a while because of the shape of the bay. There are warning signs around the shore and harbor, but part of downtown that has been hit before actually has merry signage calling the area "Tsunami Landing" like it's some kind of fun local feature! Kind of hard to imagine putting a lot of money into a business in that neigborhood, but it happens once in a while. Pretty weird and sleepy town overall, kind of depressing. The main employers are Walmart and a prison.
… didn't something happen to his brother

The Chicxulub tsunami, from the Chicxulub impact that is thought to have triggered the extinction of large dinosaurs, would be the earliest one depicted happening approximately 65 million years ago, but the video maker cheaped out and just showed a date of "----". And there have been tsunamis for as long as the Earth has had oceans, and many during recorded history before 1792 that were not documented well enough to estimate their height (or that the video meker didn't bother to research).
What a calm description of disaster. Makes it even more poignant.
I have three words for them: Cascadia subduction zone.
… yeah but muh proppity values

… didn't you ever learn economics?
Things that happen in the future don't count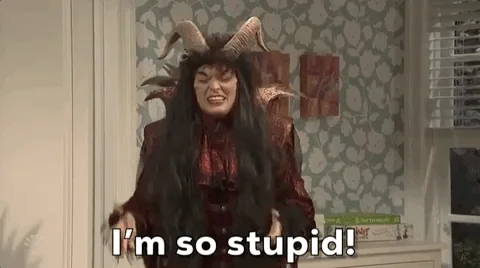 I grew up calling them tidal waves. Then we were told that that's misnomer, because they aren't caused by tide, and that we should call them tsunamis instead. Tsunami means "harbor wave", so it's likewise a misnomer, but you can't tell, because it's in Japanese, so it isn't annoying. Problem solved.