I'll just be noping right out of visiting that town.
Another one on the list of places to avoid. I walked into a web that a spider built across my back door last night when I went to take out the compost, that was bad enough. This looks like some level of hell!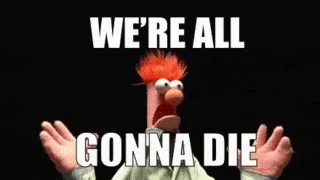 My "spidey senses" say hell no.
So, not a hot real estate market then?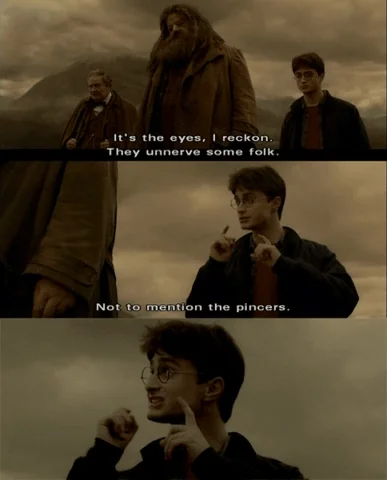 They're just misunderstood, they are.
One of the things I love about this place is that, when I'm tempted to make a rather geeky movie reference, I have to finish reading the article to be certain the author didn't beat me to it!
And that's why we have E605 diethyl parathion, the forbidden insecticide of the Third Reich
My favorite bit of Kingdom of the Spiders trivia: Tiffany Bolling (seen above with some obscure Canadian actor) got hired for the flick in part because she showed she was willing and able to fondle live taranulas.
They released the spiders to catch the mice.
That is a fun bit of trivia, and color me relieved because I got this far in your statement…
with an escalating sense of dread that I was about to find out that obscure Canadian wasn't just a grumpy, self-righteous, conservative asshole but was maybe guilty of far worse.
I'll be napping in my safe room until they eventually get to the release of the mongooses (-eese, -eeses, -ii, -opodes).
When capitalized it also serves as the plural for pawns in the game of life.
So I guess I'm in a really minority of people who would happily roll around in that webbing in the hope of a self bondage style scenario?
However, this is Australia, so rolling around on the ground will probably get you killed by some evil animal. Fantasy vs reality and all that.
As an Australian I'm not particularly concerned. Until the cassowaries are released. And then may the gods have mercy on us all.
If they didn't have occasional spider plagues, the drop bear population would skyrocket.
I'm curious if spiders have an evolutionary benefit that spiders have to our arachnophobia, if they intimidate enough humans into not being swatted, compared to how happily most folks will swat a fly. Which means there might be selection to seem a little creepy. Here's a unicorn chase for anyone who might be in need: Lucas the Spider - Musical Spider - YouTube
Pretty much. Early in the film one of the tarantulas gets into her character's motel room. When she finds it, being the arachnologist that she is, she calmly scoops it up, gives it a little pat and shoos it back outside. Her attitude obviously changes as events progress…
The cassowary are clearly released at some point after the terminator robots. They're like if guinea fowl were anywhere near as tough as the average guinea fowl imagines itself to be.