Obligs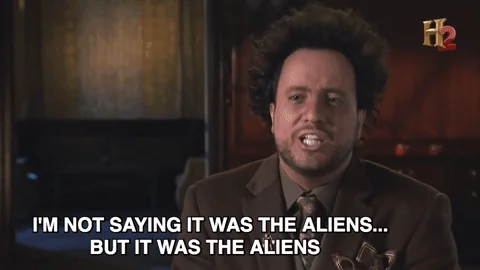 Kinda crazy that in over 60 years, they could never stop the practice…. Wonder why that is…
Crop circles costing farmers big bucks in lost revenue
So, 300-1000 per incident.
Which they should recoup by charging $ for tours?
Farming is not one of those vocations known for having a lot of free time.
… Or wanting even more people traipsing around in the fields.

In the past, some farmers have set up a point where people have had to pay for access, while others have deliberately destroyed the pattern. I'll be honest, while I live in the part of England where the majority of patterns turn up, (about fifteen miles from Avebury), I haven't seen a single report of a crop formation for over a year - I thought it had largely died out, especially after Covid, because there just wasn't any point; nobody was going to see them.
While there are reports going back over 300 years, it's only in the last twenty to thirty it's been a big deal - I'm 68, I never, ever heard of it happening until about twenty years ago, and I live in that part of England!
Funnily enough, the internet didn't exist much before then either…
This is why I like Clearchannel billboards when prank costs need to be externalized.
Unless you're growing weed or opium poppies, it's not really cost-effective to put your entire farm under 24/7 surveillance.
Actually, maybe the better question is, why don't the aliens ever make crop circles in the kinds of crops protected by lethal traps and dudes with machine guns. Hey, E.T.! [mocking chicken noises]
Yeah, trampling someone else's field seems pretty rude. Plus, you can't tell which fields have a Ring scarecrow these days.
You need to get the right kind of coverage rider on your commercial insurance.
Um, what? The guys who started the whole thing in 1976 came clean about it. It's not some ancient thing.
Unfortunately, just like when the guys who faked the famous Bigfoot photo and the famous Loch Ness Monster photo came clean, that doesn't stop people from believing in them. Sigh.
This topic was automatically closed after 5 days. New replies are no longer allowed.