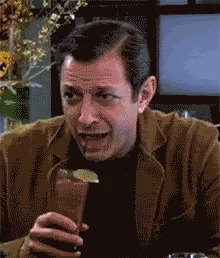 My reaction while reading the article was similar
That was a really long 30 days, but it seems those new rules finally did the trick (even if said rules basically come down to "don't run your business like a blatant money laundering operation").
Responsibility for customer assets?
So: being a crypto exchange means solving the halting problem† or going to jail?

† The problem of proving that a program does "what it should" (e.g. be free of security holes and "bugs"). Proving this is generally considered by computer scientists to be impossible, outside of tiny examples. Since crypto currency exchanges are big, hairy wads of rapidly cobbled together software, dealing in other software, the "going to jail" part is a near certainty.
Ads for lucrative jobs in Asia fail to mention chance of slavery as crypto-scammer
The FBI has issued a warning about fake job ads that recruit workers into forced labor operations in Southeast Asia – some of which enslave visitors and force them to participate in cryptocurrency scams.
The warning follows reports of multi-storey slave compounds housing unwilling workers in places like Cambodia, and comes eight months after The Register reported on raids by Cambodian authorities that aimed to shut down the scams.
The FBI's advice suggests those scams are ongoing.
[…]
 
Pakistan turns its back on crypto to keep anti-terrorism watchdogs happy
Pakistan's minister of finance declared last week that cryptocurrency would never be legal in Pakistan and actions are in motion that would ban the digi-cash. Forever.
"Cryptocurrency will never be legalized in Pakistan," declared Aisha Ghaus Pasha at a session of the Senate Standing Committee on Finance and Revenue last week. According to multiple local reports, the State Bank of Pakistan (SBP) and the Information Technology Ministry were ordered to begin working on the ban.
It turns out Pakistan has a pretty good reason for eschewing digital bucks. The Financial Action Task Force (FATF) – an intergovernmental body founded by the G7 – put it as a condition in order to keep the country off the "gray list" of countries flagged as of concern due to less than perfect records on Anti-Money Laundering and Counter-Terrorist Financing.
[…]
they are now turning to law enforcement to find the culprits and claw back the money.
I thought code was law and you didn't want regulation

https://www.thisiswhyimbroke.com/the-crypto-crate
ETA: Main image from that link