I do hope it turns in a better show than its predecessors have on this story/movie.
He could always just use the TARDIS…

You really think the TARDIS can successfully make it around the planet Earth in just 80 days?
The 1956 film won four Academy Awards (including best picture) and was nominated for three others. But yeah, there are also several examples that didn't turn out well. That dumb flying machine built out of boat parts that was in the finale for the 2004 movie was just the worst.
The preview for the new film includes a segment travelled by balloon (which wasn't in the book) so it looks like this latest version is also taking some creative liberties.
I'm pretty sure that was supposed to be circumnavigating the globe, rather than circumventing it. Unless he was talking about space travel or sommit, and was just trying to avoid Earth altogether.
update: as @anothernewbbaccount notes, this was indeed Ars Technica's typo
They've changed Fix from an antagonist into a companion on the journey? That's a fairly major departure from the book. Looks like this is going to be an interpretation, rather an adaptation.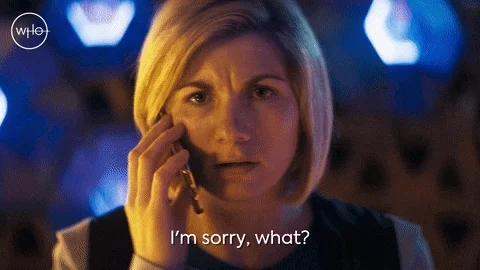 It's the TARDIS, she can be back before she left…
As long as they're changing major plot elements I hope that one (or both?) women end up with Passepartout instead of Fogg. I admit that I haven't read the book yet but in the 1956 movie I hated how Passepartout bravely took action to save the life of Princess Aouda, who then immediately fell in love with Fogg.
There is a balloon in the trailer. I'll pass.
Fine, I'll rephrase, will the TARDIS be willing to travel around the Earth in 80 days, without too many side trips to Omicron Persei 8?
I think you have to make big changes to the characters because Verne was absolutely incredible at coming up with fantastic, exciting plots, his characters are all a bit thin and unmemorable in themselves. Having said that, I've only read the English translations, so perhaps they are more fully-fleshed in the original French.
Damn. Read that as Phineas Bogg. Disappointed.
That's better. AFAIK, the TARDIS only cooperated one time. So, possible but not probable?
Now… THAT is a question worth asking!
It was Ars Technica.
Technical arses will try and circumvent anything.
Well, from the trailer it looked like the Tethered Aerial Release Developed In Style version from "The Next Doctor."

I figured as much, though I couldn't be Ars'd to follow the link and confirm that myself at the time (see what I did there?). Just did though, and yes indeed.
See also Elizabeth Bisland.