makes sense. the launch was a murder after all
The rocket launch or the campaign launch?
…
"Yes."
Yes to this image as the official BB graphical representation of this fascist asshat.
No to… well… just about everything else these days.
This included here for context…
The absolute BEST part of this whole fiasco was President Biden sending out his fundraising tweet saying "This link is working" during the event.



I'm sure what looks to us mere mortals like a woeful series of technical glitches caused by his gutting of Twitter are actually further evidence of Musk's 5D chess game.
BTW. If you aren't already listening, the 'Flipping the Bird: Elon vs. Twitter' podcast from Wondery is well worth your time.
I wonder if while the cluster fuckery was in progress, there was a series of behind the scenes:
"get Tom on this to fix it"
"uh, boss, you fired Tom"
"well, get Janet!"
"she's gone too"
Ad infinitum
But I concede this is unlikely, as I don't think he knows the names of anyone who works for him.
How Elno sees all his employees:
(Maybe with an I, Mudd style number tag.)
No, that's too charitable. That's what he wants to replace them with. For now all he sees is the endless hollow faces of the great unwashed.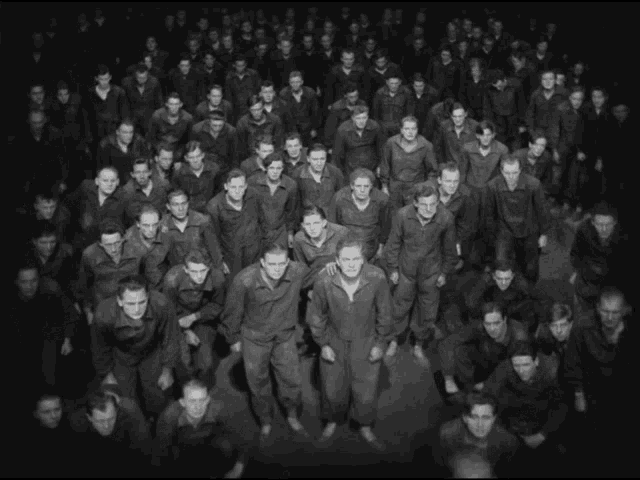 Of course, but he wants them to wear those robot suits so that he can pretend. (Until the real ones are working … next year?)
He should have held it in Meta, thingy, Verse. Guaranteed success for a forward looking politician
This topic was automatically closed after 5 days. New replies are no longer allowed.