Well san serif fonts are not exactly very readable for large chunks of text anyway. So I'd like to see a proper comparison with more readable fonts.
i think i am OK just reading plain text without prompts. maybe it's because for now i can still concentrate for more than a few seconds. that is always subject to change, though.
Hard pass.
Show me some hard data on comprehension…
Just as when I learned to speed read in college, I found it faster to read, harder to recall.
In a digital world
"tuh-tuh-tuh-tuh"
dominated by shallow
"tuh-tuh-tuh-tuh"
forms of reading
"tuh-tuh-tuh-tuh"
The bionic sound effect gets kind of annoying, imho.
Does "bionic" text read better to you?
No. For me, it reads distinctively worse. Am I the only one?
Looks like a printout when the toner is starting to run out. If making half the word bold improves readability, making the whole word bold should improve it even more, right?
It is interesting, though it feels like it's pushing me along a little too quickly and the pace is weird.
I'm with you. The reason the left text is hard to read is because it's a sans serif that isn't heavy enough. Using a weight that makes the whole text darker would probably be enough to match the reading speed of the "bionic" text.
Typographers have spent centuries developing techniques to make text as legible as possible and I trust them more than some fancy new technique. It would be interesting to see how the text would read when set by a professional typographer in a common book font.
So, it's only available as a black box service tethered to the Internet? (100 requests/day max free.)
My eyes revolted almost immediately transferring the pain to my brain. No thanks.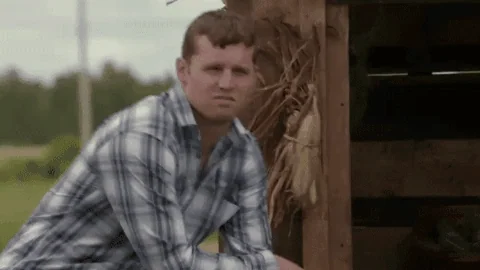 I found the cognitive dissonance between correct syllabic emphasis and the "bionic" emphasis interrupted my reading flow. I'm guessing that this works better in German, where the stressed syllable is usually the first.
Is there any research to support this? Or is this just Some Guy on The Internet?
I find it curious that his website doesn't set type in "bionic" mode. If he's a professional typographer with 25 years of experience, one would think that he would be eager to increase how much we read and retain when we visit his website.
With a stealth-dyslexic kiddo in the house (the more you know) we were told by the diagnostician that it was mainly a matter of learning word shapes that was the stumbling block to decoding. Font choice matters a lot to the kid, preferring large Dyslexie on their devices, of if that's not available, Comic Sans (really.)
Will pop this in front of them, but like Rob, I find the non-bold weight too thin, as a non-dyslexic.
Interesting concept, but no thanks. I found myself spending more time re-reading longer words in the paragraph after my brain registered that my eyes hadn't fully grabbed them. Flow fully interrupted every few lines.
And how much of blockage will their IP be against Some Other Guys from rolling open source equivalents for people to play with and tweak?
eta: Theoretically their patent documents should detail their method, allowing a check to see how clever it is, but I don't have much faith in a software patent document written by lawyers trying to be as broad as possible.
Tried them both out loud. I stumbled in the same spots and it took about the same amount of time, so I'd have to see real data proving there is some actual affect at work here rather than just the usual random-guy-on-internet-said-what.
As someone who has to care about typography for a job - this just looks wrong in all sorts of ways. Possibly I'd get used to it. Possibly younger people would adopt it sooner.
Also - when I think of "bionic text" I think of this:
Kinda reminds me of this https://boingboing.net/2003/09/14/scrambled-words-are.html
Aoccdrnig to rscheearch at an Elingsh uinervtisy, it deosn't mttaer in waht oredr the ltteers in a wrod are, olny taht the frist and lsat ltteres are at the rghit pcleas. The rset can be a toatl mses and you can sitll raed it wouthit a porbelm. Tihs is bcuseae we do not raed ervey lteter by ilstef, but the wrod as a wlohe.