I really don't want to have to buy a gun, but the fascists are making that inevitable.
If you do - get proper training. And buy insurance.
I've had no involvement with this group, so can't personally advocate, but for what it's worth:
I would definitely get proper training. Guns scare me, so I'm really hoping it doesn't come to that. I'm gonna carry pepper spray or a knife, keep a bat in the car. Hopefully that will be more than I ever need.
I haven't personally ran into any trouble yet, but I'm visibly queer, terrified and refuse to hide myself anymore.
I can't even. What a foul, disgusting group of people. It's no wonder no one loves them
The threat is real, imminent, ongoing and increasing. Do take it seriously.
Don't believe those gaslighting or minimizing the danger we face.
There are quiet cis allies keeping an eye out. If I run across someone visibly queer, I try to pay attention to anyone watching them while I'm in the same space, keeping an eye out for hostility. I hope I'm subtle enough that the people don't notice or feel uncomfortable
It's like, god damn, can't y'all just believe in Bigfoot like a regular dipshit?

I do not recommend carrying a knife.
You can hurt yourself readying it, they're easy to drop and you have to get very close to use it.
It is also more difficult to wield safely than you expect and to cause damage through clothing.
Save the money for comfy shoes so you can run like fuck. Avoiding trouble is easier than fighting.
I'm better suited to counter-intelligence.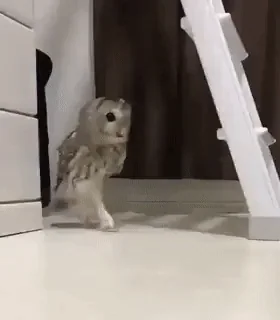 I'm too old and slow to run.
Edit:
And angry. I'm fucking angry.
I'll run rather than fight, every time, but I don't fight fair. Shame I won't be warning them of that.
Comfy shoes are the only kind I wear.
I'm conflict averse, I always try avoiding trouble. I am just angry and scared. I haven't had problems yet, but I have been in a couple of situations recently that may have been nothing but made me very uneasy. Then an lgbtq nightclub gets shot up and republicans are openly celebrating and encouraging more. I want to scream, cry, fight back, I just don't want to be scared anymore.
Oh, thanks for the knife advice, that's something I'll consider as I'm figuring things out.
I hear ya. Do whatever helps you feel safe and remember distance is your friend, it gives you time to think and space to move.
Never give in to the bastards, look after yourself. We're not giving in, ever.



Fear-rection! I am totally stealing that for future use. My only criticism is he was too gentle on the hate filled background of the asshole, but that's a minor quibble.
I am old, fat and large. Much better suited to standing than running. Plus, no way in hell am i turning my back to those asshats.