Nobody seriously hurt, and this still exposed the chinks in the armor.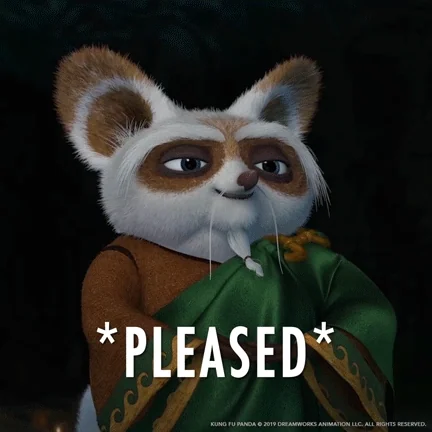 Still, it would have been better if they had targeted infrastructure instead of residential buildings.
ETA: @GagHalfrunt Yes, falling/crashing drones over soft targets does seem more plausible. Though, can we truly believe the Russian party line?
It doesn't seem to me that Ukraine has anything to gain from launching attacks on residential buildings in Moscow – militarily ineffective, and costly and complex to execute. I'd think that if they could hit that deep into Russia, they'd find better targets. It also reinforces the Kremlin's "the Ukrainians are all terrorists" narrative and may harden public opinion in Russia against Ukraine.
Small-scale terror attacks on the civilian population serve the interests of Putin and the Russian state much better, for the reasons cited above. So a simple cui bono analysis would suggest that there's a definite possibility that Putin has simply resumed his (alleged) war on apartment blocks. That boy sure hates shared housing.
It's possible that it's the work of anti-government forces inside Russia, who don't mind spreading a little terror by hitting soft targets. But they're about second on my list of possible suspects, with Kyiv itself in a distant third place.
ETA: The article linked by @gracchus, reporting that the drones struck near neighborhoods occupied by the wealthy, changes the analysis a bit (although the actual buildings hit sound like big blocks of public housing rather than oligarch villas --I don't think the super-wealthy live in 30-story buildings, unless they own all 30 stories – but those may have been inadvertent damage rather than actual targets). Kyiv still seems to me like the least likely author of the attacks, though.
The official line from the Russian government is that all the drones were brought down by electronic warfare systems (radio jamming) or shot down, so the drones that hit apartment blocks were crashing after being jammed or shot.
Then expect Trump properties in America to be next.
War isn't a one way street, Vlad.
Poor little vladi is learning things.
Plus, it plays into the narrative Putin has been trying to concoct lately that the war is self defence. He's been trying to claim that Ukraine pushing them back out of the country is Russia "being invaded" despite no Ukrainian solider or weapon ever setting foot over the border. Ukraine is way smarter than to do that.
This drone strike feels like basic domestic terrorism.
Ukraine allowed the Russian Volunteer Corps and Free Russia Legion to cross into Belgorod Oblast using vehicles donated to Ukraine by the US government (Humvees and Maxxpros).
From the Russian government's point of view, Ukrainian soldiers are already fighting on Russian soil anyway.
These actions beg the question: How will an attack into Russia by Ukraine affect the Russian public opinion of the war? It could either make the public angry at Ukraine or make the public angry at Putin. I'm interested to hear folks opinion and reasoning on this.
I don't think I've ever heard of a case where the latter was measured to occur.
For what it's worth, Yevgeni Prigozhin is angry at the defence ministry.
Is that meant to be an case? That's a group of mothers of soldiers, i.e. women against the war because of what their Russian sons were experiencing in Chechnya, not because of Chechnyan attacks in Russia, as far as I saw in the text.
people often grow weary of unwinnable wars, whether because their territory is attacked directly or as people watch their friends and family die because of them. to me it seems the same thing, but if we need to draw the line more finely; i'm certain there are some examples.
Well, the post and questions are very particularly about whether it's a good idea for Ukraine to attack (nonmilitary targets) within Russia.