Drone qr shows have been used before to promote smartphone games in asia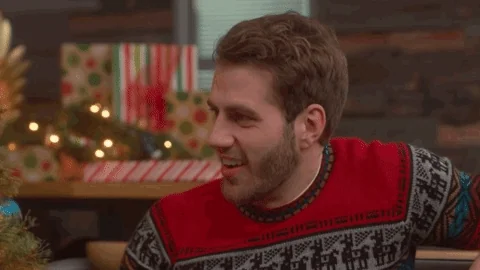 "The day I look up to the night sky and see a fucking ad is the day you should just shoot me right there," penned another."
Calm the fuck down, drama llamas.
The Goodyear blimp has been doing nighttime advertisements for a while, but it was never especially frequent or ubiquitous due to the operational costs. I hope that the drone thing doesn't become so cheap and easy that we'll start seeing them every night.
I don't know the context of this photo but I like the idea of public libraries getting high profile advertising budgets:
Heinlein wrote about this in 1950.
unfortunately, that blimp sign was a marquee, and the first 3 words were "Alamy photo stock…"
In the future, our deliveries will be done during the day by fleets of quadcopters, and the shipping costs will be subsidized by the drones' nighttime side hustle as pixels in QR ads that promote the things we'll have delivered the following morning. Oh, what a future the ginormous tech companies are creating for us.
I'd be more worried about all the white "a" and "alamy" things in the sky.
Place my reaction in the "cool but don't want to see more of this" category.
ETA: one that led to a site that simply said "Be sure to drink your Ovaltine" might be fun, though.
I'm surprised that the big office building in the background doesn't have its room lights turned on to form a QR code advertising something or other.
All I keep thinking is what kind of drones, and how do I capture… er… liberate one?
Here's pure nerdlyness: there's a linux command-line qr-decoder "zbar", and it is sufficiently impressive (plus qrcode's error correction) that one can decode the halo gaming URL just by pointing zbarimg at the URL of the image (right-click copy image location) on this BoingBoing copy of that image (take that NFTs!) …it decodes to "www.skyqr.io/halo" should anyone care. ("Oh yeah? well I barely aimed my iPhone-13 camera at the screen and it went ahead and bought the game using my credit card, played the game, and went into sleep-mode on the couch!")
Got a lot of extra money on their hands, do something positive with it, for a change.
I like that the dude who liked it felt it was necessary to note that "it's clickable and works" as if they would put all that effort into something that was not "clickable" and did not "work".
They did a drone display at Union Station for something the other month… .I forget now what it was for… maybe the Chiefs. So yes, I think it will be a thing, sort of like a fire works show or something.
But my point was for the overly dramatic person to relax - it has been going on for awhile. Even at night. Think of all the bright neon and LCD signs in big cities.
Fuck this where do I sign the petition
There was (is?) a giant LED billboard for a furniture store on I-70 right in the middle Denver that would cycle between a dark background image and then a blinding, all white background. At night they didn't adjust the brightness down, and it would absolutely obliterate my vision for a few seconds if I was driving by on the image change over.
I never did track down the company and make a formal complaint (I just moved to a state that happens to not allow billboards instead), so I suppose I'm complicit if it's still out there flash-blinding drivers with eleventy-bajillion-candlepower ads for a matching bedroom suite.
I wonder how many distracted drivers these drone ads cause? Especially since they can be seen for very long distances.