Oh this is the good stuff!
I love the BOSS DD-8
I also got a Line6 unit for free last weekend and I am itching to play with it.
I should get a guitar pedal. There's so many these days, though, I have no idea what to get. Every time I look into it, I just get overwhelmed.
The work put into making stripboard versions of pedals at Tagboard Effects is ridiculous
Lot of good sites selling clone PCBs too.
I've finally reached the point where I'm Mod'ing my existing guitar pedals

. It's fun, but it opens up so many possibilities!
My brother-in-law had given me a Boss DF-2 he never used — it's a distortion pedal, but it also has this built-in feature where if you hold the pedal down, it activates a small synthesizer, which produces a feedback-like tone based off whatever note you're playing. A weird feature, but occasional helpful for musical noisemaking.
I put it on my board to use that feature, but then found it could be useful for distortion sometimes too. But it was weirdly quiet, even with the volume knob maxed out. So I found a way to increase the onboard volume (basically bridged two leads on the PCB).
Once I opened it up, though, I started getting new ideas. I ended up tweaking the distortion clipping (which had too much mid-scoop and compression right out of the box for my liking). Who knew that you could replace a capacitor with a normal LED, and that different color LEDs changed the clipping in different ways?!
Guitar pedal shopping is so difficult. You can watch a million YouTube videos and still not fully grasp how a pedal will interact with your specific guitar/ amp and playing style.
I have a pretty large pedal board now but the ones I find most useful are pretty basic. I use the EQD Special Cranker and/or Maestro Titan Boost to push my amp into clean, crisp overdrive levels. (I tend like a jangly, natural overdrive over a thick distortion). Then, I have a DigiTech DigiDelay that has a chorus delay feature that I often use to add some light shimmer to my clean tone.
I would, but I have to get real with myself. I've had the parts to build my own guitar sitting in my garage for 4 years. It ain't happening.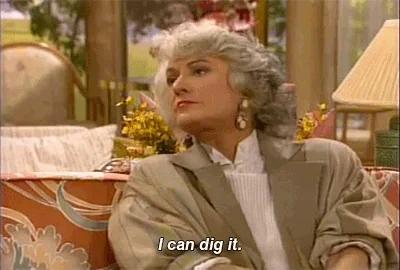 Wow, I built Craig A projects back in the 70's. He also had a great book on home recording with 4track reel to reel tape decks. Great analog fun! He had great trick for getting seven tracks with only one dupe degradation.
I'm a synth guy and I love guitar pedals!
The ProCo Ratt goes after the TB-303, naturally. Analog bucket brigade delay after that from a Maxxon AD-999 Pro.
Chorus, flange, phase and overdrive are from the 80's Ibanez L series. I love these things they are Boss size pedals but all the connections are on the top side. I wish all pedals were designed that way.
Then there's the Moogerfoogers. I'm very lucky to have the delay, ring mod, phaser and Clusterflux. I bought them used a long time ago. I want the midi Murf but not at the current insane prices.
My most recent pedal purchase was a Boss Waza chorus - the one that has the Dimension D circuit. It's the essential "make everything sound better" effect.
But what about level and impedance issues with line level synths and guitar pedals, you ask? Ptgtronix Keymaster fixes all that.
I did recently get a guitar and amp and while I suck at practicing enough I like doing shoegazy stuff with the two chords I can play. It's a Vox amp so I need a treble booster pedal next, apparently.
I have heard about this before. You can confirm it is real? Cool! It makes sense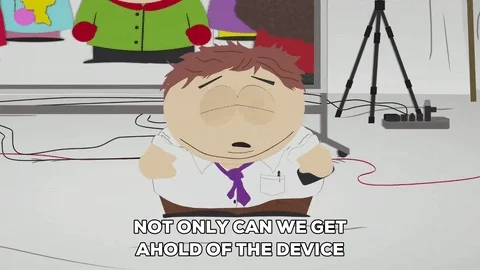 Two hours I waited. That's some delay pedal…
I used to enjoy futzing with pedals a lot, and at one point used to drag two fairly stacked pedal boards to gigs. I was a tap-dancing demon! When I was particularly ambitious I'd bring two amps as well, and do all sorts of stereo shenanigans.
However at this point in my life I've sold most of my collection and am using a Boss GT-1000 Core. It's freakishly powerful, containing nearly limitless options for high-fidelity pedal/amp/speaker emulation, and is small and light.
It'll never be as quirky as the various configurations of individual boxes might be, but I can't be arsed to carry all that shit anymore.
Yup! I found someone else's mod instructions on a message board to swap out one of the capacitors for a red LED to fix the mid-scoop, which is what I wanted. But I briefly plugged the open pedal in and poked some other LEDs into the PCB instead of the red one — and it was a definitive difference!
I made it make sense in my head by considering how the color spectrum is built on waveforms, so if different frequencies produce different colors, then those frequencies could also translate to sound waves.
Or something. Idk, is kinda handwave-y but it works for my sense of understanding.
I'm always torn between the fact that I love this kinda shit, and also that most of the stuff I listen to / play is pretty simple big loud jangly rock & roll.
I know it hurts, but there's only one Johnny Greenwood. I feel you.