That wasn't punching down, that was dropping an anvil from 10 meters up.
Cruz got pwned by a Muppet. A got-danged Muppet. If there is any justice in this world, Jim Henson is looking down and giggling like a school girl.
When a gob of acrylic fuzz can show your entire existence to have less meaning than the fuzz does you lose. Cruz clues, get a life Teddy boy.
And it's not even the first time.
ETA: Or is it Nunes I'm thinking of? These idiots tend to blur together
Now I am a little sad. The reason Jim Henson would be looking down from the heavens is because unlike Elmo, he didn't see a doctor or follow medical advice.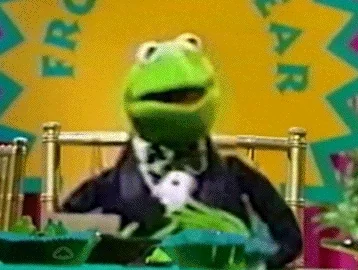 'Elmo and friends humiliate Ted Cruz'
I don't think it's possible for him to be humiliated, since in order to feel shame, a conscience is required.
The same goes for his cohorts in Congress, & elsewhere.
Psychopaths, the lot of 'em.
Ego,Thats how you get Cruz and like tools. You are right about no conscience but the misguided mental misfit is in love with himself and even an idiot such as Mr. Cruz can recognize when he's been upstaged by an imaginary 3 year old. Elmo has him on looks, common sense and insight and it's obvious Elmo has real fans who like his fuzzy imaginary little self. Cruz only has south bound travel agents and a gaggle of nazis.
Edit: spelling
Never saw Elmo eat a booger, either.
This topic was automatically closed after 5 days. New replies are no longer allowed.