I'm sorry, what was the nice part again?
I would not be shocked to learn Trump is a Negative Billionaire - in that he's in hock that much to creditors, Russian mafia, etc etc.
We may have to take what we can these days.
That syncs well with he being a Negative Human.
All the attempts to start a far, far right twitter substitute failed.
So Musk said - fuck it - I'll just buy them. Competition is for chumps.
Yeah, I already knew Trump's billions are mostly fictitious.
What Musk did was spend $3B making sure I never had any hope of him being banned from Twitter, no matter how flagrantly and deliberately he violates its rules. I think it's going to make him pretty happy to make sure everyone knows he's special (again).
It's a pretty shrewd buy, actually. I'd gladly spend 1.1% of my net worth to annoy him, so fair play.
One interesting factor is that Musk probably knew that him buying a significant stake in the company would boost the stock price, making the purchase significantly better than free:
As of typing this he's made over $1 billion on the purchase, spending $2.64 billion on shares that are already worth $3.73 billion. If Trump bought such a significant stake I'm pretty sure the stock would tank.
I remember Ivanka saying in "Born Rich" that her dad passed by a homeless guy and told her "that guy has more money than we do right now", in reference to their debt. Maybe his game show helped put him in the black again, along with all the associated grifting from occupying the WH, but I doubt it.
Sure but why assume he was telling the truth then?
I'm as willing to point out that he's not as rich as he claims as anyone - but he is very rich and always has been – at least in the sense of having access to plenty of funds at any given time.
He's always been the major beneficiary of one or more very well funded trust funds for example.
So he personally might have been in significant debt but he would still have plenty of spending money.
Trump doesn't need to buy a seat on the Twitter board, he already has a controlling stake in Truth Social, the hottest new social network since … since … well, I'll need to get back to you on that.
P.S. I was going to make an unkind joke about Diaspora, but then I looked it up and Diaspora is still going. I'm amazed. And good for them.
P.P.S. Mention of Truth Social is actually relevant, because apparently a large chunk of Trump's newly-reacquired wealth comes from the SPAC that was created to acquire the company behind implementing Truth Social. It's all a shell game designed to transfer money from the fleeceable to Trump and his friends, but apparently Trump earned, at least on paper, a big chunk of change from the deal. Based on past performance by Mr. Art of the Deal, I imagine that the people who came up with the idea got even more out of it, but it probably didn't hurt his bottom line.
So more illegal stock manipulation by Elon, then?
At the end of the day most people on the far right don't really want a platform of their own because they see social media as a means for "triggering the libs" and nobody pays attention to them when they've sequestered themselves into their own echo chambers.
Is it actually illegal though? People apparently are trading on celebrity clout of their own volition? Freaky, but I'm not sure how the law applies to that even so I have no idea whether or not that breaks laws.
Depends on whether he intended to profit from an anticipated increase in value. If it was unintentional, then it would be arguably legal.
IIRC, there were some cases where Warren Buffet did something similar and the SEC ruled that the investment alone wasn't illegal but the manipulation was.
I guess they could just trigger each other and leave the rest of us alone to get on with the business of getting shit done…
That sure would be nice but I think they have gone so far down the road of defining themselves in terms of their opposition to progressives that they would not know how to exist any other way.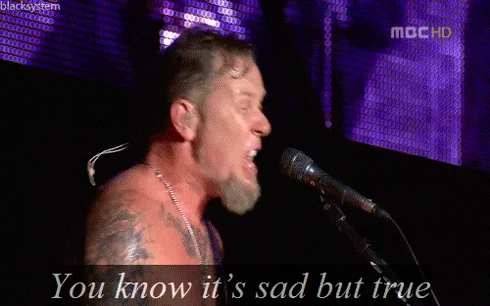 How much tax is due on that?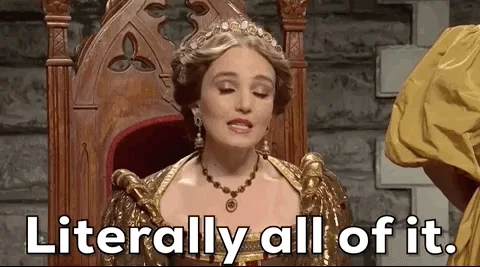 I'm cool with that, glad we're not playing the "how much" game again.