That would be a guarantee I'd never be on the platform. It would basically become a stock juicing machine for him and his buddies combined with a edgelord's playground, 4Chan at massive scale.
I'm still not sure what added "potential" beyond that he sees in a mature social media platform the MAUs and growth of which have naturally plateaued. However, I'm sure at least one of his fanbois* will show up here to tell us to trust in his genius.
Musk suggests he will liquidate his position if the offer is not accepted.
"Nice stock price you have there. A shame if something happened to it…"
[* e.g. the kind who don't know the difference between a company's value and share price]
Bit of a leveling-up from Bezos buying the Washington Post. I think that was $250 million.
Major media platforms owned by billionaires. What could go wrong!
Is this legal? It sounds like he's threatening them with the "If my offer is not accepted…" part.
Why the f*** doesn't anyone understand that Twitter doesn't owe anybody free speech? It's a private company, and they can decide the limits of what people can say on their platform. Tweet me when it is declared a utility.
Musk owning twitter would surely make it worse than it already is. I have seen the toxic cesspool it is and believe me, you can still get away with saying pretty much whatever you want as long as you're not, you know, a public figure that has a modicum of responsibility not to incite people to violence. And even then… The upshot is that Musk owning twitter and rebranding it Freedom Social would be bad for business. Many of their staff would quit. A huge chunk of their user base probably jumps ship too.
I for one welcome this development. Twitter is a toxic cesspool that I'm happy to have escaped from, and Musk's offer looks like it could blow Twitter up even if it's not successful.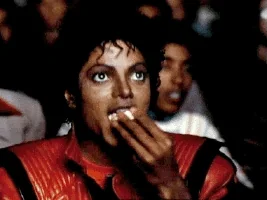 And the reason I have a financial advisor doing her best to make sure I can live indoors when I retire is because I have no freakin' idea how any of this works.
How is a company that has no physical product or physical assets worth 41 billion?
Yes…sure…I for one really wish that I could experience more nonsensical musings from a billionaire who is 100% convinced being rich proves conclusively how smart he is. Smarter than anyone else in the world, probably too.
If you have loose change to buy twitter you have loose change to pay taxes
Meh. He'll be doing me a favor, I'll finally quit that place.
I did not realize that this stupid timeline could get stupider…
$41.39bn in cash?
Now I understand why Mush can't pay his fair share in taxes, he doesn't budget his money well, likely he'll have to get a second job to cover his lifestyle choices.
P.S. Why do we need billionaires?
Honestly, he seems like kind of a dick.
If he wants an absolutely free speech forum that bad, he could easily build one for that money - rightwing PACS would dive in in a heartbeat - but it wouldn't provide the instant gratification an addict wants. Can you imagine the exodus of programming talent that would trigger?
But this isn't about an absolutely free speech forum, this is about absolutely free speech for himself and only himself, with anyone who disagrees with and/or criticises him not being allowed to do so. Because that's not free speech you know, it's being mean, and if there's one thing Elon can't stand, it's people other than himself being mean, especially towards himself.
So for absolute free speech (whatever that means) is he going to be okay with me posting deepfakes of him in scat porn vids?
What about torture or beheading videos? Child abuse? Actual violence and death threats?
Is he truly going for free speech? Or is he just moving the goalposts slightly more fascist?
Since there's no way Musk's ownership would actually result in meaningful improvement, clearly the only option is not just not using it, but completely shunning it. Which would mean, for instance, not reposting things people tweet. Admittedly, that would eliminate half of BB's content, but not the bad half.