If Musk isn't careful it'll be the oil-soaked logs of his funeral pyre people will be setting light to.
Well, I do twelve-hour days. However, I do five, then have four off, then another five, then I have five days off, work four, then five off. Rinse and repeat. This year I also started the year with thirty days holiday to use, which included a 'Wellness Day' I can take any time, and a day off for my birthday, which are added to my actual annual leave days.
My work days aren't exactly onerous, though; I apply vinyl graphics to motoring school cars.
I'm not, most of those prisoners are black.
Apart from the obligatory (and already posted) 'Christ, what a massive, gaping arsehole'…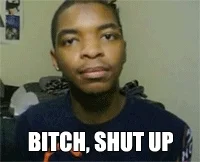 This topic was automatically closed after 5 days. New replies are no longer allowed.