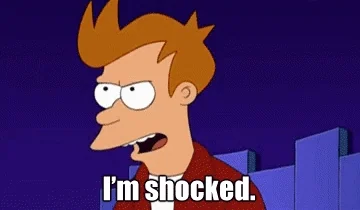 Lofty words aside, in Libertarian practise speech turns out to be about as "free" as their vaunted markets.
Someone needs to get a whole bunch of bots to tweet the suspended image in the thread where he said he wasn't.
I think this was the cause of the banning. He saw it as a potential safety issue, as he tweeted, but he was so loved, it didn't really matter and he ignored it. I think it's finally sinking in, maybe, just maybe, there really are a bunch of people that don't like him.
As if the people who would take out his jet in flight would need to depend on a Twitter post.
A welcoming committee near an airport isn't out reach though. I don't think it'd happen, but it requires a lot fewer resources than taking out a jet.
It also allows someone to know he's not in the office, which the way Twitter has been going, might be something people are probably checking up on.
All anyone needs is a Pi, SDR, and an antenna in the area where they want to watch for his plane.
His bird will report its position, and there's a name for that type of transmission.
Oh yeah, far from impossible. But also not something that's going to be done by many journalists. Someone could get a wild hair and check that account for his hypocrisy. Without it, it takes more effort.
January 23, 2023: "Today Elon Musk has completed his purchase of Meta's Facebook software and all servers and rights, expanding his control over the social media sphere. While many have raised antitrust and monopoly issues, regulators were forced to agree that no law on the books prevented such a merger."
"Musk has stated that he will be combining the two tools and launching them as a combined platform called TwitFace in the coming months."
Yup and you don't even need a good antenna. Even in a challenging RF environment with a crap antenna you can easily get ADS-B transmissions some 20-30 miles away. You can then aggregate all that stuff here for basically real-time tracking of any aircraft:
All the heavy lifting is already done. Besides, I suspect that ElonJet or a clone will be on Mastodon shortly.
I was thinking wire coat-hanger.
Look, I know this won't be a popular take, but are we really arguing that just because information is freely accessible and indeed something that is mandatory to broadcast over a clear channel to anyone who may be listening, that just ANYONE should be allowed to know it?
Some of you who don't have private planes to track are really showing your privilege.
huh. From that update it looks like my second supposition might be correct.
He's said in the past he's concerned about assassination, but he seems to think his threat profile is a crazy woke person coming at him with a gun rather than a more likely scenario, like, say, Mossad sloppily dumping him and a planeful of others into the sea. Like Semotix says, the Dave Chappelle thing might have woken him up to how widely and deeply he is now disliked, and he's lashing out at the most annoying and visible promoters of his vulnerability.
Free speech ain't free . . . you have to pay for it with constant hits to your ego.
Maybe he's like Copeland, and thinks the demons will find him?
After suspending all of the automatic flight tracking accounts run by Jack Sweeney…
ETA:
@ElonJet is back, now.