As weird as this is, i don't know if it's really any more icky than the ultra-processed "pink slime" and other animal by-products that are already commonly used to make fast food. I do look forward to the day that affordable meat protein is available to everyone without requiring truly horrible living conditions for the animals. I'm not a vegetarian or morally opposed to eating animals but I do believe that future generations will judge us on the way that we're currently treating many factory-farmed animals. The way we raise our pork, in particular, is hard for me to justify especially given how intelligent pigs are, so I avoid eating most any pork unless it's from a wild boar or a small family farm. Which sucks, because bacon tastes so damn good.
Awesome! The faster we get ideas like this on to plates the faster we can get off factory farms, factory fishing boats, clear cutting forests for pasture land etc…
Waiting for the version that chews like a hyena and pulls like a Clydesdale.
Oh but that's noob stuff. Try the Kanyeburger or have some nice Pulled Gaga.
Not fully convinced that they need the animal-derived adipocytes in the mix. It isn't that difficult to make micelles from plant-based lipids for a variety of mouthfeels, we do it all the time for non-dairy ice "cream"!

I remember thinking back in 2005 or so that all the processed food tech that was making people unhealthy was ripe to be repurposed for "healthier" foods and with the right mix–which we seem to be getting closer to with multi-material micro-extrusion–it going to be an amazing tasty wild west of molecular gastronomicons geeking out with novel feedstocks and prints.

Know what else is a master of micro-extrusion? FNUGI!
We're that much closer to Belter food in The Expanse.
or you know, eat some beans and rice with some fritos.
this stuff is an insane rube goldburg machine made to solve a problem that doesnt really exist. Vegetarian food can be delicious and amazing all by itself.
The kicker is going to be the price point.
Is there a way to manufacture this inexpensively? Can we get the cost down to anywhere even resembling what genuine meat costs?
I'm betting that it's going to take tech well beyond what we currently have to even approach an acceptable price point.
Meh, if you're using theoretically insane amounts of energy to reconfigure atoms into whatever, I don't care what you started with. They'd literally be building matter and elements from "scratch".
The possibilities are endless though… Combine it with a transporter and you can create shit to teleport into someone's colon: "thought you just went to the bathroom? Time to go again!". Or you could transport a corndog, so they have a most shocking time in a few minutes…
The future will be so bright the we will need shades.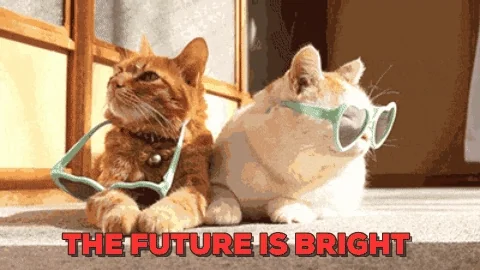 Hmm. If you're breaking something down to individual atoms or even molecules, then utterly remixing those particles into something new, I wouldn't be disturbed by what the source was (unless we're talking Soylent Green). I'm sure some infinitesimal percentage of my body is "technically" recycled Apatosaurus spit right this very instant.
Or we could just, ya' know, not eat meat every meal.
Couldn't agree more, price is the key and given that these techniques require a fraction of the time and resources it will be cheaper but when will we get there? I'm betting within 5 years.
I'm not an obligate carnivore and tend to eat meat perhaps every other day. When synthetic meat becomes cheap enough and good enough to be mistaken for non-synthetic, I will have no problem going over to it.
This. I like meat, eat it somewhat routinely though not every day. When a fish fillet tastes and looks like a fish fillet, I'll buy it and eat it if it's manufactured. Ditto a steak.
I think when it is competitive or cheaper than actual meat then we'll see the end of factory farming as currently structured, a good thing. Factory farming without animal suffering is a good goal.
Well, better than Martian kibble.