Just an observation: "enjoy this creepy…" has become the new "just look at this banana."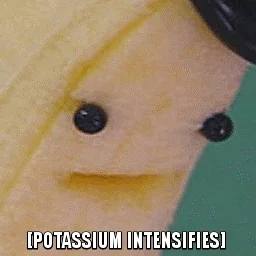 I only learned about Psyops after I joined the Army and immediately regretted not joining them.
Yeah, that's completely untrue. They all love to crow about their history, the badass equipment they use and how big of an impact the have. There's a psyops page right there on the main Army website detailing pretty clearly what they do. Which is the same stuff that every government does.
Yeah. Like dozens. They're all over the military. Do you assume that all of the videos on History channel and YouTube were clandestinely recorded? That some secret agent infiltrated Navy Seals training to expose them? Or maybe it's because the military has a specific interest in casting a wide recruitment net and propaganda helps get better candidates.
People get so wrapped around the axle fantasizing about all of the "secret" nefarious goings-on while ignoring the nefarious out-in-the-wide-open shit that happens every single day.
Looks like a good movie! When does it release? (seriously though it's pretty solid production value)
Somewhat related video (I'm sure they have a hand as "military consultants" in the gaming industry):
How Call of Duty turned war into a circus
I look forward to the Jan 6th remix
Needs more Nixon.
And not a single goat?
I'm stare'n a goat, Right Now. Ok, it's goat cheese.
You changed a goat into cheese with YOUR MIND!?!
Watching the video, with its conspiracy and occult trappings, I would guess this is to bring in the lunatics of 4chan / 8chan to actually maybe do something useful with their lives (as defined by the US armed forces).
Great?
If you mix goat cheese with anti-cheese, then all that's left is the goat.
That is certainly a slick piece of marketing, which is what I'd expect from psyops. I served in a psyop unit for two years in the reserves. Strange people, but no occult influences were brought to my attention.
I hate it when the goats stare back.
No, I was in the reserves, it was at Ft. Snelling in Minnesota. There were a couple of Psyops units there attached to what is now the 88th Readiness Division.
I devoutly bow to whoever came up with that.