Yeah…
That lady just defunded a whole police department before her first day, good work!!
I'm still trying to wrap my head around the fact that a town of only 1500 had a police force to begin with.
Sounds like an issue that resolved itself. Time to hire a competent and non corrupt police department.
Yeah it probably would make more sense to contract that out to the county's sheriff's department or similar.
It wasn't a very big one. Four times the size of Mayberry's though. (Which is also in North Carolina)
675 residents are POC, so the other 825 have to over-police them. It's the American way! /s, so so much /s
"I immediately knew, this is someone new. She doesn't know what, I call them, the 'off the books rules' are."
Oh, you mean like not stealing a base when you're up by 10 runs in the 8th inning? I'm sure it's something similar. /s
If you took the "have to" out then, you know, that's truth not sarcasm.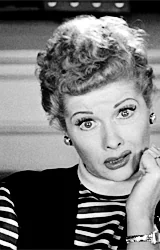 Apparently the person who was City Manager before her was also black, but he had to quit when he was arrested for sexual battery, and there were allegations that the police chief tried to get the victim to withdraw the complaint.
it's possible that race and gender played a role in the resignations
ya think?
That's some crucial context…
alternate headline: "After racist police chief quits in a huff, the handful of people whose jobs (and local reputations) he directly controls kinda have to too…"
That's an incredibly small "mass resignation" and in a small town like that, either way you go is a strong statement, so the choice is quite limited. The police chief most likely has some pretty scary local power over people, and/or hired friends, relatives and loyalists anyway.
"she poked the bear by making him accountable."
Which I believe is a managers function.
notably that link doesn't separate latinx. an earlier article i read said the town is 36% white and 36% black if you do. so it's even worse that there's no cops who are people of color
honestly though, a town that small should probably just be relying on the county sheriff. it's hard to imagine they really need the six officers and staff
I always side eye small towns like that for thier police budgets. I audit city financials, and sometimes you have to wonder at teh exhobitant budgets for police.
A study just came out, which I am too lazy to find, that there was no detriment to policing needs or budget to contract to larger areas, like the County or nearby City for police work.
im sure it's all got to be about traffic tickets for people passing through.
i am a bit curious if- legally - towns could still have their cherished revenue stream without the sworn officers. unarmed traffic patrols would surely be way cheaper and way healthier for everyone
Oh no, I might be held accountable to my questionable actions, RUN AWAY. Consequences = white people kryptonite