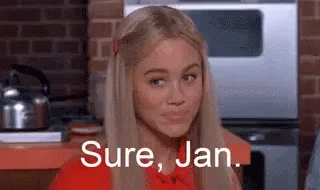 Sorry, I had to.
Jan, the one Brady kid that I'd most likely smoke weed with after school.
Just think hard before bidding on this Hawaiian treasure from her collection.
Maybe I'll have better luck with her auction.
Freddie Mercury's auction didn't go well for me.
I tried for something that was estimated to sell for 200GBP, I bowed out at 2,200USD, it's now around 3,400USD. That auction is/was nuts.
This topic was automatically closed after 5 days. New replies are no longer allowed.