I think her opinion might be a little biased by coming in second though. What did the lettuce think?
Nah, it was. She deserved the dressing down.
Her salad days were over.
You're as cold as an iceberg.
Cheap at £65bn the Cos.
She was a Romainer until she saw an opportunity.
I'm sure that there are millions of people who found your time in office neither funny nor a joke; but sure, let's talk about your feelings like they are somehow relevant.
Both had great ambition but ultimately only one became Caesar.
I guess we can add 'humourless' to the list of her qualities - alongside 'economically illiterate', 'dogmatic', 'devoid of empathy', 'charmless' and plain 'thick'.
About 99% of the population of the UK are hundreds or thousands of £ a year worse off, because of the financial policies she tried to bring in during her short tenure of office.
She may have voted Romaine, Butterhead was crying "lettuce leaf! from the start.
Of course it was puerile. Puerile AND funny.
[she complained that] "Politics is sort of treated as a branch of the entertainment industry, who's up, who's down, who says what about who…"
The sad part is that on this one point she's absolutely right. Otherwise she's just absolutely Right.
The only thing not funny about the comparison is Liz Truss.
Lettuce, OTOH, is always good for a chuckle.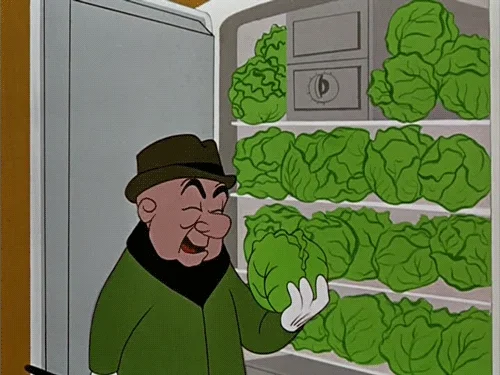 I mean, while she was purely out for the public humiliation? I figure that'd be a plus.
Liz, why did you wait until you were out of office to get something right?
At least the lettuce kept its head.
No, Liz. It was objectively funny.