Thanks for the tip- this will be a good read for the kids and I!
Boy, he's really showing that pavement who's the BOSS!
I keep being told that batman does lots of shit for the community.
He's always being pulled away from charity galas, there's the Wayne Orphanarium, etc.
But that kinda makes it worse because then the comics turn into an illustration of how the neoliberal authors believe reform and funding public outreach don't even work.
Just look at Gotham! Wayne spends billions a year on trying to clean up the city and it's still rife with gang violence and corruption!
It has?
When I think "crime fiction" I think of the neoliberal copaganda shows that constitute most of my parents' entertainment. Those aren't very socially conscious.
That's the inherent problem with a character who has violence as an appealing factor in his popularity. People like to see Batman do neat tricks and stunts while beating up bad guys. So he needs people to beat up and it can't always be the supervillain who seems to deserve it. So no matter what high-minded stuff Bruce Wayne may get up to with his fortune and supposed generosity, there always has to be some "low-life thug" who for some reason thinks he'll be the one to take down Batman.
Note the other franchises that avoided the issue with G.I.Joes who mostly blew up enemy vehicles that they bailed out of and Ninja Turtles who fought mostly robots.
It's almost as if one rich person can't fix systemic problems.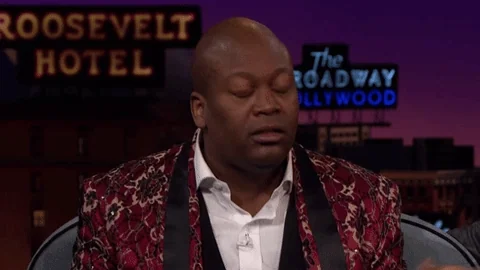 I'd be way more likely to back this if it didn't have Chaykin doing a cover.
FWIW, I'm told that there have been some issues with Chaykin and he might not be doing that anymore…
Well, he's still listed on the Kickstarter page, but I'll keep my fingers crossed. Otherwise, maybe I'll pick up the trade when it's out for sale to non-backers…
Maybe he didn't punch them hard enough?
I like the premise, as it is damned close to the Batman storyline I have in my head, of Bruce only playing superhero for Dick's sake.
Obligatory Wondermark:
The most aggravating thing about this article is that it basically describes this new character as a better Batman. But then proceeds to just describe a crappier version of Batman while shting on Bruce Wayne for things that he already does.
Bruce made not one but two foundations named after his parents dedicated to fixing Gotham. He poured billions into healthcare, communities, and displaced families and children. On top of that he designed and added onto arkham to accomadate better reform. Its just annoying how this article paints Wayne as some corrupt system loving billionaire that only beats people up. Its apparent that very little insight into Batman's character was used as a source for this article, and in forming the premise this new character was created on.
Don't give The Technoking ideas.
I think Batman suffers from the Kirk Effect* due to each generation making their own interpretation of (The) Batman, from the original vigilante killer to a "crime fighter" that was more goofy than not, then to the post-Robin Batman of the 1970s and 1980s, to the Jason Todd and The Dark Knight Returns levels of darkness, the Batman as a franchise, the list goes on. So many iterations, so many conflicting views, Batman and Bruce Wayne have been everything from paladin to antihero, with more accent on the antihero in recent decades.
Writers like to make Batman the anti-Superman: so prepared that being Batman prepared is a trope (not to mention all the tropes Batman has been a trope namer for). Batman is the dour one, the noir one, the action hero who is supposed to be a detective, but what fans really want is violence.
In a way, I think The Dusk is going the right way by discarding the baggage of Batman and all the different preconceptions.
*In the original series, James T. Kirk was supposed to be not a ladies man, but more bookish and thoughtful, forced by circumstances into fisticuffs, and more often fending off women than wooing them. But that was only in comparison to other 1960s lead characters, and over time a caricature took over so much that by the time Star Trek III was written, the move was completed from "violence as last resort" to "Eighties man of action".
The article wasn't about a deep dive into specific Batman issues — more the big picture archetype that people respond to online. But given that the new comic is edited by an actual Batman editor, I suspect he may have had some insight into both characters.
Still a Superhero, still wrong. The whole idea is tainted. Crime is not committed by "evil" people nor can it be solved by beating a small segment of the population up.
You want to see a real crime fighter? Teachers, social workers, good community leaders, (foster!) parents, unions (yes, I said it,) even urban planners and designers… Not a beefy bloke in a tight costume.
Police and politicians? Yeah, with s̶o̶m̶e̶ many conditions applied

Um, it's exactly this attitude that The Dusk will attempt to address. Kids like superheroes, kids want to see superheroes, so the best way to be wholesome about it is to make a superhero that addresses this head-on. Which the premise (hero is a public defender when not wearing a cape) seems to do.
I think it's worth risking a chance on.