I bet these cadets would have happily followed orders if they had been asked to take amphetamines.
It is so odd to me that people will sign up to potentially take a bullet for their country but not a vaccination needle.
It is highly competitive to get into a US Military college, and it takes a lot of effort to have the opportunity. To piss it away at the end? Incredible.
Can they sue the military?
This is a good way to weed out idiots.
They obviously don't have any idea what serving your country means.
Circa 1977 Military Academy: Get in that line, pull up your right sleeve, nurse gives you multiple vaccines injections, get in that other line, pull up your left sleeve, nurse gives you multiple vaccines injections.
Yep, that's how they did it, never heard an objection, and we all graduated and went on to be big boys & girls in this crazy mixed up world.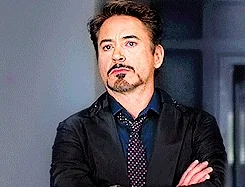 Don't service members typically have to get all kinds of vaccinations? The military doesn't want to deploy people, only to have them get sick in the middle of an operation/battle/whatever. These cadets have probably gotten all kinds of other jabs, but don't want this one, for "reasons".
Yes, including a bunch that are a lot more dangerous than the COVID-19 vaccine. This is a tradition that goes back to George Washington ordering his troops to get inoculations (which carry far more risk than modern vaccinations).
And usually takes one or two recommendation letters to help get in. Not graduating because of stupidity will make those letter writers so proud.
Well, it just might actually do that. Letters, say, from a senator are very helpful, and half the senators are Republicans, many of whom reject science, including actual Medical Doctors (well, at least one, Rand Paul).
Not a medical Doctor, never was, never will.
Interesting variant on the fine tradition of FAFO.
Maybe not a good one, but he is an MD, even if he created his own specialty board for board certification.
Thank you for confirming that he is the last person on the planet that should give out any medical advise, and he is in fact a fake MD.
This is such a perfect phrasing. People want to serve their nation, yet believe that killing brown people in some country they can't identify on a map is somehow better than participation in a public health initiative? It makes no sense in any way that I can process. Wearing masks and getting shots is the best way to be a good citizen and serve your fellow humans.
Yeah, no.
Calling him a fake MD is low effort cognition. Real MDs can suck. It's important to know that rather than just using Trumpian dismissal of him as "fake".
Still nope, going be nope tomorrow too, likely the next day.
I was a human pin cushion when I was in the military. I had so many shots I lost track, a few that I do recall included the smallpox vaccine, which was decades after the disease was eradicated, and the anthrax vaccine, which was a series of shots over the course of years. It's kind of odd that someone would be okay with getting every imaginable shot there is, but refuse the COVID vaccine. Anyhow, I think the military is best not having people like these cadets in it. They'd probably be a liability to any command they're in.