Those Russkis will try anything, I tell ya.
Free fireworks show courtesy of the CIA.
Boy, even the satellites are defecting.
Much more likely, it was simply brought down by its own inability to increase its altitude when required, per the article. In Low Earth Orbit (great for spy satellites), satellites (and the ISS also, for that matter) have to deal with the outer fringes of Earth's atmosphere which can actually create drag on whatever's whizzing around in LEO, thereby slowing orbiting objects down enough to lose orbital velocity and crashing back down to Earth. There's also the Sun's solar wind which, based on its intensity, can cause Earth's atmosphere to expand out far enough to create even more drag.
Magnets, how the fk do they work?
It didn't fail, it was just going in for a close up.
Or perhaps the visible decoy payload did it's job, and the vanta-black painted, low radar cross section, low thermal emission SUPER DUPER ULTRA SECRET Nuclear powered 5G spy nano-satellite reached orbit without raising suspicions

(Did I miss any buzzwords?)
Vaccines! Micro Chips! New World Order!
Hypersonic. Fermented. These trying times. Since the Before Time.
I know you're joking, but I'd be surprised if this had never been tried by one of the superpowers. After all, if you adversaries don't know about a particular spy-sat, it's harder for them to hide from it.
Although in this case I think it's more likely to be a simple failure.
thoughts and prayers for the family of the satellite.
If the Russians really wanted to spy on us, why not just use the 5G nanobots in the vaccines?

Because the nanochips/bots were created to control us, not spying.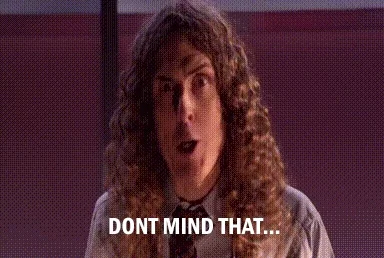 This topic was automatically closed after 5 days. New replies are no longer allowed.