"You are fully bonded and licensed by the state, aren't you, Mister Plow?"
That's not the drift you're looking for.
St Paul, MN. (Mistakenly labeled as "Maine"."
Not that I want to encourage unsafe driving practices, but "Nick Flurry" in MI better have a headlight out.
Also loved Snowba Fett and Baby Snowda!

What about 'Slush Pushies'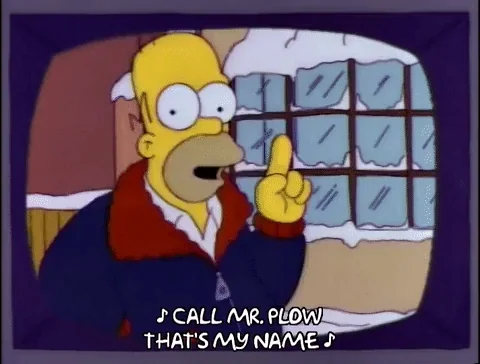 Try Vermont. Those kids covered just about everything! The number of plows is encouraging me to update my snowbird plans, though.


Did you see that plow named I'd Rather Be on the Beach?

Hmm, don't see "Mr. Rip the front fender off my Volkswagen" there .
My favorites are:
Aaron Brr, Sir
Ctrl Salt Delete
I'm still waiting for someone to use my suggestion of "Yule Briner"
Nor the "Garden Reaper".
Not that the plows came near our place this year. There is a field of bumpy wet ice out there right now.
"I don't think that was a fence"
I mean, I get it, lots of those guys work non stop after a big snow, but maybe they shouldn't. The town I grew up in (don't live there at this time) last week had 80 cm snow in one day, then 20 the next. People can't move their cars until there is some clearing, so…
… Gordie Plow to the rescue!
@beschizza–MN is Minnesota. ME is Maine. (This is important because a couple of the Minnesota names are very, very Minnesota specific–especially "Duck Duck Orange Truck"–and don't make sense as Maine names.)
Signed, a former resident of both states.