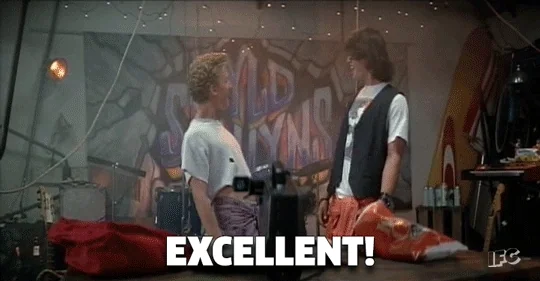 it is, of course, far from a perfect place, but things like this are part of why I chose to move here. Minnesota is a weird place, and it knows it. I hope 'Ctrl Salt Delete' ends up in my district. I just wish they'd emblazon the names on the actual vehicles. I think right now you only see the name on the website.
Perhaps next year Scoop Dogg can be joined by Lil' Plow Wow.
Here's the map of the Scottish equivalent, featuring Buzz Ice Clear, Sled Zepplin, and Sweet Child o' Brine.

A plow doesn't really remove ice, but other than that excellent work.
i like it when humans play.
Love CTRL sALT Delete, but No More Mr. Ice Guy made me think of the final boss immigrants have to fight to get their citizenship: "Mr. Cool Ice"
The Big Leplowski
"Let me explain something to you. Um, I am not Mr. Leplowski. You're Mr. Leplowski. I'm The Plow. So that's what you call me. You know, that or, uh, His Plowness, or uh, Plower, or El Plowerino if you're not into the whole brevity thing."
… for starters
mister plowasaurus rex jnr…
I might of suggested the david attenborough something…
post edit : ice breaker
Hopefully that snow plow will be assigned to the region that includes St. Olaf.
Every one of those names is a vast improvement on Plowy McPlowFace.
Well played, Minnesotans.
Here in UK, Virgin Media are among firms who also go in for this sort of thing (for USians, VM is a cable TV and broadband company) with vans named things like Supervan, Julie Vandrews, Van Diesel, Lee Van Cleef, Marlon Vando, Van Morrison, Jeanne Claude Van Damme, Van Solo, Luther Van Dross, Van Helsing, Jeanne Claude Van Damme, International Van of Mystery.
VM also did a set of special edition vans tricked out like the relevant movie…
The new vans are inspired by some of the best-loved vehicles from the big screen including Thunderbird 2 – International Rescue's famous aircraft piloted by Virgil Tracy and Ecto 1 – the spook-fighting Cadillac made famous in Ghostbusters.

…

The film-tastic fleet also features the Jurassic Park jeep, the Batmobile, speedy Lightning McQueen from Cars and Optimus Prime, the leader of the Autobots in Transformers.

…
The latest additions to the fleet join the inaugural Super-vans launched last year which included General Lee, the Dukes of Hazzard modified Dodge Charger and Disney favourite Herbie.
I love the Thunderbird 2 one.
And then there's this lot…
https://www.cvd-insurance.co.uk/newsarticle/the-uks-funniest-commercial-vans
Most plows have a salt and/or sand sprayer on the back, so they actually do combat ice directly. No point in having multiple vehicles.
I'm here for Ctrl+Salt+Delete.
and here i was all in for Plowy McPlowface.
much disappoint.

Michigan has done something similar. A cool (hngh) extra is that during snow events you can visit the MDOT site and activate the plow tracker to see where each of these is: MDOT - Mi Drive Map
Some of the names are the same (Betty Whiteout, e.g.). Here someone has ranked them: Michigan Snow Plow Names, Ranked | Defector
Edit: I admit that Snowbegone Kenobi made me giggle.