We're not in Kansas anymore, Toto.
Clearwater is a big enclave for Scientology. Glassdoor reviews of the company mention training includes Scientology based indoctrination/training. Their priorities don't neccesarily coincide with the humans that work for them.
Putting the "mania" in Postcardmania. After all, post cards are 4th emergency service.
Thank you, that really cracked me up.
Why yes, it's well known that scientologists are well known for cultivating healthy group dynamics.
Funny timing; the COO of my company just put a message out on Slack saying…
"…During this time, with next to no notice, colleagues of ours may find themselves without power, internet or being evacuated. Our utmost concern, of course, is for everyone's safety and we keep you in our thoughts. But this is also a request to please bear with colleagues if they become unresponsive or go 'missing' online as life may well be getting in the way in a very serious way."
There is a world of difference between managers out there. Hopefully, you find yourselves working for (or behaving like) good ones.
eta: grammar and a slight addition to imply that you should be a good person if you are a manager already and not simply a peon like myself.
A life threatening storm isn't a good thing, but I admit to watching the news and feeling happy and relieved the current Chief Executive is unlikely to alter the weather report with a sharpie.
He's drawing a circle around Mar-a-Lago with that Sharpie.
I hate this CEO in this story with the heat of 1000 suns.
One of the guys that reports to me lives in FLA outside of Orlando. He's kept me posted since yesterday and I just talked with him on our by-weekly team call. I cannot even imagine anything other than making sure that he's safe. He likely won't face the kind of danger that others will in the state, but still…
Ha! As soon as I saw Clearwater, I was: "It'll be a Scientologist! It'll be a Scientologist! … YES!"
"Waive at me!"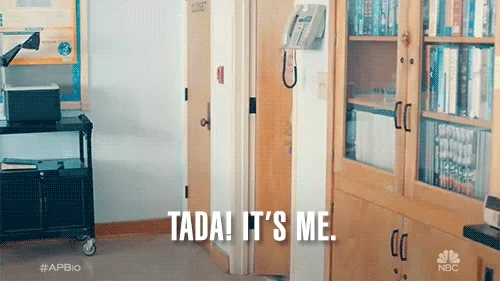 As if it needed to be said, EVERYONE wants to have a good quarter. What makes you so special?

I mean, yes, I come from stock/region where we go out to look at funnel clouds. But, I feel like a fucking hurricane is different. Those storms are huge and thank God we now can have pretty precise warning on when, where, and how hard they will hit.
Heed the warming. Don't listen to the media, then, listen to the fucking NOAA, whose job it is to track these things.
Sure, employees are expected to show up and work (at least) 40 hours.
But the CEO is going to be spending the rest of the week on vacation somewhere else.
Another likely scenario is that the CEO's family was evacuated days ago to "beat the airline traffic delays" while the CEO continues to bang out their usual family ignoring 60 hour work week.
I hope her house lands on her car.
They should print a run of these over the next few days.
Reminds me of that Amazon delivery driver scenario during a tornado last December. Workers have to consider their own safety first, because most employers DGAF: