Followers of an non-binary God who's asexual son came to earth to spread hope, love and a message of forgiveness wants to use the faith as an excuse to treat gay and trans teens like shit. Oh the irony.
The very first word of the Constitution is "We".
Um… "WE the people," ya stupid ass fuckhead???
I
hate
it that she's Black and this incredibly moronic; it makes us all look bad…
And why does she do her eyes to make them look like Devil horns? There is something so 'off' about her.
Though not aesthetically pleasing to me, I don't care how she does her makeup; her abject willingness to be an idiot for the fascists is what pisses me off.
I totally agree with you, and you know I'm not usually one to point out surface characteristics, but she's choosing the red – I assume to scream I'M A REPUBLICAN – and it feels quite deliberate. She's trying so hard. It's pathetic.
Her tweets can be interpreted the other way around. Let's just do away with pronouns altogether
Would she be happier if we referred to all people as it? Of course not! I suspect her grasp of grammar is a poor as her ideas on being Christian.
So, Mr. Lavern Spicer won't mind if I call him, "him", then. Cool cool. Thanks for the tweets, sir!
And on the subject of Jesus, to be honest, many European portrayals of Jesus are quite androgynous or feminine, from Renaissance times on. He is often portrayed having long flowing hair and almost having boobs.
As mentioned in a similar thread - these people don't like reading.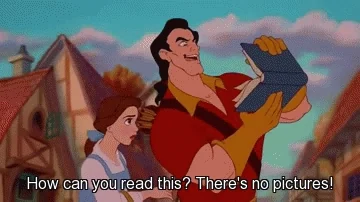 I tried Amazon and a number of other independent booksellers, but I haven't been able to find a copy of this Spicer Bible that has the pronouns removed, nor a copy of a pronounless US constitution. Any tips BB?
These people just don't know what a pronoun is, do they?
I think you are given them when you swear that Qesus is your lord and Saviour, with Donald Trump sitting at his right hand.
Another Republican Constitutional and Biblical "scholar"…
It's easy to dunk on these gourds for not knowing what a pronoun is – but we do need to remember that when they say they hate pronouns, what they mean is they hate trans people.
Of course they do, and that's exactly what they mean; that they have to stoop to gaslighting about parts of grammar just shows how craven and disingenuous they are about their hateful beliefs.