Hmmm - another apparent case of a Tesla driver mistaking their car for an airplane. Is this the beginning of a trend?
Musk fanboi: "you ingrates wanted flying cars, but when Tesla delivers one you complain!"
What does "Lost control of brakes" even mean? I guess if we give him the benefit of the doubt that would mean a mechanical failure of some sort, but you always gotta wonder about drugs and alcohol being involved.
From nearly 70 MPH to a dead stop against an immovable object. Passenger compartment still intact and driver in stable condition. Seems like a decent outcome for Tesla.
Big props to the lady going to offer assistance.
I think you misspelled "NHTSA safety standards".
Fixed that for you. We need to stop giving corporations credit for the good that governments do.
Edit: @wazroth jinx you owe me a coke

Exactly. Roll cages, seatbelts, airbags, crumple zones, head restraints, all that other "government overreach" forced on visionary tycoons like Musk.
lost control of his brakes on state Route 315 and exited onto Neil Avenue,
So
The middle of a major university campus
in the middle of the day.
But wait a minute.
Niel Ave does not align with the Convention Center like that, it's literally 2 miles north.
That's maybe Vine Street,
The distance between 315 and Vine is also 2 miles, though not directly through campus.
Either way, this is effed up
Every time someone walks away from a car crash, house fire, earthquake damaged structure, etc, I say in my head, "the government just saved your life". I don't say it out loud to the person because it's never what they want to hear in the moment.

There have been increasing numbers of news stories re: ppl driving into buildings over the last decade - 15 yrs or so. WTF is going on? Are more ppl driving while wasted? Don't ppl know about trying the parking brake, downshifting, or Turning Off The Fucking Engine anymore?
I think it's that there are cameras everywhere now so the local news gets amazing footage to run every time. I doubt people are driving into buildings at higher rates. It has probably always been happening.
I'm a curmudgeon, so I blame cellphones.
Teslas are built like bricks.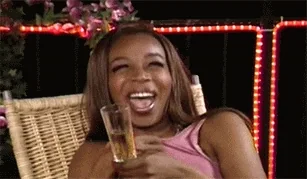 Now, I don't know Columbus at all, but based on the Google satellite images (which are supposedly from 2022) I don't see a location around the Convention Center that looks like the video. In particular the intersections here have what looks like brickwork crosswalks, which don't appear on the satellite images anywhere around the Convention Center.
Unless those crosswalks are super new, it just doesn't look to me (a casual) like it's actually the Convention Center. Any Columbusites have insights?
EDIT: The planter configuration and stairs do look a lot like the Vine St intersection, except for those crosswalks. Maybe the date on the satellite images is wrong or the crosswalks are super new. I'm still with @Lycopersicon as to being confused how a person ended up in this spot going 70mph due to "brake failure".
Could've been worse…at least it wasn't raining.

This will be an interesting investigation. The car has monitoring up the wazoo, so cops will know if the driver actually put their foot on the brake or what. Their claim sounds weak.
The gas/brake mix up is something I'll never understand. One makes you go, the other makes you stop. They are in different spots and feel different to the foot.
Lady in town here came flying out of an underground parking lot, up onto the street, through an intersection and squished two guys against a signals box. They died, her trial proved she was on the wrong pedal the whole time. She didn't do time and got her permit back within a couple of years.
When it comes to lapses in good judgement, if your actions kill another person then you should never be allowed behind the wheel again.