Mafia?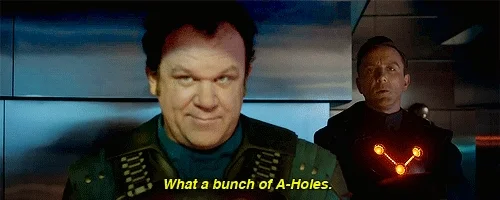 I guess I kind of bought that patronage was a big thing, though.
I mean why would he? Let's be honest, nothing he knows at this point can be used for anything. And much of what he said is already known information. He just repeated what has been the common view for years now if not decades.
He ultimately gave them no trouble, and now it's to the point where going after him would bring more heat than not going after him.
Like with the Yakuza and Japanese film-makers (possibly becasue the Yakuza were financing the films).

A lot of the footage looks like it was taken from tape. The editors may have added additional details like time codes to be evocative of the period or to look like surveillance footage.
but he's actually saying that what is commonly thought of and portrayed is totally not correct, that the whole "family honor and and all that" is nonsense. and he's naming names. it would be one thing if he spoke in the abstract.
There are authentic time codes, which can usually be turned off in the player, and then there are fake time codes. Give that the video sequences look to be simultaneously both spliced and contiguous, I think these were added in post. It's an "aesthetic" that's common in these sorts of talking head videos–particularly in the "expert rates some films for accuracy". A netflix show made within the last decade is not going to be found on VHS, and yet there it is, demonstrating the truth behind the Backronym "Never the Same Color".
All kidding aside, I think this "must be a Qanon conspiracy theorist" strategy will be used more and more by defense attorneys as an example of mental illness.
I don't like that honor, respect, and loyalty have been replaced by selfishness and greed. It is a sad commentary on the state of the mafia today
Today, it unfortunate that society does not value bribes as it once did. A contract is a contract, and yet even in Sicily, the Mafia is being shipped off to jail en masse.
What have we become?
He's naming names that have been known for decades, and everything he said about "family honor and all that" has also been known to be BS for the same amount of time. Goodfellas actually used MAFIA members as consultants who were saying "Ya know, it's not really like this Godfather shit and never has been" and that's like, 35 years old.
ok, whatever. he's fine, and in no danger whatsoever. moving on.
That's enough of that sort of talk!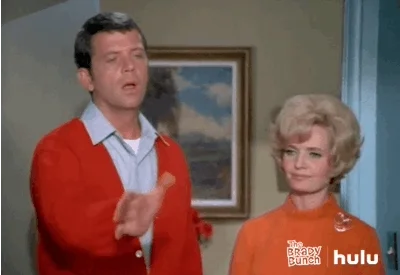 Everyone's talking about the honor, loyalty and respect line, but in the end he portrays the current mob more like Henry Hill driving around looking out for helicopters. Hope that's right.
"Honor, loyalty, and respect have been replaced by selfishness and greed."
OK, but that "replacement" happened 500 years ago after familial groups in Sicily, banding together to protect themselves from bandits (and other familial groups), themselves became bandits and raiding familial groups. There was never honor, loyalty, and respect. It's whatever you can get away with, whatever you can hold and keep by force (or threat of force). You "honor, show loyalty to, respect" your superior, up until they use their Tantalus Field on you or you ambush them first with your Agonizer (cf: STTOS S01E04, "Mirror, Mirror").
He talks about Paul Castellano:
"…Then, there's the Paul Castellano situation. A boss that they felt was being greedy, and the family turned on the boss…"
Whole lotta retconning going on. AFAIK, it was Gotti (not the murdered Castellano) "being greedy", because Gotti wanted to run drugs and thought Castellano was too passive (oh and he thought Castellano would kill him once Castellano found out about the drugs). (And, in any case, "being greedy" is, apparently, a natural and sufficient cause to get wiped out in middle of dinner at Spark's Steak House.) It is odd he would give a rationale that didnt pass muster even at the time of the hit. [EDIT: so, although an Associate of the Lucchese family, he was "associated with" the Gambino family via John Gotti, Jr: so he's going to adhere to the Gotti party line.]
If you want honor, loyalty and respect, you gotta go with the Yakuza.
When the first Godfather movie came out, it was only a few years after the end of the Hays Code era
Filmmakers were giddy with their new freedom to blur lines between good and evil, to tell stories about charming bad guys who are never punished
How these stories would affect society was beside the point—I mean, people who worried about things like that created the Hays Code and they'd finally been overthrown after decades of struggle