I mean… did they ever? They were always organizations dedicated to earning profit via crime rings…
Yeah I rather suspect that it's always been a marketing myth more than a reality. If you're willing to brutally beat up and/or murder people for money then you've got a pretty fucked up notion of "honor and respect" to begin with.
And pop culture has always been complicit in that, too. There is a long history in hollywood of glorifying mobsters as a brutal, but honorable lot.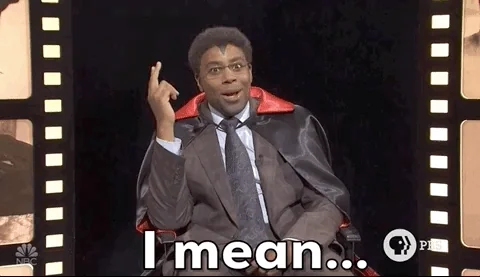 Yeah, I'll take your word on it. Laughable.
Ohhhh. . . you mean "end stage capitalism."
Got it.
Oh, I'm sure it was all so much better back in the old days. I mean, yeah, they'd break your arm and burn down your business if you didn't make those protection payments, but at least they did it with honor and respect! Also, if you asked for a favor on the day of his daughter's wedding, the Godfather had to do anything you commanded. No questions asked!
Um. Is the /s really needed here?
By "honor and respect" he meant between members of the Mafia, just as "chivalry" meant rules for how nobility treated other noblemen. It's always open season on the peasants.
I really wonder what their opinions are on Q-anon:
TBH I think "I killed him because he was a notorious mob boss who enriched himself through terror and violence" would probably be a more morally defensible position than "I killed him because I thought he was part of a secret conspiracy to undermine President Trump."
Why are so many things blurry? Why does it look like someone's idea of a VHS tape, or someone's idea of an amateur film?
Nice Mob family you got there. It would be a shame if something happened to it… /s
does this guy fear for his life now? i mean, he left because he was accused of being an informant, but here he is… being an informant.
"Late Stage Capitalism". So the Mafia is just another corporation, only it doesn't float on the Stock Exchange.
A Bonanno "retiree" with an ankle bracelet lives in my neighborhood. He owns a couple of buildings. His crew hangs out in and in front of one of his unrented storefronts. I give him credit on working towards inclusiveness over the past decade. These days he "employs" white guys, black guys, Albanians, Spanish speaking - all kinds. Even a few women. The thing they all have in common is missing teeth, obvious drug addiction problems and dirty sports clothes. A far, far, cry from the glorified 1970s that probably never existed that Hollywood is obsessed with.
They were as noble as the knights of old. The king's thugs, with enough money to spend on image rehab.
Given how decimated the current Mafia is, it could be a case of everyone after him is already dead or in prison by now.
By the time the Godfather was made, the Mafia was already in serious decline. Goodfellas made them look like idiots. The Sopranos showed that they definitely had some screws loose.
Granted, he didn't leave in the manner Cosa Nostra would have intended.

I imagine folks inside such an organization fear for their lives constantly, even if they're toeing the line within the organization.