No Elon, you freed hate speech in America. What a tool.
Well, Elon was unaware of it when he purchased an app store dependant company…
Kind of amazing that he can make a conspiracy theory out of something so well known and documented
He's just being a dick. As per usual.
And incredibly stupid. Tell me you don't want any advertisers without telling me you don't want any advertisers.
"… if you don't advertise on $8chan i'll stochastic terror you"
of course he's FA with other billionaires this time
he may unlock a new level of FO
Oh, I sure as fuck hope so.
"All that is needed to destroy the possibility of a democratic information space for particular political issues is to provide a platform for, and give legitimacy to, would-be propagandists. If one destroys the information space, it will no longer be possible to marshal citizens against the powerful."
I absolutely agree that is why Elon wanted to buy twitter - it's why he is reducing moderation and why he is letting all the assholes back.
I don't think it has anything to do with what a shitshow his takeover of the company has been though. That all comes down to him not understanding the company, it's business, it's actual customers, or anything else for that matter. That's all just incompetence
It's also why he and the ilk of Tom Cotton (R-Ark) are focusing their wrath on Apple next.
I think that he was driven by a baser desire: to have a kingdom that he could rule over as some kind of god-king. To him, the people he is letting run wild are worshippers, while the people he is getting rid of are heretics.
The effect is the same, but he doesn't strike me as smart enough (or at least disciplined enough) to pull off something like that on purpose.
Oddly one could swap out Putin's name with his in that article and it would immediately become more sinister.
I think it works out the same though. Since he is a nazi, he wants a place where he and his nazi friends can do nazi stuff. I think he did think that having control of twitter would give him more influence over the media (which basically gets assignments from Twitter) and that would let him amplify his nazi friends and everyone would think that was fine and he would be able to grow twitter. I think that he is now learning that, in fact, thats not how any of this works and is realizing that he is in fact prevented from doing this because twitter depends on other companies to allow him to succeed. So now he is throwing a lot of hissy fits and trying to blame others for his failures
ETA: Surely though, all of these problems can be fixed by more lines of code
And Elon wept, for there were no more companies to hostile takeover and pretend he founded them.
Don't worry! I have decided to start referring to him as "Inventor of fascism and founder of the Nazi party, Elon Musk"
I think it is not only that, but the typical narcissist tactic of trying to deflect anger by saying "look at what that other guy is doing, what a jerk!"
Someone mentioned him going into Howard Hughes mode, which I don't see. I just see another crybaby rich boy who is finding out the hard way that not everyone is impressed by his high score in Monetary Value Game. I could see him going the John Mcafee route of killing someone and hiding in a jungle retreat, though. Another rich asshole that went down the rabbit hole of privilege, and more apt a parallel than the path Josh Marshall went down.
Which is another point I thought I should mention: Josh Marshall is more of a politics journalist with his Talking Points Memo enterprise, so of course he would see the parallels to Trump. I see the trend in TechBros to think they know everything, reading Ayn Rand to feel good about being selfish, and drift from being allowed to do as they want into being allowed to run roughshod over others because they are somehow the master race. And each of them a solipsist, based on the power tier TechBros I have interacted with.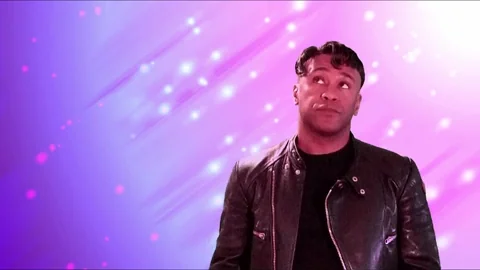 Let's not forget that prior to running for president, he was one of the loudest voices for birtherism… but millions of Republicans voted for him anyway. They knew what they were getting, and they either liked it, or did not care.
Have fun trolls
This is also a thing too