Did the driver shout he can't swim?!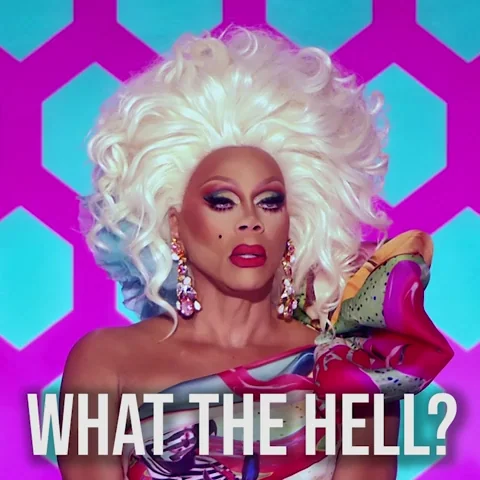 dumb ass. Seriously the water is moving fast enough that even if it wasn't deep enough to reach above the tires, it could still carry your vehicle away.
I could tell from how fast that water was flowing he was going to have a bad day.
He might have made it if it was that deep and still, but rushing water doesn't need to be very deep to take you away. I remember trying to stand up on parts of rivers in the Ozarks and even a little over ankle deep struggling to stay up.
WOW! this driver did exactly what drivers are told never to do. and the result was exactly what drivers are warned will likely happen if you do it. who could have possibly predicted that?
Yep. Here in Australia, where flooding is pretty common, they did a study on actual vehicles in a test pool. They found that once the water is touching the undercarriage, the vehicle starts to float. They were pretty surprised how much traction is lost just from that initial bit of buoyancy. That loss of traction turns into sliding sideways with the current.
Well, at least his windshield wipers were on, thank goodness!
Maybe if he squirted enough windshield wiper behind him, it would propel him forward.
Maybe he should have deployed his rooftop ladders as a temporary bridge?

In other news, this looks to be someone's livelihood getting washed away. I hope that they were able to save their tools.
Edit at add "s"
Couldn't they have just lowered the current?
This is a deep rabbit hole of drivers badly misjudging water depth.
One winter night long ago there were a lot of city storm drains that were blocked by ice, and some low roads beneath bridges were flooded as a result. I drove my little 4WD pickup through one such flooded patch and passed someone in a low sedan stopped dead in about a foot of water. I drove back to them and asked if they needed help. They asked me to wade into the literally freezing water and hook a chain to their vehicle, then tow them out. I instead offered to drive my truck to the front of their vehicle and let them hook up the chain themselves. They declined and decided to seek a tow truck's help.
Actually, they are all Darwin Award rejects.
Obviously he should not have driven into that. However if this does happen to you, pro-tip: open your doors.
We used to off-road camp with various 4x4s and we were always very careful with fording (not least because we were hundreds of miles from help). We never crossed anything we couldn't see the bottom of, for starters. Even then, it's possible to mis-judge because there can be a hole you drop into that you couldn't see. One time we got in too deep, the Blazer started to float, and we knew we were in big trouble. Our friends started unspooling their winch as fast as they could to throw us a line, but my dad is a quick thinker and yelled at everyone to open the doors. The river rushed through the truck, we settled back down and drove out. The interior was soaked and we were all very very cold, but we survived. The next truck went through on the winch and we went home another way.
Wow. That's just shitty etiquette. Good on you for offering but they were not cool. I buried my Jeep up to the windows in mud once and another truck came along to give me a yank out of there. There was no question who was gonna wade in there to hook up. Of course it was me. My stupid decision, my ruined clothes.

Hey, at least he didn't have to lay down the cash to buy one of those ridiculous Tesla Cybertrucks to find out how long his automobile would function as a boat.
I've lived most of my adult life in Arizona; while we don't normally have water problems, we do get flash floods, which means that dry riverbeds with roads on them get closed (and barricaded!) for exactly the reason you saw in that video. We also have a 'dumb motorist' law on the books that bills the person who goes around the barricades in their Dorf Compensator 9000 (with the fake 'truck nutz' hanging off the receiver hitch) and gets stuck.