Was season 1 any good? I've been dying to watch it, but hesitant because the book is one of my favourite books (there's at least one other Pterry book on the list). I don't think I could handle a poor adaptation of it.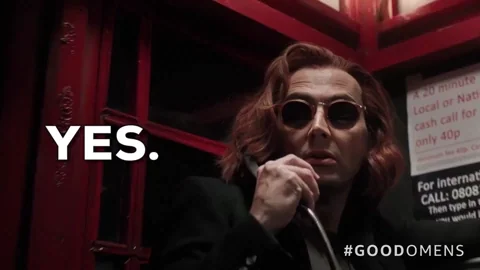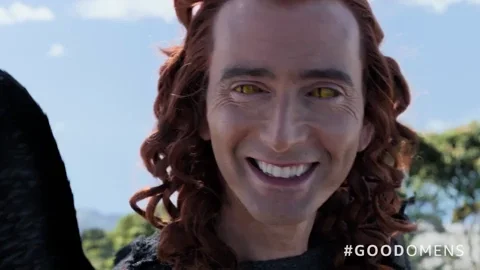 Young Adam was a bit unsufferable, but Crowley and Aziraphale were delightful.
Isn't he supposed to be?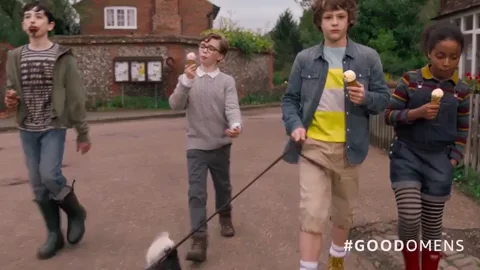 Watch it. I loved the book too and the show did a great job
As @Mindysan33 says, that was intentional. Gaiman has said he was inspired by Richmal Crompton's William, who was definitely insufferable in a mid-century school cap, smartarse and trousers-torn-at-the-knee kind of way. I read the William books as a kid and while they have a Biggles-like charm, William himself is a one dimensional Bart Simpson precursor.
I mean, as written and designed. Not easy being the antichrist.
Wonderful! I'll check it out, then
The William books are possibly the best insight (along with Molesworth) into the subtle gradations of the English (not British!) Middle Class during the twentieth century. Plus they are still just gloriously funny; perfect farces often distilled down to just a few pages of elegant prose.
And yes, that's what made Good Omens so special for those of us who had grown up with William Brown - because we could all see where Adam had come from. I sometimes wondered if non-English people (or even younger English people) would get the joke there, but then I realised that the preteen trouble maker has always been a trope.
And I endorse everyone else - the tv version was spectacularly good (the loss of some things, like the bikers, was more than compensated for by other things, and the ending was something special.) In fact, I'm going to go back and watch it again now, to get myself in the right mood.
(Did anyone here see Staged ? It was a tv show which started out during lockdown so it used videoconferencing, where Michael Sheen and David Tennent basically riffed off everything they had clearly done during the filming of the first season of Good Omens, and then into the filming of season two. It's great.)
I'm especially excited to see Jon Hamm play a bigger role. Gabriel was such an unexpected highlight of season one.
If you liked the book, you'll probably like the show. It captured the spirit of the book really well.
A couple of months ago, my teenage daughter found my copy of the book and read it. I think we're going to watch the show this Summer.
Could have been worse.
Oh, Staged was lovely, wasn't it? Along with almost silent streets, it sits with me as one of the more happy memories of that time.
I am very excited for season two, after the delight that was season one. The two mains were perfect choices for their character, and their friendship/love was beautifully realized.
I was just thinking how miraculous it was that a single season show could exist like this - capturing one novel and leaving it at that. But that doesn't mean I'm not happy to see a second season.
I was very very hesitant to watch this as I adore the book and I was worried it would get butchered, as many of Pterry's stuff does, but Gaiman absolutely nailed their book's tone. Even the added bit at the end felt like it could have been in the book. Tennant and Sheen were note perfect playing the characters from the book. For that matter, McKean and Whitehall did a dang fine job too. It was unexpected for me to see McKean pop up…I'm old and seeing old Lenny show up here and there always makes me smile.
I was even more worried when I heard season 2 was coming, but Gaiman has said he and Terry had talked about a sequel and he's going to use elements of that. I'm cautiously optimistic.
Cautious optimism. Me too.
And they've been making it her in Scotland at the same time as Anansi Boys, too. Genuinely very excited for that one.