I'm both amused and terrified that Republicans are so openly admitting that liberal democracy is no longer something that serves their ends.
"Quantity is important, but we have to look at the quality of votes, as well." Yikes, we all know what they mean by that.
I truly don't understand how anyone can have the stance "everybody shouldn't be voting." It's so antithetical to our system, it's just disgusting.
Saying "Republicans are more concerned about fraud" is absolutely disingenuous. The statement itself is fraudulent.
in the late 00s i particpated at forum at the samefacts blog. there was a frequent participant there who argued that more difficulties needed to be added to voting so as to restrict voting to only the most intelligent and dedicated few. in his frequently repeated opinion, the problem with american elections is that way too many people are qualified to register to vote and that voting doesn't require enough suffering or effort to eliminate the people too ignorant to understand the issues and the people too poor to have a stake in a decent society.
Maybe banning all registered Republican Voters would be somewhere to start?
All animals are equal, but some animals are more equal than others. This is taken without irony by classist, heirarchical, race-politics politicians. It's read literally, as instructions and permission.
All votes are equal, but some votes are more equal than others.
I wonder if he understands that if the only people voting were people who are informed on the issues, neither he nor any other Republican would have their seat.
People who understand the issues don't vote republican.
The US spent a very long time with arbitrary unjust voting restrictions enshrined in law.
Black sufferage, women's sufferage, people who rent being able to vote. None of these things were intended by the founding fathers.
I don't even know where to start with this so I'm left with resorting to:
"Uninformed voters" = voters who disagree with Republican policies.
I agree that ignorance of the electorate is a problem.
In last election many individuals voted for Democratic candidates based on promises of widespread economic and medical help during the pandemic; perhaps without fully understanding the full array of consequences and risks for the future economy.
The other camp voted for QAnon.
Really not quite sure what you are trying to say here…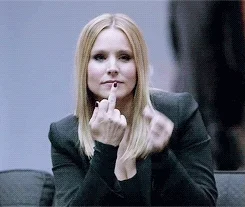 What is this "republican policies" you speak of?
Is it like a way to achieve governance?
I think he's saying he forgot that satire doesn't work well on message boards
Nowhere in the constitution does it say anything about how much money you have in your pocket or how smart you are makes you more valuable as a citizen.
Every citizen has a right to vote, even if they're poor, even if they're a total dumbass. That's just the way democracy works.
You live here so you have a say in how things are run. That's it. That's fairness.
(And I'm not attacking you here, I understand you're just relaying what this person said.)
I think you're right that that was the meta message. I have a hunch that this was supposed to be a joke about look at how uninformed the dems are and then fall over in shock looking at the rest of everyone but it could have been something else entirely as well.