If only more defense lawyers knew this one weird trick!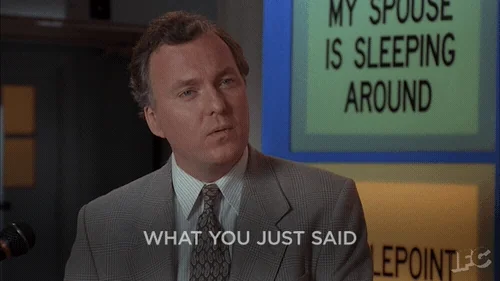 This seems like legal advice on roughly the same tier as 'just race the General Lee across the Hazzard County line'.
If Trump refuses to go to Manhattan and surrender himself, the law requires that Ron DeSantis, governor of the state in which he's hiding, extradite him. I'm prepping the popcorn.
Is that needed in this case? He's already surrounded by Federal agents that could drag his ass up there.
Pertinent Federal and New York Law
Article IV (2, cl. [2] ) of the U.S. Constitution provides:
"A Person charged in any State with Treason, Felony, or other Crime, who shall flee from Justice, and be found in another State, shall on Demand of the executive Authority of the State from which he fled, be delivered up to be removed to the State having Jurisdiction of the Crime."
"The purpose of the Extradition Clause is to enable each State to bring offenders to quick justice by effectively erasing State borders so as to enlarge the territory within which the demanding State may make a lawful arrest, and to preclude any State from becoming a sanctuary for fugitives from the justice of another State." See People ex rel. Schank v. Gerace, 231 A.D.2d 380, 384-89, 661 N.Y.S.2d 403, 405-09 (App. Div. 1997)
Trump has always hired people who tell him exactly what he wants to hear, and this strategy fits 100% with how he's coasted through his life.
So here Newsmax is (not surprisingly) trying to cozy up to Trump and steal Fox News audience.
The speculation I've seen is that the reason this was made public before an actual arrest is that they have to alert the Secret Service detail and coordinate. If this is all true, there's not really a world in which filibustering works at all.
Applause. Ladies and gentlemen, the party of law and order!
I think his supporters should be asked: "if Donald Trump shot a man in cold blood on 5th avenue, do you think he should be arrested?"
Man remember how Biden took office and immediately started taking action to change personnel in the SS security details? Because he didn't trust them after four years of Trump exposure? I think there is a non-zero chance the detail around him in FL would do jack shit if they were told to keep him in place to be arrested.
Not show up? How's that gonna work for him?
It's the party of Law and Order!
(Party on!!!)
Ms. Tenney sounds stable. Very stable. Ever so stable. The most stable. Terribly stable.
She might just be a genius.
Call Guinness World Records then, because that would be the world's longest slime trail/shitstain.

He should avoid going to court voluntarily… it would be much funnier to see him getting dragged to it each and every time.