Just like Santos himself.
One night, on my way home from work, I pushed the wrong elevator button and got out on the floor below mine without realizing it. My key wouldn't fit the lock to what I had assumed was my door, so I turned the knob and stepped, to my astonishment, into a completely empty, totally untouched one-bedroom. I turned around and beelined to the elevator, worried that I'd get busted for trespassing, when I noticed strips of masking tape covering the door frames on all of the other (presumably empty) apartments on the floor.
This was how I became aware of "warehousing," the practice by which landlords keep unrented apartments off the market to create artificial scarcity. Building owners have always done this, especially in new constructions with lots of virgin inventory, because why give renters the upper hand if they don't have to?
But they really started doing it during the pandemic. On a 2022 episode of the real-estate-industry podcast *Talking Manhattan,*Gary Malin, COO of the Corcoran Group, made a surprising claim: "At one point during the downturn, the vacancy rate in the city was close to 25 percent," he said. "You had owners who were sitting on hundreds if not thousands of empty apartments."
Officially, during the peak of the COVID exodus, the vacancy rate in Manhattan was 4.3 percent, the highest in at least 14 years. But those "official" vacancy rates we hear so much about are sourced from market reports by brokerage firms like Corcoran and Douglas Elliman, and they only reflect the number of rentable apartments that landlords are advertising, not the number that actually sit empty. Given the incentives for underreporting, this is a little like calculating a city's crime rate by asking criminals how many people they robbed and murdered last month.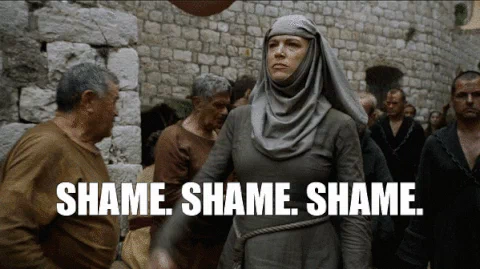 Difference between Dems and GOP: Dems identify fake Dem donation scams. GOP does not identify fake GOP donations scams.
TAX THE CHURCHES, ALREADY!

Is George Santo even real himself?
George Scantos
Once again, the press puts the blame (and responsibility for solutions) on the victims, instead of the corporations causing the problems:
The Grifter King
Narrator: "It's Florida tap water."
It's also water that has been in a warehouse somewhere for over a decade as the last batch of trump water was bottled in 2010.
until it was revealed that half of "liberal" DC was on his payroll, one way or another.
Once again, Hasan Minhaj nails it, this time on the subjects of investing, crypto, and the grift that encourages average people to make disastrous financial choices: