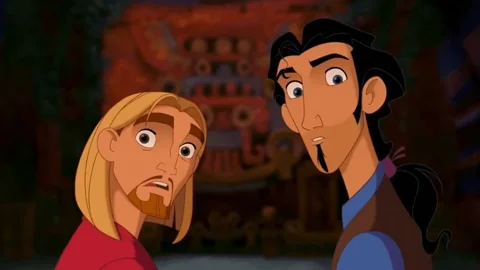 Great point. Tax cuts are hate, because the original point is to eliminate spending to help "those people."
February 8, 2023 (Wednesday)
At a press conference today, Secretary of State Antony Blinken told reporters that U.S. intelligence has determined that the spy balloon was part of a larger Chinese surveillance program operating around the world. On Monday, the U.S. shared the information it gleaned from the wreckage of the balloon with around 150 people from about 40 embassies. China has launched "dozens" of such surveillance balloons since 2018. New information has made U.S. intelligence able to revisit previous objects that were classified as "unknown" and recognize them as part of this balloon program.
The news about the balloon illustrated the difference between the slow, hard work of governance and the easy hit of sound bites. From the beginning of his administration, President Joe Biden emphasized that he intended to focus on cybertechnology as a central element of national security. That focus meant that in May 2021, just four months after he took office, he issued an executive order on "improving the nation's cybersecurity."
According to National Security Advisor Jake Sullivan, that focus meant that the U.S. "enhanced our surveillance of our territorial airspace, we enhanced our capacity to be able to detect things that the Trump administration was unable to detect." The Chinese apparently sent at least three of these balloons into U.S. airspace when Trump was president, but we didn't know it until the Biden administration tightened security. Sullivan said that the surveillance improvements enabled the U.S. to "go back and look at the historical patterns" and uncover "multiple instances" during the Trump administration when similar things had happened.
During the balloon saga, Republicans complained that Biden didn't shoot the balloon down earlier than he did, but defense officials said that they were collecting intelligence from the device (of course they were!) and that they made certain the Chinese could not get information from it.
Republicans have insisted that the balloon shows Chinese disdain for the U.S., while President Joe Biden told reporters Monday that the balloon did not change the developing patterns between the U.S. and China. "We've made it clear to China what we're going to do," he said. "They understand our position. We're not going to back off. We did the right thing. And there's not a question of weakening or strengthening. It's just the reality."
For their part, Chinese authorities appear embarrassed by the exposure of the program and by the cancellation of Blinken's planned visit. They downplayed the balloon as an "isolated incident," and officials expressed "regrets that the airship strayed into the United States by mistake."
Part of what Biden was referring to when he said China knew "what we're going to do" is that on January 28, the Biden administration inked a deal with Japan and the Netherlands to limit exports of semiconductor technologies to China. The two countries have signed on to the U.S. sanctions the Biden administration put into place last October against exports of that technology from the U.S. to China. Last week, the U.S. stopped sales of essential components to Chinese technology giant Huawei.
This shutdown of technological innovation has upset Chinese authorities, concerned about what it will mean for Chinese industry. "We hope the relevant countries will do the right thing and work together to uphold the multilateral trade regime and safeguard the stability of the global industrial and supply chains," China's Foreign Ministry spokesperson Wang Wenbin said earlier this month. "This will also serve to protect their own long-term interests."
Now, suddenly eager to confront the balloon, the Republican House has come up with 17 new bills to counter China.
Meanwhile, the recent report of the Australian Lowy Institute, which for the last five years has annually ranked the power of 26 Asian countries, assessed that China's isolation because of Covid has set it back, permitting the U.S. to retain its position as the key player in Asia. But, the report said, the idea of a multipolar region, which is what the U.S. under Biden is backing, seems so distant as to be unattainable. Finally, it assesses that Russia "risks growing irrelevance." The 2022 invasion of Ukraine has sapped Russia in dramatic ways.
Both the Senate and the House will receive classified briefings on the balloon and Chinese intelligence this week.
Last night, during President Biden's State of the Union address, House speaker Kevin McCarthy (R-CA) complained by tweet that Biden hadn't mentioned China in the first hour of his speech, suggesting that the president wasn't taking the issue seriously enough. Today, when CNN's Manu Raju asked McCarthy if he was okay with New York representative George Santos—the serial liar who is currently under threat of an ethics investigation over where his campaign money came from—attending that classified briefing, McCarthy said, "Yes."
All this is to say that actual governance is about a lot more than reacting to a balloon.
February 9, 2023 (Thursday)
Leaving today's classified briefing on the Chinese spy balloon, Senator Mitt Romney (R-UT) told CNN's Manu Raju that he thinks the U.S. "made the right decision to wait and shoot down the suspected spy balloon." "I believe that the administration, the president, our military and intelligence agencies, acted skillfully and with care. At the same time, their capabilities are extraordinarily impressive," Romney said.
House speaker Kevin McCarthy (R-CA) and House majority leader Steve Scalise (R-LA) both continued to maintain that the administration should have shot the balloon down earlier.
Meanwhile, the House Republican majority has begun its oversight hearings, and so far, they are not yielding the results the House Republicans intended. From the "voter fraud" investigations of the 1990s to the 2016 investigations into Democratic presidential candidate Hillary Clinton's use of a private email server, Republicans have used "investigations" to spread the idea of Democratic wrongdoing.
In 2015, McCarthy made it clear how he saw such investigations. He told Fox News Channel personality Sean Hannity that "everybody thought Hillary Clinton was unbeatable, right? But we put together a Benghazi Special Committee, a select committee. What are her numbers today? Her numbers are dropping."
But a number of things might have drawn the fangs of such propaganda. Trump's heavy-handed attempts to force Ukraine president Volodymyr Zelensky into announcing—but not actually performing—an investigation into Hunter Biden's work on the board of the Ukrainian company Burisma in 2019 and the repeated "investigations" into the 2020 election, all of which have come up empty handed, have heightened awareness that such investigations are not honest. Meanwhile, the congressional investigation into the events of January 6 have illustrated what it actually looks like to engage in an investigation that produces real evidence.
At the same time, the reality that Trump himself committed many of the misdeeds Republicans are now trying to pin on Democrats, and that witnesses will say so, means that the Republican narrative will have a significant check on it. Journalists and Democratic lawmakers are already calling out Republican hypocrisy and putting on the record that Republicans are wasting time and taxpayers' money to grandstand.
Finally, McCarthy has put on the committees a number of extremist representatives who are not well versed in the law or arguments, meaning they are reinforcing the impression that they are simply political hacks rather than serious investigators of a real problem.
Yesterday the Oversight and Accountability Committee investigated Twitter for allegations that the company hid the story of Hunter Biden's laptop before the election of 2020. They insist that evidence will show that the government suppressed right-wing voices on Twitter. Right off the bat, there were issues with this argument. The First Amendment to the U.S. Constitution establishes that the government cannot abridge free speech or the freedom of the press. It does not demand that private entities must allow all speech.
Neither Hunter Biden nor Joe Biden was in government in 2020, and Twitter is not a government entity.
But Donald Trump was in office, and witnesses testified that the Trump White House routinely demanded that tweets be taken down. The hearing devoted time to a discussion of Trump's attempt to get Twitter to take down a tweet by model Chrissy Teigen who, after Trump insulted her on Twitter, referred to him as a "p*ssy ss btch" (a description that is now in the Congressional Record). The White House contacted Twitter immediately to ask it to take down this "derogatory statement directed toward the president." (Twitter left it up.)
Since Biden became president, according to Twitter's former head of safety and integrity Yoel Roth and former chief legal officer Vijaya Gadde, the Biden White House has never made such requests. Twitter's former deputy general counsel James Baker testified: "I'm aware of no unlawful collusion with or direction from any government agency or political campaign on how Twitter should have handled the Hunter Biden laptop situation."
The executives said Twitter initially slowed the spread of articles about Biden's laptop from the New York Post for 24 hours because the story "at first glance bore a lot of similarities to the 2016 Russian hack and leak operation targeting the DNC." Roth said, "[W]e made a mistake."
Anika Collier Navaroli, a former member of Twitter's content moderation team, told Representative Alexandria Ocasio-Cortez (D-NY) that Twitter had taken down a tweet in which Trump had called for Ocasio-Cortez and three other Democratic congresswomen to "go back and help fix the totally broken and crime-infested places from which they came," because "go back…to where you came from" was in violation of Twitter's policies against abuse of immigrants. Two days later, Twitter changed the policy. Navroli agreed that "Twitter changed their own policy after the president violated it in order to essentially accommodate his tweet."
The Republicans' questioning was less pointed. Representatives Marjorie Taylor Greene (R-GA) and Lauren Boebert (R-CO) spent their time complaining loudly to the Twitter executives about their own bans for violating the company's policies. Greene insisted, "You violated my First Amendment rights," and Boebert yelled, "Who the hell do you think you are?"
Bloomberg Law said the Republican probe began "with a thud." "House Republicans failed in the opening salvo of their investigation into the finances of Joe Biden's family to produce evidence substantiating their claims that US intelligence officials worked with Twitter Inc. to suppress an unflattering 2020 news story on the president's son."
Today the House Judiciary Select Subcommittee on the Weaponization of the Federal Government held its first meeting under chair Jim Jordan (R-OH), who promised to look at "the politicization of the FBI and DOJ and attacks on American civil liberties." There are twelve Republicans and nine Democrats on the committee.
Today's hearing began with testimony from Senator Chuck Grassley (R-IA) that Hillary Clinton and the Democratic National Committee colluded with the Russians in 2016. Senator Ron Johnson (R-WI), who has complained that the government impeded his investigation of Hunter Biden's laptop; former Democratic representative from Hawaii and now Fox News Channel personality Tulsi Gabbard; and conservative lawyer Jonathan Turley also testified. They rehashed old complaints, but no one produced any new evidence.
The top Democrat on the committee, Stacey Plaskett, from the U.S. Virgin Islands, said: "I'm deeply concerned about the use of this select subcommittee as a place to settle scores, showcase conspiracy theories, and advance an extreme agenda that risks undermining Americans' faith in our democracy." Constitutional law professor Jamie Raskin (D-MD), sporting a purple bandana from his cancer treatments, pointed out the many times Trump abused his power to reward friends and punish enemies and said, "If weaponization of the Department of Justice has any meaning, this is it."
Raskin also recalled that in August, Jordan said an investigation would "help frame up the 2024 race, when I hope and I think President Trump is going to run again. And we need to make sure that he wins." Raskin said the committee was "all about restoring Donald Trump, the twice-impeached former president, to the office he lost by seven million votes in 2020 and tried to steal back in a political coup and violent insurrection against our constitutional order on January 6, 2021."
Early in the proceedings, Aaron Rupar of Public Notice mused: "It is a bit odd to me that Fox News isn't carrying the 'weaponization' hearing live, since it is basically Fox porn." After Raskin testified, he wrote: "I'm beginning to understand why Fox News thought it might be a bad idea to carry this live."
And on the topic of January 6, after months of negotiations between Pence's lawyers and federal prosecutors, special counsel Jack Smith has issued a subpoena to former vice president Mike Pence for documents and testimony. Observers suggest this move is a sign that the investigation into former president Trump for his behavior over the attempts to overturn the 2020 presidential election is moving into a new phase.
February 10, 2023 (Friday)
Over all the torrent of news these days is a fundamental struggle about the nature of human government. Is democracy still a viable form of government, or is it better for a country to have a strongman in charge?
Democracy stands on the principle of equality for all people, and those who are turning away from democracy, including the right wing in the United States, object to that equality. They worry that equal rights for women and minorities—especially LGBTQ people—will undermine traditional religion and traditional power structures. They believe democracy saps the morals of a country and are eager for a strong leader who will use the power of the government to reinforce their worldview.
But empowering a strongman ends oversight and enables those in power to think of themselves as above the law. In the short term, it permits those in power to use the apparatus of their government to enrich themselves at the expense of the people of their country. Their supporters don't care: they are willing to accept the cost of corruption so long as the government persecutes those they see as their enemies. But that deal is vulnerable when it becomes clear the government cannot respond to an immediate public crisis.
That equation is painfully clear right now in Turkey and Syria, where more than 380,000 people are homeless after Monday's devastating earthquakes. The death toll has climbed to more than 23,000, and more than 78,000 are injured. So far. Just a month ago, Turkey's president President Recep Tayyip Erdoğan promised that the country had the fastest and most effective system of response to disaster in the world.
But that promise has been exposed as a lie. As Jen Kirby pointed out in Vox yesterday, Erdoğan and his ruling Justice and Development Party (AKP), who have been moving the country toward autocracy, rose to power thanks to a construction boom in the 2010s that both drove economic growth and permitted Erdoğan to hand out contracts to his supporters. The collapse of more than 6,400 buildings in Monday's quakes have brought attention to cost cutting and bribery to get around building codes. At the same time, since a big quake in 1999, homeowners have been paying an earthquake tax that should, by now, have been worth tens of billions of dollars, but none of that money seems to be available, and Erdoğan won't say where it went.
"This is a time for unity, solidarity," Erdoğan told reporters. "In a period like this, I cannot stomach people conducting negative campaigns for political interest." He has shut down media coverage of the crisis and cracked down on social media as well. Elections in Turkey are scheduled for May 14. Erdoğan was already facing a difficult reelection.
In Syria, President Bashar al-Assad also has to deal with the horrific scenario. Aid groups are having trouble getting assistance to hard-hit areas controlled by opponents of the regime during the country's ongoing civil war. Assad has blamed western sanctions, imposed against his regime because of its murder of his opponents, for the slow response to the earthquake, but his government has blocked western aid to areas controlled by his opposition. The U.S. has issued a six-month sanctions exemption for relief in Syria.
Russia is also in trouble as its recent invasion of Ukraine has resulted in a protracted war, but it maintains it will continue to extend its new imperial project. On Tuesday, Ramzan Kadyrov, a close ally of Russian president Vladimir Putin, spoke openly of attacking Poland after conquering Ukraine. It was time, he said, for the West to fall to its knees before Russia, and he predicted Ukraine would be Russia's before the end of 2023. Poland is a member of the North Atlantic Treaty Organization (NATO), and an attack on it would bring the rest of the NATO countries, including the U.S., to its aid.
Today, Moldova, a former Soviet republic of about 2.6 million people that borders Ukraine and has been under tremendous pressure from Russia, enduring soaring inflation, an inflow of Ukrainian refugees, and power cuts after Russian attacks on Ukraines' grid, saw its government resign. That government has worked to move closer to European allies and has applied for admission to the European Union. Russia has sought to destabilize that government and has recently appeared to be planning to invade the country. Moldovan president Maia Sandu has nominated a new prime minister, one that intends to continue orienting the country toward Europe.
The U.S. has stood solidly against Russia's ambitions, but our own right wing is increasingly supportive of Putin, liking his stand against LGBTQ people, his embrace of religion, and his ruthless determination to impose that vision on his country. Yesterday the president and chief executive officer of Elon Musk's SpaceX admitted the company has blocked the ability of Ukrainian troops to use the Starlink satellite system to advance against Russia. In October, Musk drew fire for proposing a "peace" plan that would give Russia the territory it has claimed from Ukraine.
Meanwhile, President Luiz Inácio Lula da Silva of Brazil met with President Joe Biden at the White House today. (His predecessor, Jair Bolsonaro, an ally of former president Trump, staged a coup against Lula and is now hanging out in Florida hoping to score a U.S. tourist visa.) In their meeting, Biden and Lula emphasized democracy.
Biden noted that both democracies had been tested lately and that we stand together, rejecting political violence and putting great value in our democratic institutions: the rule of law, freedom, and equality.
Through an interpreter, Lula expanded on what that means. He noted that Brazil had "self-marginalized" under Bolsonaro, rejecting the world and turning inward. But, he said, "Brazil is a country that people enjoy peace, democracy, work, and Carnival, and samba, and a lot of joy. This is the Brazil that we're trying to reposition in the world." He called for making sure no more right-wing insurrections undermine our democracies, as well as fighting racism "so that we can guarantee some dreams for the youth." He called for protecting the natural world to combat climate change, and creating a world governance to enable us to work together against existential threats.
"This is not a government program," Lula said. "This is a faith commitment of someone that believes in humanism, someone that believes in solidarity. I don't want to live in a world where humans become algorithms. I want to live in a world where human beings are human beings. And for that, we have to take care very carefully what God gave us: that is the planet Earth."
February 11, 2023 (Saturday)
Since Representative Marjorie Taylor Greene (R-GA) led Republicans in shouts of "Liar!" when President Biden said in his State of the Union address that "some Republicans want Medicare and Social Security to sunset every five years," Republicans have been swamping social and news media with accusations that Biden was lying.
In the speech, Biden continued: "That means if Congress doesn't vote to keep them, those programs will go away. Other Republicans say if we don't cut Social Security and Medicare, they'll let America default on its debt for the first time in our history."
In fact, Biden's statement was true. It was based on Florida senator Rick Scott's 11-point plan, released in February 2022, which promised, "All federal legislation sunsets in 5 years. If a law is worth keeping, Congress can pass it again." (It also promised to "sell off all non-essential government assets, buildings, and land, and use the proceeds to pay down our national debt," without defining "non-essential.")
Since Republicans won control of the House, the extremists have also said they would not approve a clean debt ceiling increase without spending cuts. The history of Republican calls for cuts to Social Security runs long and deep, but just reaching back to 2020: Trump vowed to make cuts in his second term; former vice president Mike Pence last week called for "modest reforms in entitlements," including privatization; Wisconsin senator Ron Johnson has called for moving the programs to annual funding so they would have to be renewed every year; and the Republican Study Committee, which includes more than 150 Republican House members, has called this year for raising the age of eligibility from 66 or 67 to 70 for Social Security and from 65 to 67 for Medicare.
Biden's statement came from what was famously dubbed the "reality-based community" in 2002.
That year, a senior advisor to George W. Bush told journalist Ron Suskind that "guys like me were 'in what we call the reality-based community,' which he defined as people who 'believe that solutions emerge from your judicious study of discernible reality.'" Suskind responded by talking about the principles of the Enlightenment—the principles on which the Founders based the Declaration of Independence—that put careful observation of reality at the center of human progress. But Bush's aide wanted no part of that, Suskind recalled: "He cut me off. 'That's not the way the world really works anymore,' he continued. 'We're an empire now, and when we act, we create our own reality…. We're history's actors…and you, all of you, will be left to just study what we do."
The statement that Biden won the 2020 presidential election also comes from the reality-based community.
Today, Josh Dawsey of the Washington Post reported that Trump's campaign hired a consulting firm to try to prove that the election had been stolen. The Berkeley Research Group examined the election results in six swing states but could not find anything that would have changed the outcome. "They looked at everything," a source told Dawsey: "change of addresses, illegal immigrants, ballot harvesting, people voting twice, machines being tampered with, ballots that were sent to vacant addresses that were returned and voted…. Literally anything you could think of. Voter turnout anomalies, date of birth anomalies, whether dead people voted. If there was anything under the sun that could be thought of, they looked at it."
The consultants briefed Trump, chief of staff Mark Meadows, and others on their evidence that Biden's election was legitimate in December 2020—before the events of January 6—but the Trump camp continued to insist the election had been stolen.
The rejection of reality has gone so far that we have in Congress Representative George Santos (R-NY), who appears to have fabricated his entire biography. Yesterday, Jacqueline Alemany and Alice Crites of the Washington Post revealed that the biography of another newly-elected right-wing representative, Anna Paulina Luna (R-FL), is also suspect. Family members dispute her stories of an isolated and impoverished youth, there is no record of a nighttime home invasion she claims was formative, and her embrace of her Hispanic heritage—her mother's family is Mexican-American—is recent enough that in 2015 she identified herself on a voting registration form as "White, not of Hispanic origin."
After the story appeared, Luna's lawyer issued a statement from her saying that "anyone who is a conservative minority is a threat to Leftist control. They can try to discredit me, but unfortunately for them the facts completely blow their story out of the water."
There is a difference between political spin—which virtually all political operatives use and which generally means making a statement without full context so it is misleading—and rejecting the reality-based community in favor of lies and attacks. Political decisions that are not based on reality rob us of our right to make informed decisions about our government and what it will do.
Social Security and Medicare are currently financially unstable. They can be stabilized by cutting benefits, raising taxes, rearranging government funding, or by some combination of the three. Biden wants to raise taxes; Republicans want to cut benefits, but they won't say which ones and now deny they meant Social Security and Medicare.
On Friday, Scott introduced a bill to rearrange government funding, saying it would "increase funding" for the programs, but in fact, it finds the money by achieving another Republican goal: cutting the $80 billion from the Inflation Reduction Act that restored funding to the Internal Revenue Service. That funding has enabled the IRS to answer 88.6% of taxpayers' phone calls this year, up from 13% in the 2022 tax season and 11% the year before. Adding in automated phone support and chat features, 93.3% of taxpayers have been able to get support. Democrats will almost certainly not agree to stop this program, and Scott is likely hoping to get them on record as "voting against" more money for Social Security and Medicare.
Voters need fact-based information to elect people who will enact the policies a majority of us want.
We need politicians to participate in the reality-based community.
Now McConnell is throwing Scott under the bus:
As Beau predicted, Scott is really hoping to distract from his previously promoted plan.
February 12, 2023 (Sunday)
On February 12, 1809, Abraham Lincoln was born in Kentucky. Exactly 100 years later, journalists, reformers, and scholars meeting in New York City deliberately chose the anniversary of his birth as the starting point for the National Association for the Advancement of Colored People (NAACP).
They vowed "to promote equality of rights and eradicate caste or race prejudice among citizens of the United States; to advance the interest of colored citizens; to secure for them impartial suffrage; and to increase their opportunities for securing justice in the courts, education for their children, employment according to their ability, and complete equality before the law."
The spark for the organization of the NAACP was a race riot in Springfield, Illinois, on August 14 and 15, 1908. The violence broke out after the sheriff transferred two Black prisoners, one accused of murder and another of rape, to a different town out of concern for their safety.
Furious that they had been prevented from vengeance against the accused, a mob of white townspeople looted businesses and burned homes in Springfield's Black neighborhood. They lynched two Black men and ran most of the Black population out of town. At least eight people died, more than 70 were injured, and at least $3 million of damage in today's money was done before 3,700 state militia troops quelled the riot.
When he and his wife visited Springfield days later, journalist William English Walling found white citizens outraged that their Black neighbors had forgotten "their place." Walling claimed he had heard a dozen times: "Why, [they] came to think they were as good as we are!"
"If these outrages had happened thirty years ago…, what would not have happened in the North?" wrote Walling. "Is there any doubt that the whole country would have been aflame?"
Walling warned that either the North must revive the spirit of Lincoln and the abolitionists and commit to "absolute political and social equality" or the white supremacist violence of the South would spread across the whole nation. "The day these methods become general in the North every hope of political democracy will be dead, other weaker races and classes will be persecuted in the North as in the South, public education will undergo an eclipse, and American civilization will await either a rapid degeneration or another profounder and more revolutionary civil war…."
He called for a "large and powerful body of citizens" to come to the aid of Black Americans.
Walling was the well-educated descendant of a wealthy enslaving family from Kentucky and had become deeply involved in social welfare causes at the turn of the century. His column on the Springfield riot prompted another well-educated social reformer, Mary White Ovington, to write and offer her support. Together with Walling's friend Henry Moskowitz, a Jewish immigrant from Romania who was well connected in New York Democratic politics, Walling and Ovington met with a group of other reformers, Black and white, in the Wallings' apartment in New York City in January 1909 to create a new civil rights organization.
In a public letter, the group noted that "If Mr. Lincoln could revisit this country in the flesh he would be disheartened and discouraged." Black Americans had lost their right to vote and were segregated from white Americans in schools, railroad cars, and public gatherings. "Added to this, the spread of lawless attacks upon the negro, North, South and West—even in the Springfield made famous by Lincoln—often accompanied by revolting brutalities, sparing neither sex, nor age nor youth, could not but shock the author of the sentiment that 'government of the people, by the people, for the people shall not perish from the earth.'"
The call continued, "Silence under these conditions means tacit approval," and it warned that permitting the destruction of Black rights would destroy rights for everyone. "Hence," it said, "we call upon all the believers in democracy to join in a national conference for the discussion of present evils, the voicing of protests, and the renewal of the struggle for civil and political liberty."
A group of sixty people, Black and white, signed the call, prominent reformers all, and the next year an interracial group of 300 men and women met to create a permanent organization. After a second meeting in May 1910, they adopted a formal name, and the NAACP was born, although they settled on the centennial of Lincoln's birth as their actual beginning.
Supporters of the project included muckraking journalists Ray Stannard Baker and Ida B. Wells, and sociologist W. E. B. Du Bois, who had been a founding member of the Niagara Movement, a Black civil rights organization formed in 1905. In 1910, Du Bois would choose to leave his professorship at Atlanta University to become the NAACP's director of publicity and research. For the next 14 years, he would edit the organization's flagship journal The Crisis.
While The Crisis was a newspaper, a literary magazine, and a cultural showcase, its key function reflected the journalistic sensibilities of those like Baker, Wells, and especially Du Bois: it constantly called attention to atrocities, discrimination, and the ways in which the United States was not living up to its stated principles. At a time when violence and suppression were mounting against Black Americans, Du Bois and his colleagues relentlessly spread knowledge of what was happening.
That use of information to rally people to the cause of equality became a hallmark of the NAACP. It challenged racial inequality by calling popular attention to racial atrocities and demanding that officials treat people equally before the law. In 1918 the NAACP published Thirty Years of Lynching in the United States, 1889–1918, reporting that of the 3,224 people lynched during that period, 702 were white and 2,522 Black. In 1922 it took out ads condemning lynching as "The Shame of America" in newspapers across the country.
When Walter Francis White took over the direction of the NAACP in 1931, the organization began to focus on lynching and sexual assault, as well as on ending segregation in schools and transportation. In 1944 the secretary of the NAACP's Montgomery, Alabama, chapter, Rosa Parks, investigated the gang rape of 25-year-old Recy Taylor by six white men after two grand juries refused to indict the men despite their confessions. Parks pulled women's organizations, labor unions, and Black rights groups together into a new "Committee for Equal Justice" to champion Mrs. Taylor's rights.
In 1946 it was NAACP leader White who brought the story of World War II veteran Isaac Woodard, blinded by a police officers after talking back to a bus driver, to President Harry S. Truman. Afterward, Truman convened the President's Committee on Civil Rights, directly asking its members to find ways to use the federal government to strengthen the civil rights of racial and religious minorities in the country.
Truman later said, "When a Mayor and City Marshal can take a…Sergeant off a bus in South Carolina, beat him up and put out…his eyes, and nothing is done about it by the State authorities, something is radically wrong with the system." And that is what the NAACP had done, and would continue to do: highlight that the inequalities in American society were systemic rather than the work of a few bad apples, bearing witness until "the believers in democracy" could no longer remain silent.
More on the effort to address systemic racism in the military is covered here:
This has long ceased being an issue defined by region in the US. However, the struggle for equality and democracy continues as those who support White supremacy and fascism are using legislation as well as mob violence to achieve their goals. We are seeing too many things that Waller predicted coming to pass - not only for BIPOC, but also for other marginalized groups.
Walter White was a badass!
Jelani Cobb, New Yorker staff writer and Columbia Journalism School professor, says White's identity was shaped by a long tradition of "voluntary Negroes," a term coined by Black history scholar David Levering Lewis. "White was shaped by his background in Atlanta, his Black neighborhood and Black church," says Cobb. "His family also made the political choice that they would never hide or shirk their identity or treat it as shameful."

After graduating from Atlanta University, White lobbied to save a Black public high school and established a local NAACP chapter, when his work caught the attention of NAACP founder W.E.B. Du Bois and Executive Secretary James Weldon Johnson. He was soon offered a position as assistant secretary at the NAACP's headquarters in New York.

The United States was in the middle of a lynching scourge when White arrived in New York in 1918. The NAACP had tallied 3,224 lynchings between 1889-1918, mostly targeting African Americans. White hardly had two weeks to settle at his new job before he left for Tennessee to investigate a lynching. From there, White, as he writes, "started a phase of work for the association which neither it nor I had contemplated when I was employed."

Investigating riots was a dangerous mission. To go undetected, White often pretended to be a white salesman or a white journalist, depending on the circumstance. For one of his first operations, investigating the hangings of 10 men, as well as the brutal lynching of a pregnant Black woman, White casually engaged a local merchant whom he suspected had participated in the murder.

"As his manner became more and more friendly I ventured to mention guardedly the recent lynchings. Instantly he became cautious—until I hinted that I had great admiration for the manly spirit the men of the town had exhibited," White recalled in a 1929 article for American Mercury. Once the merchant felt he was in safe company, he freely shared his racist beliefs and enjoyment of the woman's lynching, White added.

During the Red Summer of 1919, White posed as a white journalist from Chicago while investigating a race massacre in Arkansas when he received a warning from a fellow Black man who knew his true identity. Word had gotten out, he was told, and a white mob was after him. . .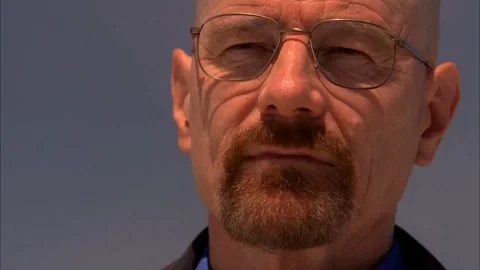 Not YOU Walt… you asshole… the real Walter White!
Also… for some reason, that link will not load for me? Not sure why… I even did a search from the googles, and clicked through to the link there… Nothing…
Here is another link about him, in case anyone is having the same issue with the history.com link:
I even brought up the main page and did a search and… still nothing. Super-weird!
Hmmm, it does for me. Otherwise, I'd try again.
You might Goggle its title –
How NAACP's Walter White Risked His Life to Investigate Lynchings
Yeah, for some reason it's just a blank page for me (using both chrome and firefox, too). I can see the little icon, the title in the url, and all that… it just won't come up…

Tried that and no luck…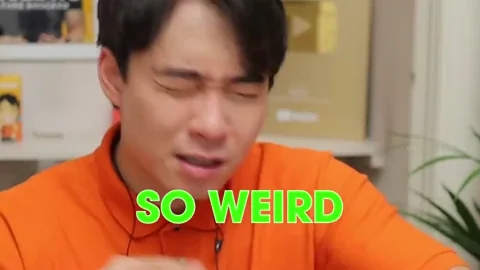 Maybe it has something to do with my browser settings!
I pulled it up on the wayback machine!
cool beans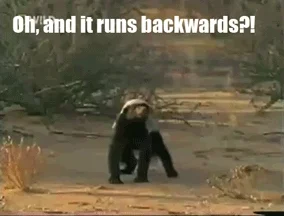 February 13, 2023 (Monday)
Today, meetings began to take place before the Munich Security Conference begins in Berlin, Germany, on February 17. This conference is the world's leading forum for talking about international security policy. Begun in 1963, it was designed to be an independent venue for experts and policymakers to discuss the most pressing security issues around the globe.
Vice President Kamala Harris will attend the conference from February 16 to 18 and is expected to talk about the continuing support of the United States for Ukraine. The anniversary of Russia's 2022 assault on Ukraine is February 24, and today NATO Secretary-General Jens Stoltenberg warned that Russians have already begun their threatened major new offensive.
Indeed, Ukraine is at the heart of the conference this year. The Munich Security Report 2023, issued recently as a blueprint for the conference, begins by identifying Russia's 2022 invasion of Ukraine as "a watershed moment."
"Debates about different visions for the future international order are often abstract and theoretical," the report begins, but "[b]y invading Ukraine, Russian President Vladimir Putin has made the clash of competing visions a brutal and deathly reality."
The report goes on to identify a growing conflict around the globe between intensifying authoritarian regimes and a liberal, rules-based international order. It calls for shoring up that liberal order and for strengthening it by addressing the legitimate claims of countries and regions that have been excluded from that order or have even been victims of it. That many governments in Africa, Latin America, and Asia have refused to speak up against Russian aggression shows that there is deep dissatisfaction there with existing international patterns, and that dissatisfaction threatens the survival of democracy. The people of all countries must have a say in how the global future plays out.
The report notes that Russia's "brutal and unprovoked invasion of a sovereign state" is "an attack against the foundational principles of the post–World War II order," with "an authoritarian power" setting out "to eliminate a democracy." But that's not the only sign that autocracies are rising. China's quiet support for Russia, its attempt to assert its own sphere of influence in East Asia through military shows of force, and its wide-ranging efforts "to promote an autocratic alternative to the liberal, rules-based international order" show the broad challenge of autocratic rule. "[T]he main fault line in global politics today," the report suggests, is "that between democracies and dictators."
Many world leaders believe that the next ten years will lay down the blueprint for the future of the international order, the report says, and it credits Ukraine and the "extraordinary resilience and determination of the Ukrainian people" with instilling "a new sense of purpose into democratic countries." The report encourages democracies to use this momentum to re-envision the liberal, rules-based order to include countries that previously were excluded from the rulemaking. A new order "that better delivers on its promises" and "truly benefits everyone equally" has the potential to increase the coalition of those resisting autocracy. "If the revisionist moment we are currently experiencing spurs the renewal of this liberal, rules-based order," it suggests, "President Volodymyr Zelenskyy and the people of Ukraine will have played a big part in this achievement."
The conference organizers did not invite Russian government officials to participate in this year's meeting, saying, "We do not want to offer a stage for those who have stamped over international law." But they did invite more leaders from emerging economies, vowing to get past the idea of an event where Europeans and Americans just talked to each other.
In a sign that many relationships are now in flux, the Chinese foreign ministry said today that China's top diplomat, Wang Yi, will go to the conference and will also visit France, Italy, Hungary, and Russia. China has been embarrassed recently by the exposure of what seems to have been an extensive spying program run by the Chinese military that included countries on five continents.
Meanwhile, in the U.S., the attention the Republican-controlled House Oversight Committee has been paying to what committee chair James Comer (R-KY) says on his website has been the Biden family's "pattern of peddling access to the highest levels of government to enrich themselves, often to the detriment of U.S. interests," has resurrected questions about the connections of the Trump family and Saudi leader Crown Prince Mohammed bin Salman. Popularly known as MBS, the Saudi leader in 2021 transferred $2 billion to a private equity firm that Trump's son-in-law Jared Kushner created the day after he left the White House.
In an op-ed today in Time magazine, a former associate of Trump ally Rudy Giuliani, Lev Parnas, who had been part of the attempt to smear Hunter Biden in Ukraine, said that his "real job was to help undermine and destabilize the Ukrainian government." Parnas was convicted of fraud, making false statements, and illegally funneling foreign money to the Trump campaign.
"I eventually realized," he said, "that not only was I enabling Trump's dirty tricks in the 2020 election, I was also risking that Ukraine would be essentially unarmed when Putin invaded."
February 14, 2023 (Tuesday)
On Valentine's Day in 1884, Theodore Roosevelt lost both his wife and his mother.
Four years before, Roosevelt could not have imagined the tragedy that would stun him in 1884. February 14, 1880, marked one of the happiest days of his life. He and the woman he had courted for more than a year, Alice Hathaway Lee, had just announced their engagement. Roosevelt was over the moon: "I can scarcely realize that I can hold her in my arms and kiss her and caress her and love her as much as I choose," he recorded in his diary. What followed were, according to Roosevelt, "three years of happiness greater and more unalloyed than I have ever known fall to the lot of others."
After they married in fall 1880, the Roosevelts moved into the home of Theodore's mother, Martha Bulloch Roosevelt, in New York City. There they lived the life of wealthy young socialites, going to fancy parties and the opera and traveling to Europe. When Roosevelt was elected to the New York State Assembly in 1881, they moved to the bustling town of Albany, where the state's political wire-pullers worked their magic. Roosevelt's machine politician colleagues derided the rich, Harvard-educated young man as a "dude," and they tried to ignore his irritating interest in reforming society.
In the summer of 1883, Alice discovered that she was pregnant, and that fall she moved back to New York City to live with her mother-in-law. There she awaited the birth of the child who Theodore was certain would arrive on February 14.
As headstrong as her father, Roosevelt's daughter beat her father's prediction by two days. On February 12, Alice gave birth to the couple's first child, who would be named after her. Roosevelt was at work in Albany and learned the happy news by telegram. But Alice was only "fairly well," Roosevelt noted. She soon began sliding downhill. She did not recover from the birth; she was suffering from something at the time called "Bright's Disease," an unspecified kidney illness.
Roosevelt rushed back to New York City, but by the time he got there at midnight on February 13, Alice was slipping into a coma. Distraught, he held her until he received word that his mother was dangerously ill downstairs. For more than a week, "Mittie" Roosevelt had been sick with typhoid. Roosevelt ran down to her room, where she died shortly after her son got to her bedside. With his mother gone, Roosevelt hurried back to Alice. Only hours later she, too, died.
On February 14, 1884, Roosevelt slashed a heavy black X in his diary and wrote "The light has gone out of my life." He refused ever to mention Alice again.
Roosevelt's profound personal tragedy turned out to have national significance. The diseases that killed his wife and mother were diseases of filth and crowding—the hallmarks of the growing Gilded Age American cities. Mittie contracted typhoid from either food or water that had been contaminated by sewage, since New York City did not yet treat or manage either sewage or drinking water. Alice's disease was probably caused by a strep infection, which incubated in the teeming city's tenements, where immigrants, whose wages barely kept food on the table, crowded together.
Roosevelt had been interested in urban reform because he worried that incessant work and unhealthy living conditions threatened the ability of young workers to become good citizens. Now, though, it was clear that he, and other rich New Yorkers, had a personal stake in cleaning up the cities and making sure employers paid workers a living wage.
The tragedy gave him a new political identity that enabled him to do just that. Ridiculed as a "dude" in his early career, Roosevelt changed his image in the wake of the events of February 1884. Desperate to bury his feelings for Alice along with her, Roosevelt left his baby daughter with his sister and escaped to Dakota Territory, to a ranch in which he had invested the previous year. There he rode horses, roped cattle, and toyed with the idea of spending the rest of his life as a western rancher. The brutal winter of 1886–1887 changed his mind. Months of blizzards and temperatures as low as –41 degrees killed off 80% of the Dakota cattle herds. More than half of Roosevelt's cattle died.
Roosevelt decided to go back to eastern politics, but this time, no one would be able to make fun of him as a "dude." In an era when the independent American cowboy dominated the popular imagination, Roosevelt now had credentials as a westerner. He ran for political office as a western cowboy taking on corruption in the East. And, with that cowboy image, he overtook his eastern rivals.
Eventually, Roosevelt's successes made establishment politicians so nervous they tried to bury him in what was then seen as the graveyard of the vice presidency. Then, in 1901, an unemployed steelworker assassinated President William McKinley and put Roosevelt—"that damned cowboy," as one of McKinley's advisers called him—into the White House.
Once there, he worked to clean up the cities and stop the exploitation of workers, backing the urban reforms that were the hallmark of the Progressive Era.
[Photo of Theodore Roosevelt's diary, Library of Congress.]

February 15, 2023 (Wednesday)
President Joe Biden hit the road today to continue the push to highlight the successes of his administration's investment in the economy. In Lanham, Maryland, at the International Brotherhood of Electrical Workers (IBEW) Local 26, he celebrated the economic plan that "grows the economy from the bottom up and the middle out, not the top down."
He praised union labor and said that the nation's investment in green energy would mean "good-paying jobs for electricians, plumbers, pipefitters, laborers, carpenters, cement masons, ironworkers, and so much more. And these are good jobs you can raise a family on." "It's a stark contrast to our Republican friends, who are doubling down on the same failed politics of the past. Top-down, trickle-down economics is not much trickle down…to most kitchen tables in America," he said.
He reiterated that he would lay out his budget on March 9 and that he expected the Republicans to lay out theirs, so people can compare the two. Biden maintains that his policy of investing in infrastructure and putting money in the hands of ordinary Americans will nurture the economy and reduce the deficit as growth brings in more tax dollars. Meanwhile, he said, the Republican tax cut of 2017 has already added $2 trillion to the federal deficit.
Good economic news is putting wind under Biden's wings. The economy continues to perform better than expected in 2023. Retail buying increased 3% in January, and the job market remains strong. The administration today highlighted another series of large private sector investments in American manufacturing: Boeing announced that Air India has contracted to buy more than 200 aircraft; Ford announced it will build a $3.5 billion factory in Marshall, Michigan, to make advanced batteries for electric vehicles; and Texas Instruments announced it will build an $11 billion semiconductor plant in Lehi, Utah.
Biden emphasized that these investments would provide "good-paying jobs that [Americans] can raise a family on, the revitalization of entire communities that have often been left behind, and America leading the world again in the industries that drive the future."
Biden accused the Republicans of proposing measures that would raise the deficit, which is already rising again. The Congressional Budget Office today projected a much higher deficit for 2023 than it did in May 2022 because of new laws, mandatory spending for Social Security and Medicare, and higher interest rates in place to combat inflation. The CBO notes that "spending substantially exceeds revenues in our projections even though pandemic-related spending lessens. In addition, rising interest rates drive up the cost of borrowing. The resulting deficits steadily increase the government's debt. Over the long term, our projections suggest that changes in fiscal policy must be made to address the rising costs of interest and mitigate other adverse consequences of high and rising debt."
This is precisely what Republicans have been complaining about with regard to the Democrats' recent laws to rebuild infrastructure and invest in the economy, while ignoring that their own tax cuts have also added mightily to the deficit. Republicans want to address the rising deficit with spending cuts; Biden, with taxes on wealthy Americans and corporations.
Biden appears to be trying to turn the nation to a modern version of the era before Reagan, when the government provided a basic social safety net, protected civil rights, promoted infrastructure, and regulated business. Since the 1980s, the Republicans have advocated deregulation with the argument that government interference in the way a company does business interrupts the market economy.
But the derailment of fifty Norfolk Southern train cars, eleven of which carried hazardous chemicals, near East Palestine, Ohio, near the northeastern border of the state on February 3 has powerfully illustrated the downsides of deregulation. The accident released highly toxic chemicals into the air, water, and ground, causing a massive fire and forcing about 5,000 nearby residents in Ohio and Pennsylvania to evacuate. On February 6, when it appeared some of the rail cars would explode, officials allowed the company to release and burn the toxic vinyl chloride stored in it. The controlled burn sent highly toxic phosgene, used as a weapon in World War I, into the air.
Republican Ohio governor Mike DeWine has refused federal assistance from President Biden, who, he said, called to offer "anything you need." DeWine said he had not called back to take him up on the offer. "We will not hesitate to do that if we're seeing a problem or anything, but I'm not seeing it," he said.
Just over the border, Pennsylvania governor Josh Shapiro, a Democrat, said that Norfolk Southern had botched its response to the accident. "Norfolk Southern has repeatedly assured us of the safety of their rail cars—in fact, leading Norfolk Southern personnel described them to me as 'the Cadillac of rail cars'—yet despite these assertions, these were the same cars that Norfolk Southern personnel rushed to vent and burn without gathering input from state and local leaders. Norfolk Southern's well known opposition to modern regulations [requires] further scrutiny and investigation to limit the devastating effects of future accidents on people's lives, property, businesses, and the environment."
Shapiro was likely referring to the fact that in 2017, after donors from the railroad industry poured more than $6 million into Republican political campaigns, the Trump administration got rid of a rule imposed by the Obama administration that required better braking systems on rail cars that carried hazardous flammable materials.
According to David Sirota, Julia Rock, Rebecca Burns, and Matthew Cunningham-Cook, writing in the investigative journal The Lever, Norfolk Southern supported the repeal, telling regulators new electronically controlled pneumatic brakes on high-hazard flammable trains (HHFT) would "impose tremendous costs without providing offsetting safety benefits." Railroads also lobbied to limit the definition of HFFT to cover primarily trains that carry oil, not industrial chemicals. The train that derailed in Ohio was not classified as an HHFT.
Nonetheless, Ohio's new far-right Republican senator J. D. Vance went on the Fox News Channel show of personality Tucker Carlson to blame the Biden administration for the accident. He said there was no excuse for failing infrastructure after the passage last year of the Bipartisan Infrastructure Bill, and said that the administration is too focused on "environmental racism and other ridiculous things." We are, he said, "ruled by unserious people."
He also issued a statement saying that "my office will continue to work with FEMA" over the issue, although FEMA, the Federal Emergency Management Agency, has not been mobilized because Ohio governor DeWine has not requested a federal disaster declaration.
i mean, we all know all you have to do is pass bills and the details magically work themselves out. it's amazing because all the trillions spent on war ushered in this present age of harmony. heck the war on drugs vanquished addiction in a single day. why isn't the infrastructure fixed already?
also weird because if there are no problems at all, then what's the problem?