i have severe allergies when it comes to being accountable for my actions. can't do it, wouldn't be prudent
I'm looking forward to a series of campaign ads that point out the difference between having a platform, plans, and a goal of moving the country forward vs. no ideas other than tearing down existing institutions to line their own pockets and repeatedly saying the other side is cheating with zero proof after wasting (fill in the millions) of taxpayer money looking for something that doesn't exist.
That's literally all they know how to do anymore.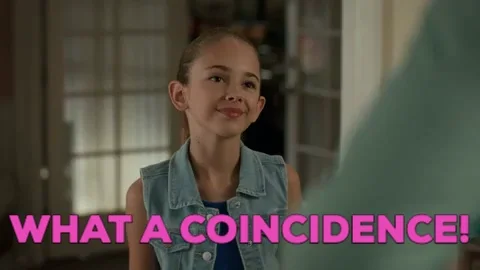 Deep cut.
I'd argue that at least some Americans aren't afraid of socialism, but that's a minor quibble with the letter.
December 4, 2021 (Saturday)
There's actually an interesting political story from today, and I cast around for hours wondering how to frame it so it was somewhat upbeat for the weekend.
And then I saw this image from my photographer friend Peter Ralston. It jumped out at me.
It's called "Hang Together," and Peter says: "A very simple photograph, made over in Port Clyde. Really not much to it, yet when I saw this I immediately thought of Benjamin Franklin's observation at the time of the signing of the Declaration of Independence, "We must all hang together, or assuredly we shall all hang separately."
Perfect for this fraught moment in our history.
On that note, I'm going to hand Peter the mic, and take an early night. I'll see you tomorrow.
[Photo "Hang Together" by Peter Ralston]
December 5, 2021 (Sunday)
Speaking in Athens, Greece, yesterday, Pope Francis warned Americans, "We cannot avoid noting with concern how today, and not only in Europe, we are witnessing a retreat from democracy." He warned against politicians with "an obsessive quest for popularity, in a thirst for visibility, in a flurry of unrealistic promises," and called for people around the world to turn away from authoritarianism, individualism, and indifference. Instead, they must rededicate themselves to the common good and strengthen democracy.
The pope's public recognition of the rise of authoritarianism mirrored the increasing awareness here in the U.S. that our democracy is in crisis.
That dawning awareness seems to have been sparked by the December 1 oral arguments about abortion rights before the Supreme Court, when a majority of the current justices made it clear that the constitutional right to abortion many people believed was sacrosanct is likely to be taken away.
"They lied," the Washington Post's Paul Waldman wrote about the testimony of the Republican-appointed justices in their confirmation hearings. In those hearings, they indicated that they saw the 1973 Roe v. Wade decision protecting the right to abortion as settled law, no matter what their own personal preferences might be. "They lied to Congress and to the country…. It was all a lie, a scam, a con," Waldman wrote, "the assurances that they were blank slates committed to 'originalism' and 'textualism,' that they wouldn't 'legislate from the bench,' that they have no agenda but merely a 'judicial philosophy.'"
Also in the Washington Post, Dr. Melissa Murray, a New York University law professor who clerked for Justice Sonia Sotomayor, noted that Sotomayor recognized that her colleagues were "embracing a cataclysmic reordering of the reproductive rights landscape."
Seeing what her colleagues were going to do, Sotomayor turned to "the American people themselves…suggesting that the court need not have the last word on abortion." She was, Murray said, "alerting the people to the imminent threat to abortion rights in the hopes that, hearing her alarm, we might mobilize. Not with a Jan. 6–style insurrection but with the sort of grass-roots energy that once fueled the civil rights movement and other progressive social causes." "The court will not save our rights," Murray wrote, "But maybe we can save them ourselves."
In fact, the reactionaries in the current-day Republican Party are a minority of the country. As David Atkins points out in the Washington Monthly, Republicans are operating from a position of weakness. In the United States, Democratic counties produce more than 70% of the nation's gross domestic product (the total market value of goods and services produced). Democratic states fund the Republican-dominated states that complain about "socialism." Eighty-three percent of Americans now live in cities, which tend to vote Democratic, and young people are overwhelmingly progressive.
The problem is this: "Democrats…need to win every single election from here to prevent the destruction of democracy, while Republicans only need to win one. And the American system is set up so that Republicans will win sooner or later, whether fairly or by cheating." Atkins urges the American people to "start thinking about and planning for what 'Break glass in case of emergency' measures look like—because it's more likely a matter of when, not if. It not only can happen here; it probably will happen here. Conservatives are guaranteed to make every attempt to turn America into the next Russia or Hungary. It will take coordinated, overlapping solidarity among both regular people and elites across various institutions to stop it."
Laura Thornton, the director of the Alliance for Securing Democracy of the German Marshall Fund of the United States, lays out what American authoritarianism looks like and shows that it is already here. Focusing on Wisconsin, she deplores the statements of Senator Ron Johnson and Republican lawmakers who are openly demanding control over election management in the state.
"I spent more than two decades living and working overseas to advance democracy and credible elections—giving me plenty of opportunity to see the lengths to which autocrats will go to gain power," Thornton writes. "Even so, the proposed Wisconsin power grab is shocking in its brazenness. If this occurred in any of the countries where the United States provides aid, it would immediately be called out as a threat to democracy. U.S. diplomats would be writing furious cables, and decision makers would be threatening to cut off the flow of assistance."
How can we stop the march of authoritarianism? Thornton says that "it is up to us, the people. No party or leader will save us here. No foreign savior will shake us out of our stupor. Americans need to start caring about democracy enough to act on it…. Apathy is how democracies die. I've seen it."
What does minority rule look like? It looks like individual liberty and violence to make others do what those in power want.
Representative Thomas Massie (R-KY) grabbed attention today with a family Christmas picture in which seven people are brandishing guns, ostensibly to celebrate the birth of Jesus Christ. His tweeted caption read: "Merry Christmas! Ps. Santa, please bring ammo." This can only be taken as a message: on Tuesday, a 15-year-old killed four classmates and wounded several others with a gun he received as a Christmas gift.
Senate Republicans on Thursday blocked a move to proceed on a law expanding background checks for gun purchases, a bill the House passed in March. Senator Chuck Grassley (R-IA) said the measure was "hostile toward lawful gun owners and lawful firearms transactions," and he blocked it.
Last night, in Washington, D.C., about 100 members of the white supremacist group Patriot Front marched to "reclaim America." Patriot Front was known as Vanguard America until a man affiliated with it killed Heather Heyer at the Unite the Right Rally in Charlottesville, Virginia, in 2017. Such people want to remake our nation as a white supremacist haven and know that this is their last chance.
But while the white supremacists who joined together in Charlottesville marched openly, with their faces uncovered, those people joining the Patriot Front last night wore masks. This is important. When the Ku Klux Klan terrorized people after the Civil War, they hid their faces with white hoods designed to look like the ghosts of dead Confederate soldiers, knowing that if the federal government knew who they were, it would prosecute them. By the end of the nineteenth century, Euro-Americans did not hide their faces at public lynchings, knowing they represented the will of the moment. That the rioters from Charlottesville now cover their faces suggests that the white supremacy welcome among some circles in 2017 now needs to hide.
With the call of so many observers to defend American democracy from those who would replace it with authoritarianism, many are reaching backward to remember what things were like in the past, when politicians of different parties worked together for the nation. In the Philadelphia Inquirer today, Will Bunch reminded readers that before politicians fetishized guns and individualism, we used to rally around something called "the public good."
We did, and the people we elected to do so are the ones pretending there's no problem. Biden and the Dem leadership need to step up or step out of the way for leaders who will get things done to shore up democracy: pass voting rights acts, pack SCOTUS, and get statehood for DC and PR.
December 6, 2021 (Monday)
On June 3, 2021, President Biden vowed to combat international corruption in order to protect democracy. "[C]orruption threatens United States national security, economic equity, global antipoverty and development efforts, and democracy itself," he said. "[B]y effectively preventing and countering corruption and demonstrating the advantages of transparent and accountable governance, we can secure a critical advantage for the United States and other democracies."
Today, two days before the Biden administration will host the Summit for Democracy, a gathering of 110 countries to consider ways to strengthen democracy, it released a comprehensive strategy for countering corruption. In a Washington Post op-ed, Treasury Secretary Janet Yellen and Samantha Power, the administrator of the U.S. Agency for International Development (USAID), focused on money laundering and tax evasion as the key tools of financial corruption that are eroding democracy.
The new strategy pulls together the Departments of State, Treasury, and Commerce, along with the USAID, to expose global financial shenanigans, hold corrupt actors to account, and protect journalists who dig into stories of corruption, the stories that often bring down corrupt autocrats (as Alexei Navalny did to undermine Vladimir Putin in Russia before Putin had him thrown into prison).
That latter point is significant, since tomorrow Biden will have a phone call with Putin about Russia's troop buildup on its border with Ukraine. The release of this document before the call reinforces the message Biden is expected to deliver: if Russia invades Ukraine again, it will pay an enormous financial price through sanctions and exclusion from international financial markets.
In the Washington Post, Jennifer Rubin points out that combating the rise of authoritarianism overseas is all well and good, but the administration ought to start at home. "[T]he Republican Party in the United States is conducting itself precisely as illiberal movements in other countries," she writes, "seeking to corrupt our election system, limit access to the ballot, discredit the sanctity of elections and wink at violence. Unless defenders of democracy recognize and identify the party as the most serious threat to American democracy, we will be in a poor position to halt the advance of illiberalism."
Indeed, in an interview on the Fox News Channel last night, former president Trump appeared to say that he fired FBI Director James Comey in May 2017 to prevent his own removal from office. This sure sounds like the crime of obstruction of justice.
More currently, Trump's venture into a media company is under investigation by the Securities and Exchange Commission. The announcement that Trump Media and Technology group would merge with Digital World, a special purpose acquisition company (known as a SPAC), sent shares of Digital World up by as much as 1,657%, according to CNN Business (that number is not a typo). Little is known about Trump's venture, and so far it hasn't produced anything; it missed the November date by which it claimed it would release a preliminary product.
Representative Devin Nunes (R-CA) announced today he is retiring from Congress at the end of December to run Trump's new media company. Nunes has been a staunch Trump loyalist. In California's redistricting after the recent census meant it would lose a congressional seat, Nunes's district was reshaped, making winning reelection look like an uphill battle. Announcing the deal, Trump called Nunes "a fighter and a leader…[who] understands that we must stop the liberal media and Big Tech from destroying the freedoms that make America great." But that Nunes is going to work for Trump's apparently dormant company suggests he does not have a lot of options.
This morning, Politico revealed the contents of a 36-page memo written by Colonel Earl Matthews of the D.C. National Guard to the House Select Committee to Investigate the January 6th Attack on the U.S. Capitol. In the memo, Matthews called two Army generals "absolute and unmitigated liars" for their account of what happened on January 6. He says that General Charles Flynn, who served as deputy chief of staff for operations on January 6 and who is the brother of Michael Flynn, and Lt. Gen. Walter Piatt, the director of Army staff, would not authorize the deployment of the D.C. National Guard despite the pleas of then–Capitol Police Chief Steven Sund. In testimony before Congress, both men denied they had stood in the way of the deployment; Matthews says their very careful testimony was "willful deception of Congress."
But not everyone is ignoring behavior that may be criminal. The January 6 committee has been gathering testimony, and we learned today that Marc Short, who was chief of staff to Vice President Mike Pence, is cooperating. Short has worked for Pence for years and objected fiercely to the Eastman memo demanding that Pence overturn the election. Short was with Pence on the day of January 6. According to CNN reporters Jamie Gangel, Michael Warren, and Ryan Nobles, several members of Pence's inner circle in addition to Short are cooperating with the committee.
Also today, the Department of Justice sued the state of Texas for violating the Voting Rights Act, saying its aggressively gerrymandered new districts discriminate against minority voters. Ninety-five percent of Texas's population growth in the past decade has come from Black, Latino, and Asian people, but the new maps dilute their voting power and strengthen that of white voters. Voting rights expert Ari Berman explains that the new maps mean that whites make up 40% of the population but control 60% of the districts, Latinos make up 39% of the population but control 20% of the districts, Blacks make up 12% of the population but control 2% of the districts, and Asians make up 5% of the population but control 0% of the districts.
I wonder if Biden is also going after shenanigans in his home state of Delaware, a notorious haven for shell corporations and associated money laundering.
December 7, 2021 (Tuesday)
On the sunny Sunday morning of December 7, 1941, Messman Doris Miller had served breakfast aboard the U.S.S. West Virginia, stationed in Pearl Harbor, Hawaii, and was collecting laundry when the first of nine Japanese torpedoes hit the ship.
In the deadly confusion, Miller reported to an officer, who told him to help move the ship's mortally wounded captain off the bridge. Unable to move him far, Miller sheltered the captain behind the ship's conning tower. Then another officer ordered Miller to pass ammunition to him as he started up one of the two abandoned anti-aircraft guns in front of the conning tower. Miller had not been trained to use the guns because, as a Black man in the U.S. Navy, he was assigned to serve the white officers. But while the officer was distracted, Miller began to fire one of the guns. He fired it until he ran out of ammunition. Then he helped to move injured sailors to safety before he and the other survivors abandoned the West Virginia, which sank to the bottom of Pearl Harbor.
That night, America declared war on Japan. Japan declared war on America the next day, and four days later, on December 11, 1941, Italy and Germany both declared war on America. "The powers of the steel pact, Fascist Italy and National Socialist Germany, ever closely linked, participate from today on the side of heroic Japan against the United States of America," Italian leader Benito Mussolini said. "We shall win." Of course they would. Mussolini and Germany's leader, Adolf Hitler, believed the mongrel Americans had been corrupted by Jews and "Negroes," and could never conquer their own organized military machine.
The steel pact, as Mussolini called it, was the vanguard of his new political ideology. That ideology was called fascism, and he and Hitler thought it would destroy democracy once and for all.
Mussolini had been a socialist as a young man and had grown terribly frustrated at how hard it was to organize people. No matter how hard socialists tried, they seemed unable to convince ordinary people that they must rise up and take over the country's means of production.
The efficiency of World War I inspired Mussolini. He gave up on socialism and developed a new political theory that rejected the equality that defined democracy. He came to believe that a few leaders must take a nation toward progress by directing the actions of the rest. These men must organize the people as they had been organized during wartime, ruthlessly suppressing all opposition and directing the economy so that businessmen and politicians worked together. And, logically, that select group of leaders would elevate a single man, who would become an all-powerful dictator. To weld their followers into an efficient machine, they demonized opponents into an "other" that their followers could hate.
Italy adopted fascism, and Mussolini inspired others, notably Germany's Hitler. Those leaders came to believe that their system was the ideology of the future, and they set out to destroy the messy, inefficient democracy that stood in their way.
America fought World War II to defend democracy from fascism. And while fascism preserved hierarchies in society, democracy called on all men as equals. Of the more than 16 million Americans who served in the war, more than 1.2 million were African American men and women, 500,000 were Latinos, and more than 550,000 Jews were part of the military. Among the many ethnic groups who fought, Native Americans served at a higher percentage than any other ethnic group—more than a third of able-bodied men between the ages of 18 and 50 joined the service—and among those 25,000 soldiers were the men who developed the famous "Code Talk," based in tribal languages, that codebreakers never cracked.
The American president at the time, Democrat Franklin Delano Roosevelt, hammered home that the war was about the survival of democracy. Fascists insisted that they were moving their country forward fast and efficiently—claiming the trains ran on time, for example, although in reality they didn't— but FDR constantly noted that the people in Italy and Germany were begging for food and shelter from the soldiers of democratic countries.
Ultimately, the struggle between fascism and democracy was the question of equality. Were all men really created equal as the Declaration of Independence said, or were some born to lead the rest, whom they held subservient to their will?
Democracy, FDR reminded Americans again and again, was the best possible government. Thanks to armies made up of men and women from all races and ethnicities—a mongrel population—the Allies won the war against fascism, and it seemed that democracy would dominate the world forever.
But as the impulse of WWII pushed Americans toward a more just and inclusive society after it, those determined not to share power warned their supporters that including people of color and women as equals in society would threaten their own liberty. Those reactionary leaders rode that fear into control of our government, and gradually they chipped away the laws that protected equality. Now, once again, democracy is under attack by those who believe some people are better than others.
The once-grand Republican Party has been captured by the right wing. It has lined up behind former president Donald Trump and his cronies, its true believers refusing to accept that a majority of Americans turned Trump out of office in 2020 and replaced him with a Democrat, President Joe Biden. They insist that it is not possible for a Democrat to have been legitimately elected and blame "voter fraud" for the result, although repeated recounts and inspections have proved the vote counts were accurate.
Some Republican lawmakers evidently believe the Big Lie that Trump won in 2020; others are going along with it out of opportunism or fear, but they are not speaking out to counter the lies poisoning our democracy. Even after January 6, when insurgents stormed the U.S. Capitol and threatened the lives of our top lawmakers, 147 Republicans voted to challenge the election results. Now, 68% of Republicans think that Democrats "stole" the 2020 election.
Now, Republican lawmakers are silent as Republican-dominated legislatures in 19 states have passed 33 laws to make it harder for Black and Brown Americans, as well as others expected to back Democrats, to vote. Some of those states have taken the power to certify official votes away from nonpartisan officials and given it to Republicans. Had these laws been in place in 2020, Trump would almost certainly still be in office.
As we learn more about the events of January 6, it is clear that the former president and his inner circle corrupted the Department of Justice and possibly other parts of the government, launching a coup that came perilously close to success. And, as Barton Gellman details this week in The Atlantic, they are arranging the mechanics of our democracy to make sure that next time, they won't fail. They will put in place an autocracy in which a powerful leader and his chosen loyalists make the rules under which the rest of us must live.
Will we permit the destruction of American democracy on our watch?
When America came under attack before, people like Doris Miller refused to let that happen. For all that American democracy still discriminated against him, it gave him room to stand up for the concept of human equality—and he laid down his life for it. Promoted to cook after the Navy sent him on a publicity tour, Miller was assigned to a new ship, the U.S.S. Liscome Bay, which was struck by a Japanese torpedo on November 24, 1943. It sank within minutes, taking two thirds of the crew, including Miller, with it.
I hear a lot these days about how American democracy is doomed and the reactionaries will win. Maybe. But the beauty of our system is that it gives us people like Doris Miller.
Even better, it makes us people like Doris Miller.
December 8, 2021 (Wednesday)
Russia's threat to push troops into Ukraine highlights Biden's approach to foreign policy. Rather than issuing military threats, he has worked with European allies to put economic pressure on Russia. So far, it appears to be heading off the crisis.
"What I am doing is putting together what I believe…will be the most comprehensive and meaningful set of initiatives to make it very, very difficult for Mr. Putin to go ahead and do what people are worried he may do," Biden said on December 3.
On December 6, the U.S. issued a comprehensive strategy for combating global corruption, including money laundering and attacks on journalists. In a two-hour video call the next day, Biden warned Putin "that the U.S. and our Allies would respond with strong economic and other measures in the event of military escalation." Biden immediately informed leaders in the United Kingdom, France, Germany, and Italy about the call (Secretary of State Antony Blinken spoke to Ukraine President Volodymyr Zelensky on December 6).
Russia depends on petroleum exports and is currently waiting on approval from German regulators to start pumping gas through the $11 billion Nord Stream 2 pipeline under the Baltic Sea. The U.S. says Germany has agreed to shut the pipeline down if Russia invades Ukraine. This puts pressure on Germany's new chancellor, Olaf Scholz, who took over today when Angela Merkel stepped down, but the European Union is talking about permitting the European Commission, the E.U.'s executive branch, to sanction foreign countries without getting each country to sign on individually. Sanctions would go into effect unless a majority of the E.U. countries voted to lift them, imposing unity that would create a powerful economic weapon against Russia.
Meanwhile, Foreign Policy magazine's national security reporter Jack Detsch tweeted yesterday that, according to Undersecretary of State Victoria Nuland, the U.S. is considering sanctions that could "[isolate] Russia completely from the global financial system." That's a threat to cut Russia out of the Society for Worldwide Interbank Financial Telecommunication (SWIFT), a banking cooperative in Brussels that facilitates financial transactions around the world. European leaders considered cutting Russia off from SWIFT after Putin invaded Ukraine in 2014 but decided against it because the effect on Russia would be so extreme: Russia relies on SWIFT to move its payment for petroleum exports.
SWIFT also makes sanctions effective. Since more than 40% of global transactions through SWIFT—and almost all oil purchases—take place in dollars, they are cleared through American banks. This means the U.S. can claim jurisdiction over them, giving the U.S. government financial and legal power to add muscle to foreign policy.
Blinken explained: "[O]ne country trying to tell another what its choices should be, including with whom it associates, that's not an acceptable proposition. Changing the borders of another country by force, that's not an acceptable proposition, because what that does is it undermines the entire international system, the rules-based order that we have invested in, we've been living by, and we think has done much to promote peace and security. And so if those basic principles go challenged and are allowed to happen with impunity, that's going to undermine the entire system. That's why this is…bigger even than Ukraine."
He added that if we're not leading, then "either someone else is likely to be, and probably not in a way that actually [advances] the interests and the values of the American people; or, maybe just as bad, no one is, and then you have a vacuum that tends to be filled by chaos and law of the jungle before it's filled by anything else."
And yet, Tucker Carlson and other Fox News Channel personalities are echoing Russian talking points, saying that Putin is building up troops near Ukraine simply because he "wants to keep his western border secure." Since 2014, when Ukraine threw out a pro-Russian leader, it has swung toward Europe and the North Atlantic Treaty Organization (NATO), becoming a key U.S. ally. Carlson calls Ukraine's interest in allying with Europe the U.S. "plan[ning] to control Ukraine no matter what."
Back at home, today Washington Post reporters Beth Reinhard, Jacqueline Alemany, and Josh Dawsey reported that a fan of right-wing media personality Alex Jones put $650,000 into the organizations promoting and staging the January "Stop the Steal" event in Washington, D.C. Julie Fancelli is the 72-year-old daughter of the founder of the Publix grocery store chain and a Publix stockholder, and while she has expressed horror over the violence on January 6, the company wants to distance itself from her actions. It told the Washington Post: "We are deeply troubled by Ms. Fancelli's involvement in the events that led to the tragic attack on the Capitol on January 6."
That impulse to isolate key participants in the January 6 insurrection shows in the rush of more than 275 witnesses so far to testify before the Select Committee to Investigate the January 6th Attack on the U.S. Capitol, while former Department of Justice lawyer Jeffrey Clark, who pushed the idea of voter fraud, and Trump loyalist Roger Stone say they will take the Fifth.
Yesterday, Trump's former chief of staff, Mark Meadows, refused to appear for a scheduled deposition. Instead he said he was willing to answer questions in writing, an ask that often suggests a person is hoping to avoid committing perjury. His lawyer complained that the committee wasn't taking Meadows's "executive privilege" defense seriously, and objected to "wide ranging subpoenas" to Meadows's cell phone provider.
Neither Biden nor Trump has asserted executive privilege over Meadows's testimony. Meadows and Trump adviser Stephen Bannon, who has been indicted for contempt of Congress for his own refusal to respond to a subpoena, say they want to hear the outcome of Trump's assertion of executive privilege over subpoenaed records from the National Archives and Records Administration because it might change their defense. (Bannon was not a government official but a podcaster in January, undercutting his claim to be covered by executive privilege.)
"There is no legitimate legal basis for Mr. Meadows to refuse to cooperate with the Select Committee and answer questions about the documents he produced, the personal devices and accounts he used, the events he wrote about in his newly released book, and, among other things, his other public statements," committee chair Bennie Thompson (D-MS) responded. "The Select Committee is left with no choice but to advance contempt proceedings and recommend that the body in which Mr. Meadows once served refer him for criminal prosecution."
Thompson's letter outlined some of what Meadows has already shared with the committee, including "a November 6, 2020, text exchange with a Member of Congress apparently about appointing alternate electors as part of a plan that the Member acknowledged would be 'highly controversial' and to which Mr. Meadows apparently said, 'I love it'; [and] an early January 2021 text message exchange between Mr. Meadows and an organizer of the January 6th rally on the Ellipse."
In the material was also an email from November 7, 2020, "discussing the appointment of alternate slates of electors as part of a 'direct and collateral attack' after the election," and an "email regarding a 38-page PowerPoint briefing titled 'Election Fraud, Foreign Interference & Options for 6 JAN' that was to be provided 'on the hill'; and, among others, a January 5, 2021 email about having the National Guard on standby."
Thompson's letter noted that the information came from Meadows's personal cell phone and email address instead of his government accounts, raising the question of whether this information went to the National Archives as the law requires. He also noted that Meadows had withheld "several hundred" emails and "over 1000" text messages, claiming they were covered by executive privilege.
Wednesday night, Meadows sued House Speaker Nancy Pelosi (D-CA) and all nine members of the House January 6 committee in D.C.'s U.S. District Court to block both his subpoena and the one to his cell phone company, saying they were "overly broad and unduly burdensome."
Committee vice chair Liz Cheney (R-WY) told CNN: "We look forward to litigating that."
December 9, 2021 (Thursday)
The big news today is, once again, the economy. Indeed, it's odd that the sort of numbers we're seeing across the country aren't constant headline news, indicating, as they do, both a rapid economic recovery from the pandemic and the success of President Biden's return to an economic policy that focuses on getting money into the hands of ordinary Americans.
In Washington Monthly, national economic consultant Robert J. Shapiro catalogued what he called the "extraordinary gains" of the past several months. "Over the first three quarters of this year, real GDP increased at a 7.8 percent annual rate—that's adjusted for the current inflation," he wrote. "The Federal Reserve expects real growth of 5.9 percent for all of 2021, followed by another 3.8 percent increase in 2022." In contrast, the real GDP grew by an average rate of 2.2% every year and never actually reached 3% between 2000 and 2019. Reflecting this growth, the stock market is booming, with the S&P Index jumping 21.7% from January 20 to December 7, 2021.
He continues: Americans' disposable income grew 3% (after inflation) from January to October; in the same period in 2019 the rate was 0.5% and in 2018 it was 1.7%. Personal savings rates climbed during the pandemic, enabling households to pay off debt and make new purchases. Since January, unemployment has fallen by a third. Wages, too, have climbed, although inflation, which appears to be tied to supply chain bottlenecks, is hurting poorer Americans. Economists currently think that inflation will ease as the bottlenecks clear.
"It's a Biden boom," the article is titled, "and no one has noticed yet."
That boom will not be undercut by another fight over the debt ceiling, which is a cap on how much the Treasury can borrow. Congress originally adopted the debt ceiling in the early twentieth century to make borrowing easier by giving the Treasury leeway to borrow through whatever instruments it wished up to a certain amount. Now, though, Republicans have been threatening to hold the nation hostage, refusing to allow the Treasury to borrow to pay bills Congress has already run up, in order to prevent the Democrats from passing legislation. Forcing the nation to default on its debt would devastate both the U.S. economy and the world economy.
Today, in the Senate, 14 Republicans joined the Democrats in a complicated maneuver to avoid a filibuster and enable the Democrats to raise the debt ceiling by a simple majority vote. The Republicans were not actually voting to raise the debt ceiling, which they are eager to pin on the Democrats despite having added $7.8 trillion to the debt in the four years of the Trump presidency. They were agreeing not to stop Democrats from protecting the U.S. debt on their own.
Still, it seems significant that the Senate so easily created a carve-out for a measure in which the Republicans were interested, when there appears to be determination not to create carve-outs for the voting rights bills before the Senate.
Meanwhile, the House Select Committee to Investigate the January 6th Attack on the U.S. Capitol appears to be picking up momentum.
Today, a three-judge panel of the U.S. Court of Appeals for the D.C. Circuit unanimously agreed with the decision of a lower court, denying Trump's request that the court stop the National Archives and Records Administration from releasing documents subpoenaed by the January 6th committee. The court gave Trump 14 days to appeal to the Supreme Court.
Also today, right-wing provocateur Ali Alexander testified before the January 6th committee for eight hours. Alexander had posted videos claiming that he had helped to plan the rallies in Washington, D.C., working with congressional representatives Mo Brooks (R-AL), Paul Gosar (R-AZ), and Andy Biggs (R-AZ); today Alexander claimed that he was completely uninvolved and was being accused because "[a]s a Black and Arab man, an American, it is common for people who look like me to be blamed for things we did not do." He said his videos had been taken out of context.
Kash Patel, a one-time aide to Representative Devin Nunes and a Trump loyalist, also testified for nearly five hours. On November 9, 2020, shortly after he lost the election, Trump fired Defense Secretary Mark Esper by tweet and installed Christopher Miller as acting secretary of defense. Trump named Patel as Miller's chief of staff, but observers told Washington Post reporter David Ignatius that Patel was really the lead civilian at the Pentagon. In December 2020, Trump considered putting Patel at the head of the Central Intelligence Agency.
Today the National Archives and Records Administration said that they are working with the lawyer for Trump's former chief of staff Mark Meadows to obtain presidential records that were not properly put into his official account. This news comes after the January 6th committee pointed out that some of the emails and texts Meadows supplied to it came from a personal account. It asked if those records had been properly forwarded to an official account and stored, as is required by law under the Presidential Records Act.
Evidently not.
Representative Liz Cheney today tweeted that the committee has met with nearly 300 witnesses and continues to collect testimony. It has received "exceptionally interesting and important documents"—including those from Meadows—and has now won against Trump in his executive privilege case. She says "[t]he investigation is firing on all cylinders," and that the committee "will not let" Trump "hide what happened on January 6th and…delay and obstruct. The truth will come out."
In his speech today at the Democracy Summit, Biden vowed to protect journalists around the world from persecution and to continue to fight for the passage of voting rights and election protection legislation. He mentioned by name the Freedom to Vote Act and the John Lewis Voting Rights Advancement Act, which would prevent voter suppression, make it easier to vote, and dismantle the 33 new restrictive elections laws that Republican-dominated legislatures in 19 states have passed.
"We should be making it easy for people to vote, not harder," Biden said. "And that's going to remain a priority for my administration until we get it done. Inaction is not an option."
The House is doing its part. Today it passed the Protecting Our Democracy Act, which Adam Schiff (D-CA) introduced on September 21, 2021. This measure makes it faster and easier to enforce congressional subpoenas, stops abuse of the pardoning power, stops presidents from enriching themselves through the office, requires campaigns to disclose foreign contacts, and shores up the Hatch Act that keeps officials from using their offices to campaign. (The official name of the Hatch Act is "An Act to Prevent Pernicious Political Activities.")
The measures in the bill are ones members of both parties have advocated for years, but since they are now perceived as a response to Trump's norm-busting, only Representative Adam Kinzinger (R-IL) got on board with all the Democrats to pass the measure by a vote of 220–208."
Just funny! I needed a laugh today. As if.
December 10, 2021 (Friday)
Today, in Whole Woman's Health v. Jackson, the Supreme Court undermined the federal protection of civil rights that has shaped our world since the 1950s.
The case asked whether opponents of Texas's S.B. 8, the so-called Heartbeat Bill, could bring a federal case to block the law, which gets around normal challenges by putting private individuals, rather than the state itself, in charge of enforcing it. By a vote of 5 to 4, the court said they could sue, but it limited that ability so severely that the law itself will remain largely intact.
The state law, which went into effect on September 1, prohibits abortion after six weeks of a pregnancy, before most women know they're pregnant. And yet, the 1973 Roe v. Wade decision of the Supreme Court affirmed that women have the constitutional right to abortion without undue restrictions, primarily in the first trimester of a pregnancy.
This case is about far more than abortion. It is about the federal protection of civil rights in the face of discriminatory state laws. That federal protection has been the key factor in advancing equal rights in America since the 1950s.
When the Framers wrote the Constitution in 1787, shortly after the American Revolution against a king colonists had come to believe was a tyrant, many leading Americans were still worried about concentrating too much power in the hands of a chief executive and a central government. In order to convince people to ratify the Constitution, leaders called for explicit limits to what the new national government could do to citizens. In 1791 the nation added ten amendments to the Constitution to protect individual freedom and rights, including, for example, freedom of religion, freedom of the press, protection from unreasonable searches and seizures, the right to a speedy trial, and so on.
These limits applied to the federal government alone.
States could still enact fiercely repressive laws, including, before the Civil War, laws throwing Indigenous Americans off their lands, denying rights to women (including access to their children in the rare instance of divorce), and enslaving Black Americans. In the wake of the war, legislatures in former Confederate states tried to reassert white control through "Black Codes" that severely limited the rights and protections for formerly enslaved people.
Congressmen recognized the need to use the power of the federal government to override state laws in order to protect equality. In 1866, it passed and sent off to the states for ratification another amendment to the Constitution: the Fourteenth.
The Fourteenth Amendment states that "No state shall make or enforce any law which shall abridge the privileges or immunities of citizens of the United States; nor shall any state deprive any person of life, liberty, or property, without due process of law; nor deny to any person within its jurisdiction the equal protection of the laws." The amendment gave Congress the power to enforce the amendment "by appropriate legislation."
Congress intended for the Fourteenth to enable the federal government to guarantee that Black Americans had the same rights as white Americans, even in states whose legislatures wanted to keep them in a form of quasi-slavery. The states ratified it and it became part of the Constitution in 1868.
In 1870, as white supremacists organized as the Ku Klux Klan terrorized their Black neighbors, Congress passed a law establishing the Department of Justice, which promptly set out to prosecute Klan members, eventually driving the organization underground.
But federal protection of civil rights was both limited and short lived. State legislatures kept or passed wide-ranging discriminatory laws, against Black Americans, for sure, and also against other minorities—Asian immigrants were explicitly prohibited from owning land, for example—and all women. By the early twentieth century, there were state laws against mixed-race marriages, against contraception, against integrated schools and housing, against abortion.
World War II changed the equation. Lawmakers had both to adjust to the demands of the minorities and women who had fought in the war and had kept the factories and fields operating, and to counter communists' charges that American "democracy" sure didn't look as equal as communism. To address discriminatory state laws, they turned to the federal government.
After World War II, under Chief Justice Earl Warren and Chief Justice Warren Burger (both appointed by Republicans), the Supreme Court set out to make all Americans equal before the law. They tried to end segregation through the 1954 Brown v. Board of Education of Topeka, Kansas, decision prohibiting racial segregation in public schools. In 1965, they protected the right of married couples to use contraception. In 1967, they legalized interracial marriage. In 1973, with the Roe v. Wade decision, they tried to give women control over their own reproduction by legalizing abortion.
Justices in the Warren and Burger courts protected these civil rights by arguing that the Fourteenth Amendment required the Bill of Rights to apply to state governments as well as to the federal government. This is known as the "incorporation doctrine," but the name matters less than the concept: it said that states cannot abridge an individual's rights, any more than the federal government can. This doctrine dramatically expanded civil rights.
But opponents of the new decisions insisted that the court was engaging in "judicial activism," taking away from voters the right to make their own decisions about how society should work. That said that justices were "legislating from the bench." They insisted that the Constitution is limited by the views of its Framers and that the government can do nothing that is not explicitly written in that 1787 document. They wanted to replace the court's interpretation of the Constitution with a view that preserved its "original" intent.
The 1987 fight over President Ronald Reagan's nominee for the Supreme Court, originalist Robert Bork, was the first salvo in the attempt to roll back the court's expansion of civil rights. Bork was extreme for his day—famously saying that the Constitution did not protect the right for married people to use birth control, for example—and six Republicans joined the Democrats to oppose him. But the swing toward originalism was underway.
Now, finally, thanks to the three Supreme Court justices nominated by Donald Trump and confirmed thanks to then–Senate Majority Leader Mitch McConnell's breaking of the filibuster, the Republicans have cemented an originalist view of the Constitution on the Supreme Court. Their doctrine will send authority for civil rights back to the states to wither or thrive as different legislatures see fit.
In Texas the legislature has taken away from its citizens a right guaranteed by the Constitution, and the Supreme Court has declined to assert federal power to stop it.
In a partial dissent from today's decision, Chief Justice John Roberts wrote that "the clear purpose and actual effect of S.B. 8 has been to nullify this Court's rulings," and quoted an 1809 decision that said, "[i]f the legislatures of the several states may, at will, annul the judgments of the courts of the United States, and destroy the rights acquired under those judgments, the constitution itself becomes a solemn mockery." Roberts warned his colleagues that "the role of the Supreme Court in our constitutional system…is at stake."
Justice Sonia Sotomayor was blunter. Texas has launched "a brazen challenge to our federal structure," she said, one that "echoes the philosophy of John C. Calhoun, a virulent defender of the slaveholding South who insisted that States had the right to 'veto' or 'nullif[y]' any federal law with which they disagreed."
Under this old system, what civil rights will be off-limits?
The court's "choice to shrink from Texas' challenge to federal supremacy will have far-reaching repercussions," Sotomayor wrote. "I doubt the Court, let alone the country, is prepared for them."
It strikes me that while some people believe this is about taking us back to the mid-century, in reality the goal is the late 19th and early 20th - basically prior to the New Deal era…
Those who do learn history are doomed to watch it repeat around them…
1880s–1920s: Robber Barons and the Golden Age (And Dickensian society)
17C–18C: Divine Right of Kings, Louis XIV-XVI, the Georgians, the Inclosure Acts and the Highland Clearances
Of course, what they really want is a return to full-on Feudalism, with most people as serfs and servants, and them as Kings and nobility. They will maybe allow some into a third estate of the Church and right-wing thinktanks to convince the serfs to accept their place and argue why that's the best and only way things can be.
December 11, 2021 (Saturday)
The picture of what was happening at the White House in the days before the January 6 insurrection is becoming clearer. (While we also have a decent idea of what was happening at the Department of Justice, what was happening at the Pentagon remains unclear.)
Shortly after Trump's White House chief of staff Mark Meadows announced on Tuesday that he would no longer cooperate with the House Select Committee to Investigate the January 6th Attack on the U.S. Capitol, committee chair Bennie Thompson (D-MS) wrote a letter noting that Meadows had already shared material—thus indicating he did not consider it privileged—that he is now saying he won't discuss. Thompson identified some of that material.
He said Meadows had provided the committee with an "email regarding a 38-page PowerPoint briefing titled 'Election Fraud, Foreign Interference & Options for 6 JAN' that was to be provided 'on the hill'; and, among others, a January 5, 2021 email about having the National Guard on standby."
Journalists immediately began looking for that PowerPoint. Slides began to surface, and then a whole slide deck appeared on the internet. The Guardian's Hugo Lowell verified it on Friday. The fact that members of the president's inner circle actually prepared a presentation for an audience about how to overturn an election crystallized just how close the nation came to a successful coup on January 6.
The PowerPoint presented three ways for then–Vice President Mike Pence to overturn Biden's election and hand the presidency back to Trump. Pence could simply seat the slates of electors Trump supporters had organized to replace the official slates certified by the states. Pence could insist on rejecting all electronic ballots. Or Pence could delay the counting of the ballots long enough to throw the election into the House of Representatives, where each state gets one vote. Since there were more Republican-dominated states than Democratic-dominated states, Trump would be reelected.
Then, also on Friday, news dropped that Trump campaign lawyer Jenna Ellis had produced two memos—one previously unknown—outlining far-fetched legal arguments to justify Pence throwing the election to Trump. One, dated December 31, said he could simply refuse to open the envelopes containing the electoral votes of states whose results Trump contested.
A second, dated January 5, made a more complicated argument claiming for Pence more authority to determine the outcome of the election than the vice president has exercised since the 1887 Electoral Count Act.
Today, Robert Costa, the Washington Post reporter who wrote the book Peril with veteran journalist Bob Woodward about the fraught weeks surrounding the January 6 insurrection, laid out the timeline for early January in the White House.
In December, right-wing lawyer John Eastman began drafting the Eastman Memo calling for Pence to refuse to count electors from states Biden won and laying out a number of ways Pence could throw the election to Trump. (Trump's own loyal attorney general, William Barr, and his deputy Jeffrey Rosen, who replaced Barr when he resigned on December 23, 2020, had already concluded the election was not fraudulent.) The plan, as Costa and Woodward put it in Peril, was: "Either have Pence declare Trump the winner, or make sure it is thrown to the House where Trump is guaranteed to win."
The White House had the memo by January 1. Meadows was working with the Trump team to push the ideas in it. Someone in the White House gave it to Senator Mike Lee (R-UT) and others on January 2. Meadows met with both Senator Lindsey Graham (R-SC) and Trump lawyer Rudy Giuliani in Meadows's office on January 2 to brief Graham, who was then the chair of the Senate Judiciary Committee, on what they claimed was voter fraud. Graham demanded proof.
On January 3, Pence conferred with the Senate parliamentarian, who told him he was simply there to count the votes. It was clear he was not on board with Trump's plan.
On January 4, Trump called Pence to the Oval Office to pressure him. Eastman presented his case to Pence; Pence's chief of staff, Marc Short; and Pence's legal counsel, Greg Jacob. On that day, someone presented the PowerPoint to a number of Republican senators and members of the House.
Apparently, none of the people briefed called the attention of the FBI to the coming attempt to overturn the election.
On the evening of January 5, Trump called Pence to a meeting as his supporters were gathering on Freedom Plaza near the White House. The people in the streets were cheering and waving "Make America Great Again" flags. Trump asked Pence to throw the election to the House of Representatives; Pence again said he did not have authority to do anything other than count the certified electoral votes.
And then, according to Costa and Woodward in Peril, Trump asked: "Well, what if these people say you do?" gesturing to the crowds outside. "If these people say you had the power, wouldn't you want to?"
Pence, who would have been the face of the insurrection if he had done as he was asked, still said no.
That night, Trump called his people in the so-called "war room" at the Willard Hotel, where loyalists had been trying to figure out a way to delay certification if Pence didn't cave. He called the lawyers and the non-lawyers separately, since Giuliani wanted to preserve attorney-client privilege. "He's arrogant," Trump told his lieutenant Stephen Bannon.
They appear to have settled on a plan to get Republican lawmakers to raise enough objections that it would delay the counting long enough to throw the election into the House of Representatives. (This squares with the voicemail Giuliani left for newly elected Senator Tommy Tuberville (R-AL) in the midst of the insurrection, saying: "The only strategy we can follow is to object to numerous states and raise issues so that we get ourselves into tomorrow—ideally until the end of tomorrow.")
Since his memo became public, John Eastman has said it "was not being provided to Trump or Pence as my advice… The memo was designed to outline every single possible scenario that had been floated, so that we could talk about it." When subpoenaed by the January 6 committee, Eastman declined to appear, asserting his Fifth Amendment right against self-incrimination.
Since journalist Lowell broke the story of Trump's calls to the Willard the night of January 5, Trump's spokesperson has said that the account "is totally false" but provided no more information.
Since the story of the PowerPoint dropped, retired U.S. Army colonel Phil Waldron, who was working with the Trump team to challenge the election results, claimed authorship of it. Waldron told the Washington Post that he met with Meadows "maybe eight to 10 times" and was the one who briefed several members of Congress about the information in his presentation on January 5.
Since Politico dropped the story about her memos, Trump lawyer Jenna Ellis said: "At no time did I advocate for overturning the election or that Mike Pence had the authority to do so…. As part of my role as a campaign lawyer and counsel for President Trump, I explored legal options that might be available within the context of the U.S. Constitution and statutory law."
Yesterday, the January 6 committee subpoenaed six more people who had been involved in planning the rallies in Washington on January 5 and January 6. Some of them communicated with Trump directly; one communicated with Representative Mo Brooks (R-AL). Subpoenas went to Bryan Lewis, Ed Martin, Kimberly Fletcher, Robert "Bobby" Peede Jr., Max Miller, and Brian Jack.
On Monday, December 6, we learned that Pence's chief of staff, Marc Short, has been cooperating with the January 6 committee.
They knew two days in advance and did nothing.

I hope there will be charges… not gonna hold my breath, though.

Subpoenas for sitting members of Congress?