However the Norwegian for Hell is Helvete, which is French for from Switzerland.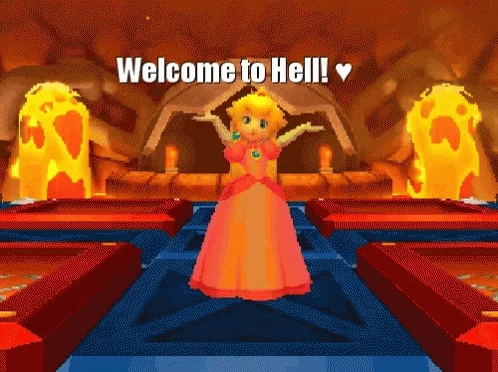 Michigan also has a town named Hell.
Nice! I've been to Hell, but I try not go down that way if I can avoid it.
You know, I just realized I've never been to Hell in the summer, only when it's froze over.

I've never been there, although I live much, much closer to Paradise than Hell. I do like Steve Hamilton's Alex McKnight book series that is based out of Paradise, though. Well, A Cold Day in Paradise was a little rough, but the series gets pretty good as it goes on.
We passed through Hell on the way to a dive site in Grand Caymen. Has it's own post office.
All my Michigan neighbors beat me to it.
Aw man, you beat me too it!
I've been there and we mailed a few postcards home, but I don't think I ever got the cards back to put it in my collection.
I think I passed through Hell on the way to see Brutus.
Whoa! Talk about taking the scenic route! How many dirt roads did you end up taking?
We've just got a ton of goofy town names here. I have to drive through Romulus to get to the airport. So there's that.

I've passed through Hell Valley many a time.
In front of it is a hamlet called Himmelreich, Kingdom of Heaven.
I don't remember all the details from when I went to the Dam Site Inn (other than it was too early for the carved pumpkins). I'm sure the roads were at least made with good intentions.
Meh, bog standard asphalt. Which is a great disappointment for sooooooo many visitors.

And judging by the pics, it has frozen over.
As a child, our family often drove past Hell's Gate on vacations