If I lived here, I'd go to the "Super Bowl" every year.
This one is super, kitty loves it!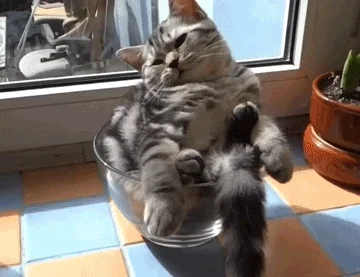 That little guy is so chill!
Ooh, hope they're going to sea in a pea-green boat!!
Wait, isn't the WWDITS vampires' neighbor named Shawn? The one who originally invited them to the party?
Took a look at the original tweet.

I wonder if it didn't take off because OP is a raging MAGA shithead.
Blue or green urine can be caused by:
Dyes. Some brightly colored food dyes can cause green urine. Dyes used for some kidney and bladder tests can turn urine blue.

Medicines. A medicine for depression called amitriptyline can make urine look greenish-blue. So can a treatment for ulcers and acid reflux called cimetidine (Tagamet HB). A water pill called triamterene (Dyrenium) also can turn urine greenish-blue.

Urine can turn green due to a medicine for pain and arthritis symptoms called indomethacin (Indocin, Tivorbex). Green urine also can be caused by propofol (Diprivan), a strong medicine that helps people sleep or relax before surgery.
Health problems. A rare disease called familial benign hypercalcemia can cause children to have blue urine. Urinary tract infections caused by a certain type of bacteria can cause green urine.

This topic was automatically closed after 5 days. New replies are no longer allowed.