I've never read it but i'm aware of it as a comic, might check it out after i'm done watching The Witcher
Oh Boy Oh Boy Oh Boy/Half Deer!
Do we know his parentage or is his mother just listed on the birth certificate as a Jane Doe?
Nonzo Anozie!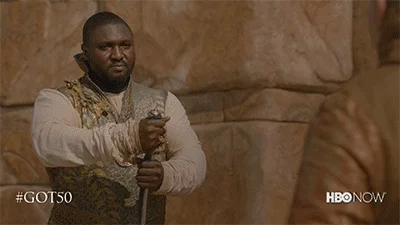 Every generation we must acknowledge greatness.
But… why? Is Tiger King gonna hunt him down in the sequel in a meth-fueled haze of confusion and rage?
It was created by Jeff Lemire, not AT&T sub division DC comics, despite what the trailer says.
Ended up reading some of these (I think b/c the comic was showcased here). Not something I ever imagined being adapted to screen but cool. I will definitely peep this out.
I don't follow? Lemire is the creator but DC is the publisher so it's not inaccurate to call him a DC comic character any more than it's inaccurate to call Mike Mignola's Hellboy a Vertigo comic character.
It's a pretty good comic. Has some rough spots, like all long runners do, but the story is solid. They just came out with a limited 6-part series set after the main comic called Sweet Tooth the Return and it was excellent.
It is also quite dark, a lot of tough scenes.
Yeah, it's not a popcorn comic. Which is probably why I liked it. I'm not sure if it used to be published on DC's adult line or not, or if the new one is on their new one (DC Black).
Having been burned once by a sweet baby deer story, I'll wait for more reviews on this one. The promos had a picture with the older boy/deer standing in the middle of the road, which is enough to freak out anyone used to driving around NJ …

A human with a deer-like head is way less disturbing than a deer with a human-like head. That god in Princess Mononoke freaked me out.
Emotionally wrenching scenes, or like… the kind of literal torture porn everyone seems to want to stick in their fiction to make things edgy? Because from the trailer, I'm definitely interested, but I have some limits…