No great surprise to recall that Hertz declared bankruptcy last year, if their record keeping is that bad. I'm sure it had nothing to do with slow-walking a case that would have kept a Black man out of prison.
If the man in question was white, they'd have hand delivered it within hours. This family of privileged aholes at least sleep better at night knowing they finally did something good, but they'er all still going to hell.
What a nightmare! Why is the evidence that could exonerate people never added to the lawsuits?
And yet when a receipt has an impact on it's own bottom line I'm sure Hertz could find it within minutes.
That's shit; the truth Hertz.
Hertz said it's "deeply saddened" about what happened to Alford.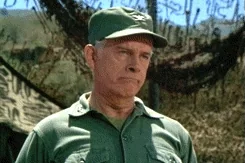 That is going to be one scathing customer satisfaction survey.
"Deeply saddened" is becoming the new "I'm sorry."
All the same insincere emotion, with none of that pesky admission of liability.
So messed up. Would it really kill the journalist to go into more detail about the evidence, police, prosecutors, judge and jury that produce a guilty verdict without this exculpatory evidence? Isn't that the real story here? He was apparently railroaded. This article leaves the impression that it was just a whole bunch of bad luck.
An article that goes into a little bit of detail about the fact that the informant claims the police paid him $1500 to lie. Talk about burying the lead.
And yet Hertz has retroactively charged me tolls and fees on my credit card from rentals made months prior with no notice or authorization. I can also see all my prior rental history for years past - including 2015 - yet they can't produce a receipt from a specific rental?
I am not here to stir up any hornet's nest because - as everyone involved in the case agrees - this information puts any type of case against Alford way below the standard of "reasonable doubt" …
but reading between the lines on various news reports it's suggested that this Hertz receipt is by no means an "airtight alibi" i.e. Alford was somewhere else when the killing took place.
It only calls into question the timeline of events of the murder and Alford's whereabouts thereafter, to the point of it being beyond reasonable doubt.
I realize the prosecution will say this to save face, but their statement indicates they have no other suspects, they think Alford did it, but proving it court will be too time consuming.
Some Detroit Free Press news articles about the case which ironically includes another set of "electronic ecords" lost in a poor management system
" WLNS reports that prosecutors said that Alford's cell phone records showed he was driving to the airport in the moments after the shooting, but that evidence was never introduced in the case."
Why, exactly, was that piece of evidence never produced?
Enquiring minds need to know.
The speed of service the defendant was hoping for from Hertz:
What he got:
I hope y'all have seen that amazing (and depressing) Netflix short documentary "Long Shot" about a fellow who was only exonerated from murder charges because Curb Your Enthusiasm happened to be shooting a scene at Dodger Stadium. The most infuriating thing about it was not the ease with which they went after this guy for murder on the thinnest of charges, but how when he was finally exonerated the DA was like "whatever"