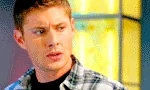 Gonna have to read the fine print before my next Hilton stay; their services are really expanding!

This guy's stay was finger licking good
Was this a casting call for White Lotus?
If the night manager would work on being a bit more flexible, he could just suck his own toes and not assault a customer. Tootsiebation?
Can't help thinking this will REALLY torpedo your Tripadvisor ratings…
Tennessee Republicans will soon ban open-toe shoes.
A spokesperson for the Hilton Hotel group said that the hotel had circulated revised guidelines to managers. "We applaud the creativity of managers who seek out ways to make their guests' stays unique, but room service should be restricted to the traditional offerings common to most hotel chains: food, a drink, extra towels or personal hygiene items, and so forth," the spokesperson explained. "Contact, whether solicited or unsolicited, between a staff member's mouth and any part of a guest's body does not constitute part of the Hilton Hotel offering, and managers should not exercise their initiative in this area."
The spokesperson went on to add that guests who had been made anxious following recent disclosures could request a pair of armored sleep socks, although to avoid any potential issues the socks would need to be collected by the guest in person from Reception.
How does it appear on the bill?
Secure those deadbolts, folks!
Yikes! but also…

Ugh. So now i need to figure out what to bring with me that I could hang on the long U that would prevent that.

"I'm going to break into a guest's room and suck on his toes. I foresee no possible consequences whatsoever, this is a great decision that can only go well for me."
How did someone like this survive to be 52 years old?
duct tape over the latch and wedges for under the door.
Look on youtube and tiktok for flight attendant safety tips