Wasn't that one of the segments in
?
i just KNEW it was going to be a body. ugh, and here i am trying to eat lunch, too.

Usually you have to pay extra for that
More people die in hotel rooms than you might think, but usually hotels are good at discretely removing the body first.
It's not so much that there was a dead body in the room, but it's a red flag that the cleaning staff were not doing much of a job. Nobody even LOOKED under the bed?
(Was that only during the Cold War?)
I thought we were doing badly when we found evidence of bedbugs on the hotel's carpet. We informed the hotel, as discretely as possible, they set their automatic pest-control team on it, and they bombed the bed! Not the carpet. They have no instructions for that. We moved to a different hotel. We KNOW about bedbugs (there's an epidemic of them in Athens). They can live in the woodwork. They can live in the plasterboard (drywall). Someone we know had to strip the house down to the lath and plaster to get rid of a bad infestation.
Dead body? Pfft! Was the body bitten by bedbugs? – That's the question!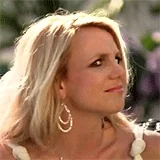 Sure, some random person died, their body was left to rot, and it's funny I guess… after all, it's not like we know them personally… /s
The headline made me think I was going to read about a forgotten stash of cheese. Mistaking a decaying corpse for a foot problem is next level.
You can check out but you can never leave…
I don't suppose many of us are familiar with the smell of rotting corpse. I visited the Titan Arum (aka Corpse Lily) in Kew Gardens when it flowered some years ago, but I can't remember what it smelt like.
No, it's one hundred percent that.
That poor man!
And I thought the stash of empty liquor bottles between the mattress and and box spring at the hotel I stayed at in Taos, NM, was a sign of poor housekeeping…
I can't imagine confusing stinky feet with the smell of death, but

I dunno, given what cleaning staff get paid most of the time, I'm not overly surprised. The guests aren't usually looking under the bed, and the cleaner has like ten more rooms to do in the next hour…
Ugh, this immediately reminded me of poor Elisa Lam, whose body ended up in the water tank of the Cecil Hotel in LA in 2013. She'd been missing for two weeks when an investigation of low water pressure led to the discovery of her body. In the intervening time, the water was used for washing hands, brushing teeth, etc. Just absolutely horrific on all fronts.
"Did they misbehave?"
Easily the best of the rooms.
Yep, first Quentin Tarantino movie I ever saw.
I don't think I would trust that restaurant.